6th Sense Crush 250MD Crankbait - $7.99
Bass aren't going to know what hit them once they get a glance of the 6th Sense Crush 250MD Crankbait and its highly energized action. Designed to quickly dive to depths of 7-12 feet, the 6th Sense Crush 250MD Crankbait stays in the strike zone longer to maximize the potential of every cast. The tail section of the 6th Sense 250MD Crankbait is also shaped with a precise taper that causes it to have an erratic hunting action from the moment it enters the water. Additionally, the 6th Sense Crush 250MD Crankbait is also designed with a strong buoyancy that allows it to make quick recoveries after banging against rocks, timber, and brush. For an added element of attraction, the 6th Sense Crush 250MD Crankbait even produces a light knocking that will attract bass, but won't spook them. Available in a variety of lifelike colors and equipped with VMC black nickel treble hooks, the 6th Sense Crush 250MD Crankbait sets itself apart from other crankbaits with its 3D details and wild searching action.
| | | | |
| --- | --- | --- | --- |
| 6th Sense | Length | Weight | Depth |
| Crush 250MD | 2.75" | 5/8oz | 7-11ft |
Comments: The bait is a little bit bigger (body size and lip total is more than what is listed here) than I thought it would be, but no worries. I got the wild herring color and it looks tasty.
From: Jay6: USA
Comments: Hands down best crankbaits on the market for the price. Look custom painted, come with sharp hooks, and always run true. Can't go wrong with any 6th sense bait!

From: Tanner: Hurst, TX

Comments: These are Fantastic little baits.They have a great action and slight roll to them when retrieved.Also they have that Unique one knocker sound.The color patterns are top notch and have great detail.Now that 6th sense has medium divers and lipp less baits they cover the entire spectrum of depth.I highly recommend them and all of there bait's.Truly enjoy throwing them and for the price i dont think you can find better cranks

Comments: 6th Sense makes the best cranks for the money. This new 250MD is just as good if not better than a LC 2.5DD. Runs true, amazing paint jobs, sharp hooks.

From: Tanner: TX

Comments: I no longer buy Lucky Craft baits because these are just as good, if not better.JMO. The price/quality is what seals the deal for me. the paint jobs are not as durable as the customs BUT they are $8 a pop. You can buy 2 baits to LC's 1.

From: Rusty: Texas, where else?

***Note: If you have questions about this product or need assistance with an order please email your questions to info@tacklewarehouse.com
View Large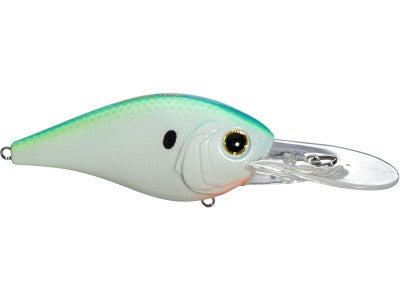 16 Available Colors
More 6th Sense Crankbaits