ABT Lures X2 Mini Series Crankbait - $8.49
The ABT X2 Mini Series Crankbait may just be the exact twin of the famous, but no longer produced, Zenith/Junior D. Same size, same profile, same quality - now with better features!
Inspired by several Elite Series and FLW pros who were looking for a finesse deep diving crankbait, the X2 Mini reaches depths that no other crankbait of this size can come close to - and it packs a powerful punch.
One of the biggest improvements ABT made to this little suspending beauty is a slight modification that allowed them to increase the hook size from a #6 to a #4. This minor adjustment eliminated any hook fowling, while at the same time greatly increasing the X2 Mini's hook up ratio! The ABT X2 Mini Series Crankbait is a must-have in every anglers' arsenal, so choose your favorite color and go find out what all the hype is about!
| | | | | |
| --- | --- | --- | --- | --- |
| ABT Lures | Length | Weight | Depth | Class |
| X2 Mini | 2" | 7/16oz | 11-14ft | Suspending |
Comments: This is a crank with great action and casts well. However there is no way this crank dives 14 feet, and I'm using 10 pound test mono. Even on a long cast it will scratch the bottom in 10 feet of water. I will try some fluoro this year to see if it can get a bit deeper. Nonetheless, it's a good lure.

From: Tyler: Grand Junction, CO

Comments: I suggest Steve that you return your beat-up 2hr old crankbait straight to ABT for a free replacement as what you descibe must be an anomaly. These baits are way tougher and hold paint way better than most. I guarantee they are catching smallies, spots and pressured largies like crazay for guys in the know. Not that someone needed to make the original Junior D better but guess what, ABT did. Get some more, Im sure you will no longer be dissappointed!

From: Charley: Pleasant Hill CA

Comments: I have 2 of these baits probably 40 hrs on each one with some small normal scratches after boating over a hundred bass! you need to save your money and definitely buy these baits they are Bad a..

From: Jason: mariposa ca

Comments: I have fished tournaments for close to 20 years fishing for 40. This is probably the cheapest crankbait I have ever used in my life. I just purchased it after two hours it looks like its 20 years old the eyes fell off the paint is coming off save your money do not buy these baits.

From: Steve: Canada

Comments: Best crankbait I have ever used. It gets down to the right depth quick. First time using I culled 3 times and won the tournament on this bait I highly recommend it

From: Thomas: Beaverdam, VA

Comments: Been Downrigging this lure for 5 trips for Stripers at San Luis and its been producing around 15 fish a trip in tough conditions- other guys were catching 1-3 fish on same days. No giants yet-but they inhale it. Red craw was awesome. Last trip hooked 30- I'm hooked

From: Dale: Madera

Comments: Was killing them today with these. Remind me of the Zenith z-bite/ Jr D.

From: Anthony: S.F. Bay Area

Comments: This is a bait i would like to buy, but the colour choices are just awful.

From: Todd: Australia

Comments: If you liked the old Specialty Tackle Junior D's then you will love these!

From: Chuck: Oakley, CA

***Note: If you have questions about this product or need assistance with an order please email your questions to info@tacklewarehouse.com
View Large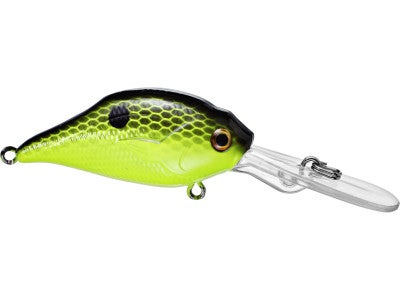 7 Available Colors
More ABT Lure Hardbaits