Advantage Double Willow Spinnerbaits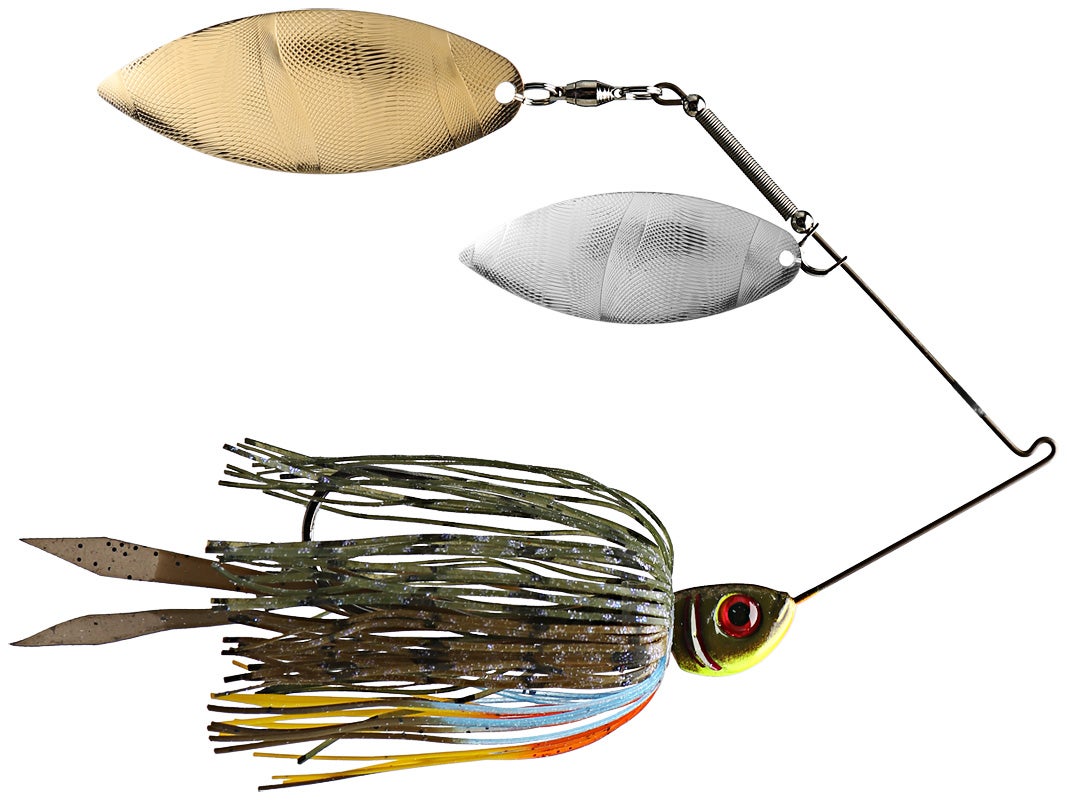 Built using tournament-grade components and innovative blade technology, the Advantage Double Willow Spinnerbaits are truly a cut above the rest. Made with Advantage Bait's EFT (Extreme Flash Technology), the super-bright blades produce a holographic flash that is unlike anything fish have ever seen and capable of grabbing their attention from a distance.

Constructed around a stainless steel wire, the Advantage Double Willow Spinnerbaits feature a realistic, hand-painted head with flared gill highlights, lifelike 3D eyes, and a premium 90-strand silicone skirting. Armed with a razor-sharp Mustad Ultra Point hook, the Advantage Double Willow Spinnerbaits are built to out-perform, out-last, and out-catch the competition.
8 Colors
More From Advantage Spinnerbaits
Customer Reviews
Comments: Truly love these spinnerbaits. They just out fish all other spinnerbaits. I like to use the bluegill color & a devil spear trailer in a craw color. You can pop it, stroke it & slow roll it if the water is cold. Just catches fish all the time. Average fish is probably ~3lbs
From: Matt: Planfield, IL 7/16/16

Comments: I started using these spinnerbaits in the bluegill pattern two weeks ago and all I can say is nothing compares. I have a ton of smallmouth up here and they absolutely punish these things and the advantage spinnerbaits can handle it. The amount of flash they give off is better than anything I've seen.They don't bend or break and with the super sharp hook my fish landing ratio has increased 10x. These things are the real deal.Buy a handful and find out for yourself, you won't regret it.

From: Dany: Watervliet, Ny

Comments: Before I found these spinner baits, I wasn't much of a spinner bait fisherman. But I have been throwing Advantage spinner baits for nearly 2 years now, and I'm still amazed at the number of Big bass that I have caught with these spinner baits.The special machined finish on the blades give off a unmatched amount of flash. I still haven't found any other spinner bait that have the flash that these blades give off. And as a tournament angler, I'm always looking for a edge against my competitors! Advantage spinner baits give me that edge! Give them a try, you will Thank me later. Excellent product.

From: J.B.: Orlando,FL USA