All Terrain Tackle Finesse Jig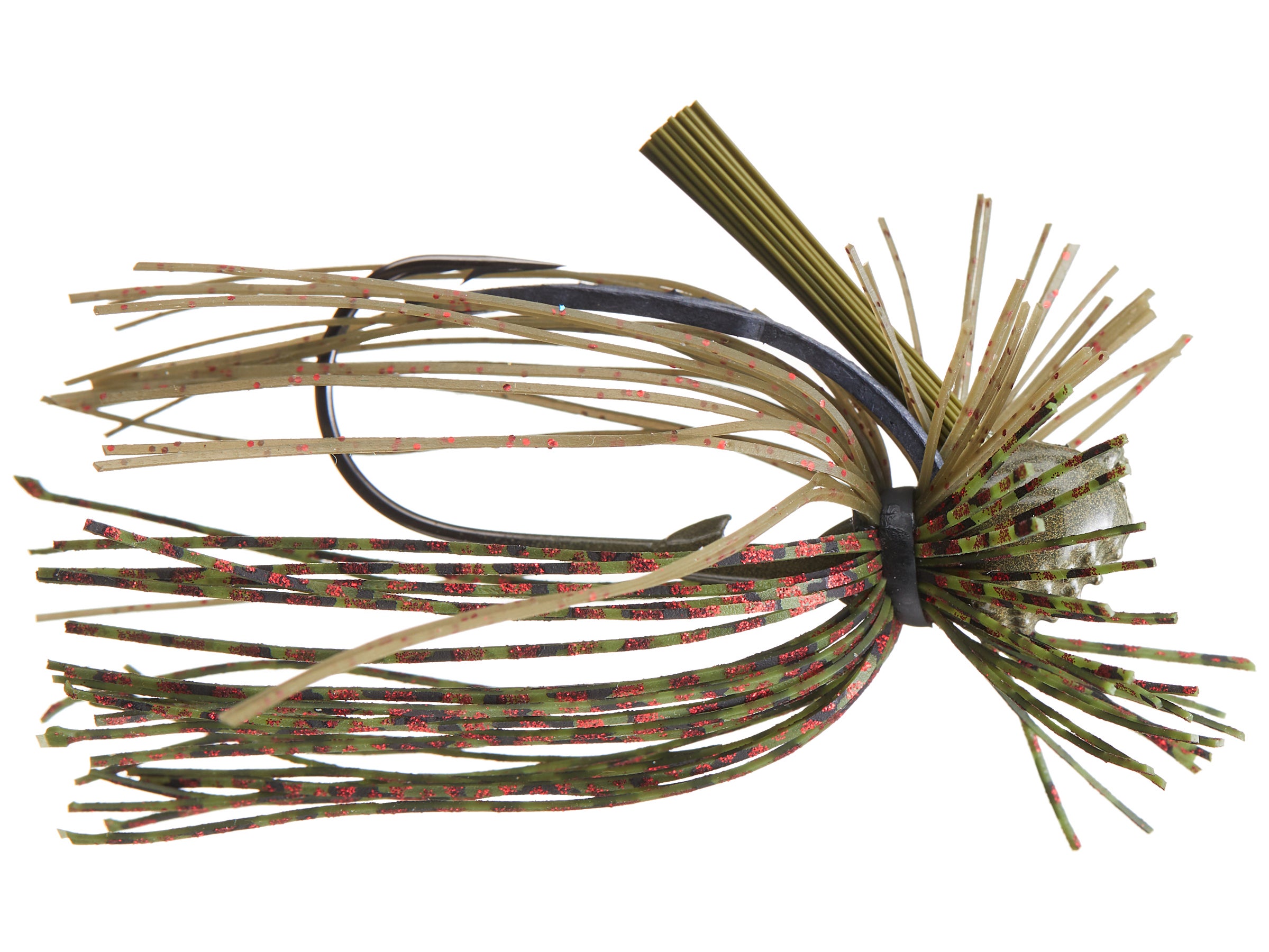 The All Terrain Tackle A.T. Finesse Jig is a great tournament jig that is backed with a super sharp longer shank lighter wire hook. The A.T. Finesse Jig's hook is light enough to penetrate the mouths of spotted and smallmouth bass, but strong enough for big largemouth. The A.T. Finesse Jig offers a lighter brushguard for positive hook-ups while the smaller profile is great for clear water and heavily pressured fish.
6 Colors
More From All Terrain Tackle Jigs
Customer Reviews
Comments: revisited review: been fishing these a while now and caught a few decent fish including a 3 pounder. The hook held up well and remained sharp even after swinging a few fish up a hill. (River fishing, 4 foot drop to water from bank) I did lose both I had to a log after a few hours of fishing each one. The weedguard tends to weaken and allow snags after a few fish. The first one I snagged got broken off, the second had the hook straightened out. (50 lb braid) overall a decent jig. Definitely not for heavy cover or chunk rock. Great with a rage chunk and I'll be getting more.

From: Cullen: Ashburn, VA

Comments: decent jigs for the price. I got 4. On all of them, the head was slightly off to the left. It falls over every time on smooth bottom. Also, the skirt does not have the best action. If you want a jig that stands up straight don't get these. They would be good in rocky areas.

From: Cullen: Ashburn, VA

Comments: This is the only finesse jig I use, I mainly use the black/blue and watermelon redflake

From: Dan: Shullsburg, WI

Comments: Have to say the best finesse jig out there! The colors, head, and strong hook you can't beat it. Get GET YOU SOME!!!!!!!!!!

From: Jakarvis, Weaver, AL