Ardent Professional Reel Parts Cleaner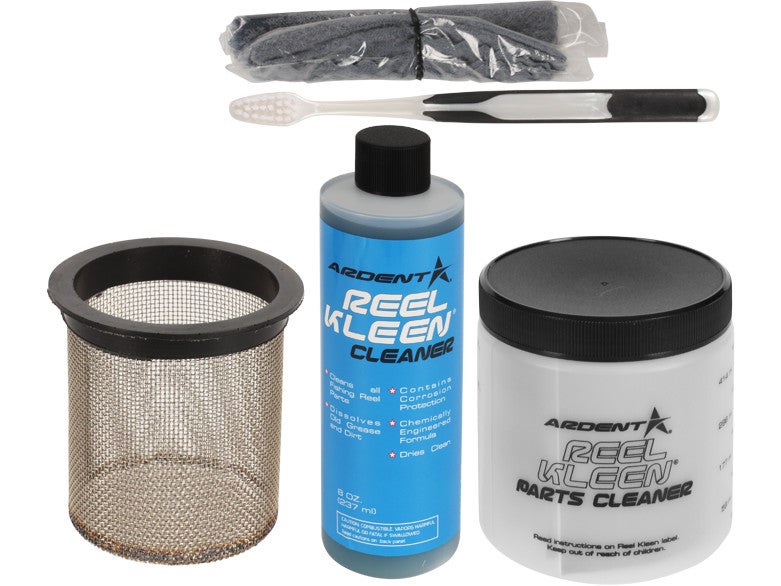 Ardent takes reel care to the next level with the Ardent Professional Parts Cleaner.
Designed to clean dirty reel components more completely and efficiently, the kit includes a Wire Basket designed to easily fit inside the Reel Kleen Parts Cleaner tub. This allows you to soak your parts in Reel Klean Cleaner and then remove them from the parts tub without a mess.
The Ardent Professional Parts Cleaner also includes a Brush, Cleaning Cloth, complete cleaning instructions, and an 8 oz. bottle of Reel Kleen Cleaner (enough for 5-6 cleanings).
More From Ardent Accessories
Customer Reviews
Comments: This works great for cleaning dirty reel parts. The cleaner is strong enough to remove oil and grease that is years old. Ardent Professional Reel Parts Cleaner is Worth the investment!]
From: Mark: Rochester 10/3/16