Arkie Football Jigs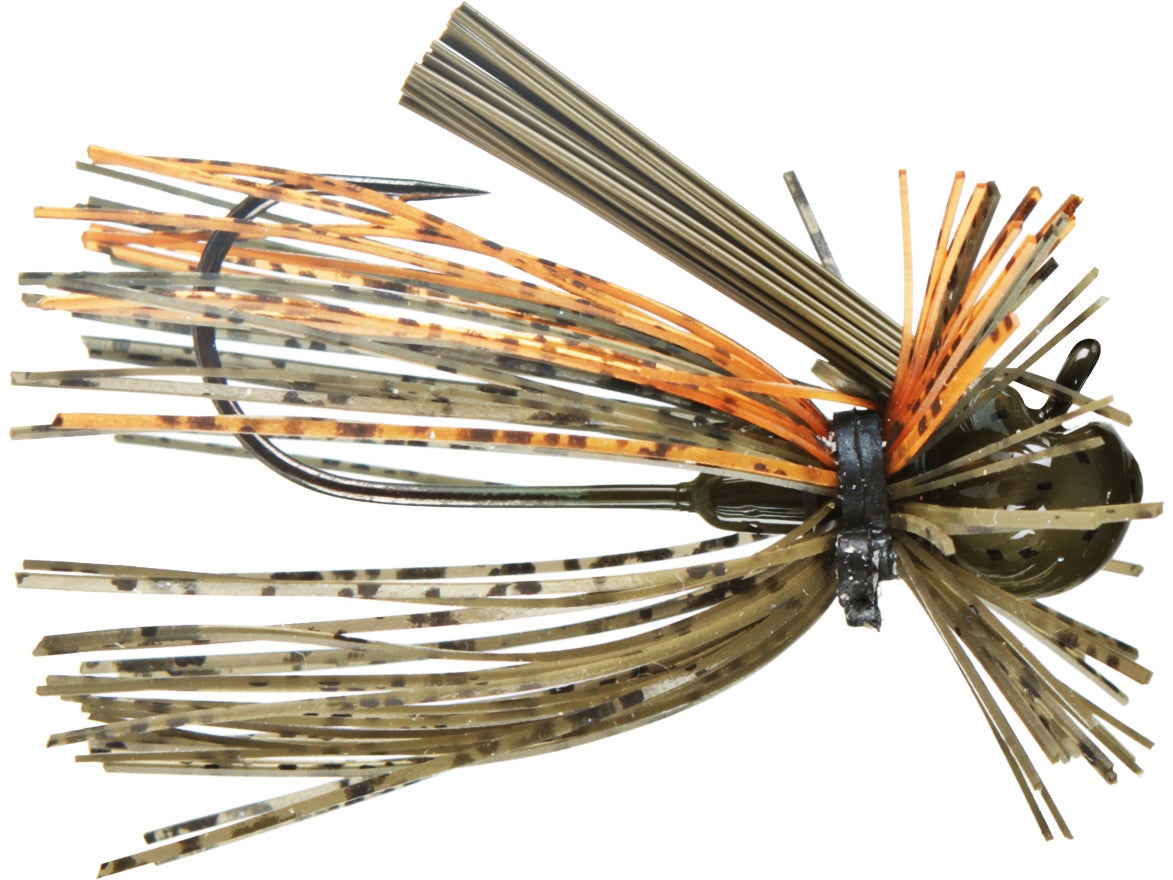 Built around super sharp Mustad Ultra Point Hooks, the Arkie Football Head Jigs are great for covering deep water quickly. Detailed powder coat finished heads and 50-strand Hole-N-One Skirts combine to create a realistic presentation, and each jig is also equipped with a rattle band in case you want to add additional fish attracting noise. Available in several colors, the Arkie Football Head Jigs are made in America by American craftsmen to help you make the most of you time on the water.
5 Colors
More From Arkie Jigs
Customer Reviews
Comments: By far the best coosa Spot jig made!

From: Tray: prattville alabama usa

Comments: Fantastic jig. Got the black blue 3/8 jig. Pair it up with the black blue zoom super hog . That is one deadly combo.

From: Randy: NJ

Comments: I started fishing these jigs about 5 years ago. Walmart used to carry them for awhile in Kentucky. Thank God, TW started carrying these jigs. I've caught more 5 plus pounders on this bait than any other lure I have fished. My buddies and I, have caught giant smallmouth and 20 lb. musky on the Kentucky River with these jigs. The PBJ and GPC 1/2 oz. with a green pumpkin chigger craw is an awesome combo. Recently, past fall and early winter 2012, we had great success using the 3/4 for bottom bugging around several local lakes including some very nice smallmouth at Lake Cumberland. Like Gail says, there is not another football jig that has what they have, so nice job, Arkie and I hope Tackle Warehouse keeps these babies around, at least until I die.

From: Adam: KY

Comments: JUst about the best football jig on the market. The paint stays on even when pitched up against the rocks. The Mustad hook is super sharp and sticks any fish that bits. The skirt is trimmed nice and short and really flares out in cold water. Rig this jig with a Arkie Crawlin grub and you have a can't miss bait.

From: On Target: Algonquin, IL

Comments: Well, I guess I will leave a comment for ol' Arkie since no one else has. These are the best football jigs. They take a beating, the weedguard matches the skirt (not all black like many jigs), and it's one of the few football jigs over 1/2 oz that have the flared skirt, which looks way more realistic than the mop skirt when the bite is tough. put a netbait paca on the back, and you won't find a more realistic bait. I only wish they made them in 1/4 oz too.

From: Gail: Indianapolis