Arkie Salty Crawlin' Fry 20pk - $4.99
Another member of the Crawlin' series, the Arkie Salty Crawlin Fry features lifelike legs on the body of a 4.25" fry. A deadly bait on a variety of rigs, bass can't resist the pulsating action of its numerous legs. Available in several colors, fish the Arkie Salty Crawlin Fry on a Carolina-rig, Texas-rig or jig head - and hold on.
Made in the USA
| | |
| --- | --- |
| Length | Quantity |
| 4.25" | 20 |
Comments: Used to buy these at wal mart. Very versatile. I'd suggest a few ways to rig em but you're a big boy/girl, use yer imagination.
From: Jay6: USA 4/20/14
Comments: I couldn't be happier with these baits I have caught numerous large mouth bass. The largest one that I have caught on them thus far is a 10 lb 1 oz a couple of weeks ago.

From: Danny: Wilburton, OK USA

Comments: This bait catches fish better than I could have ever imagined. Smallmouth and largemouth love them. It is a profile which is among the best imitations for crawfish around, yet it is seldom used by anglers. The perfect combo! Wacky, texas, jig trailer or my favorite - SHAKYHEAD!

From: Bird Dog: Northeast, USA

Comments: I love this bait. I use it WACKY style and with various weight jigs. Bass haven't seen this profile before so they devour it. It fooled a 9 lb. 3 oz. largemouth last week.

From: Kenneth: Aiken, SC

Comments: The guy who said "won't catch a thing" probably says that about everything he uses. Great lure when applied properly, to the right situation(spawn, mid summer finesse) Cut in half dip in chartruse dye and texas rig on light line little or no weight. Smallmouth killer!!! C-rig just like a centipede!!

From: BJ: Gallipolis, OH

Comments: Don't use these, they don't work- i promise, you won't catch a thing. jk. These things will out fish a senko at certain times. Sight fishing in the spring.

Comments: NEKO...NEKO...NEKO! Perfect for that rig.

From: Meatwad: Nekoville

***Note: If you have questions about this product or need assistance with an order please email your questions to info@tacklewarehouse.com
View Large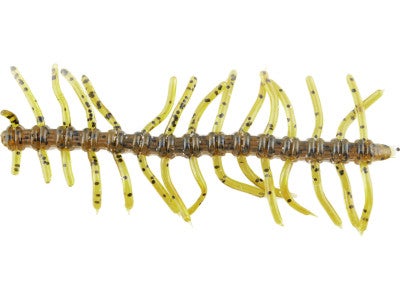 4 Available Colors
More Arkie Soft Plastics