Arkie Salty Crawlin' Grubs 10pk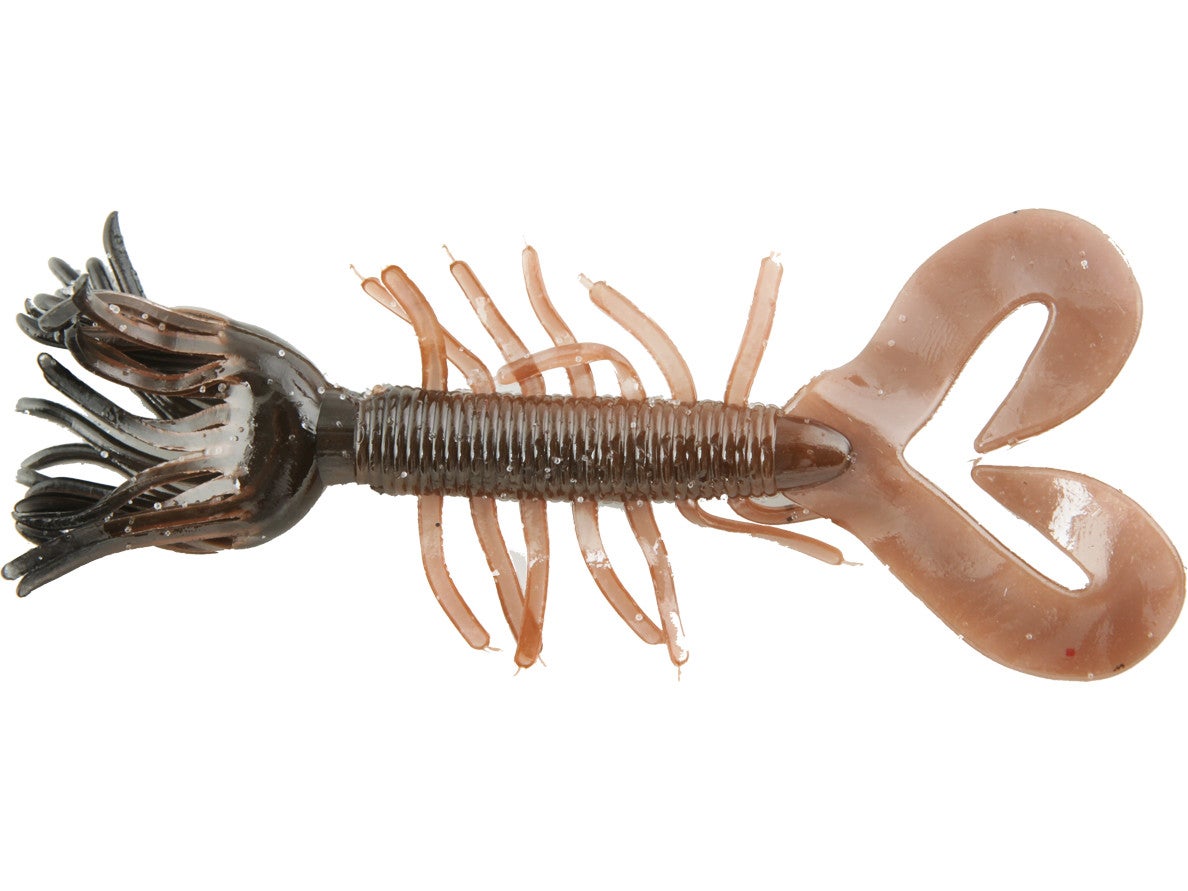 The Arkie Salty Crawlin' Grubs are Arkie Jig's most popular soft plastic baits. Proven effective from one side of the USA to the other, largemouth and smallmouth love to eat them. They come loaded with salt, and feature life-like legs and twin grub tails for an irresistible crawlin' action. The built-in skirt also provides additional action and creates a larger profile, and the skirted head portion of the bait is made extra durable to resist splitting when rigged. Flip them, hop them or drag them, the Arkie Salty Crawlin Grubs just plain catch fish on a variety of rigs.
Made in the USA
8 Colors
More From Arkie Soft Plastics
Customer Reviews
Comments: Not bad, but not what I was expecting. Would have liked to have seen some more movement from the double tail on a slow fall. On a heavy football jighead the action was fine, but go lighter than a 3/8oz head and it doesnt have that great undulating action on the fall. I'm going to cough up the extra cash for the yamamotos next time.

From: Greg: NJ

Comments: I agree with the users who say the older Arkies were better molded. The skirt no longer swims as "breathable" as the old ones which is apparent because the strands are all stuck together. Old Arkie had skirt heads comparable to Yamamoto's. They also seem less well packaged cause right off the bag they felt "dry" like the ones I leave in my tacklebox for some time. Not a hater just saying it like it is--use to use nothing but these suckers for my bass fishing.

From: Sao: Fresno, CA

Comments: These catch bass. Big bass! Best way I found to fish them is on a weedless football head. Drag it and be ready!

From: Jesse: WV

Comments: slap em on a football head and put in work, soNNNN. Or a hard head. Or even Texas rig. Good at night. Super tight.

From: Meatwad: Crawlin

Comments: old ones or new ones, they still catch fish. Rigged as a trailer or just fished on a jig head they are a fish catchin bait. Lookin forward to the smallies on Lake Champlain eatin these during my FLW College tourney there.

From: Scott: Algonquin, IL

Comments: The new ones are terrible. They have changes the green pumpkin color and the skirts don't work like the old ones when they were glued together. I went to every Walmart in the area and bought all the old ones they had left. There almost all gone and when they are done, so am I with the arkie crawlin grub.

From: Bill: Beckley, WV

Comments: if yall bye this i'm a have to kill ya for takin my secret

Comments: Agreed the old models from say the 90's seem to get more bites, and they also came in zip tight bags.

Comments: The older Arkie had better skirt, these new one are poorly made with excessive molding

Comments: these things are the bomb smallies kill them

From: Mieger: Castaic, CA