BANG Fish Attractant 16oz Trigger Spray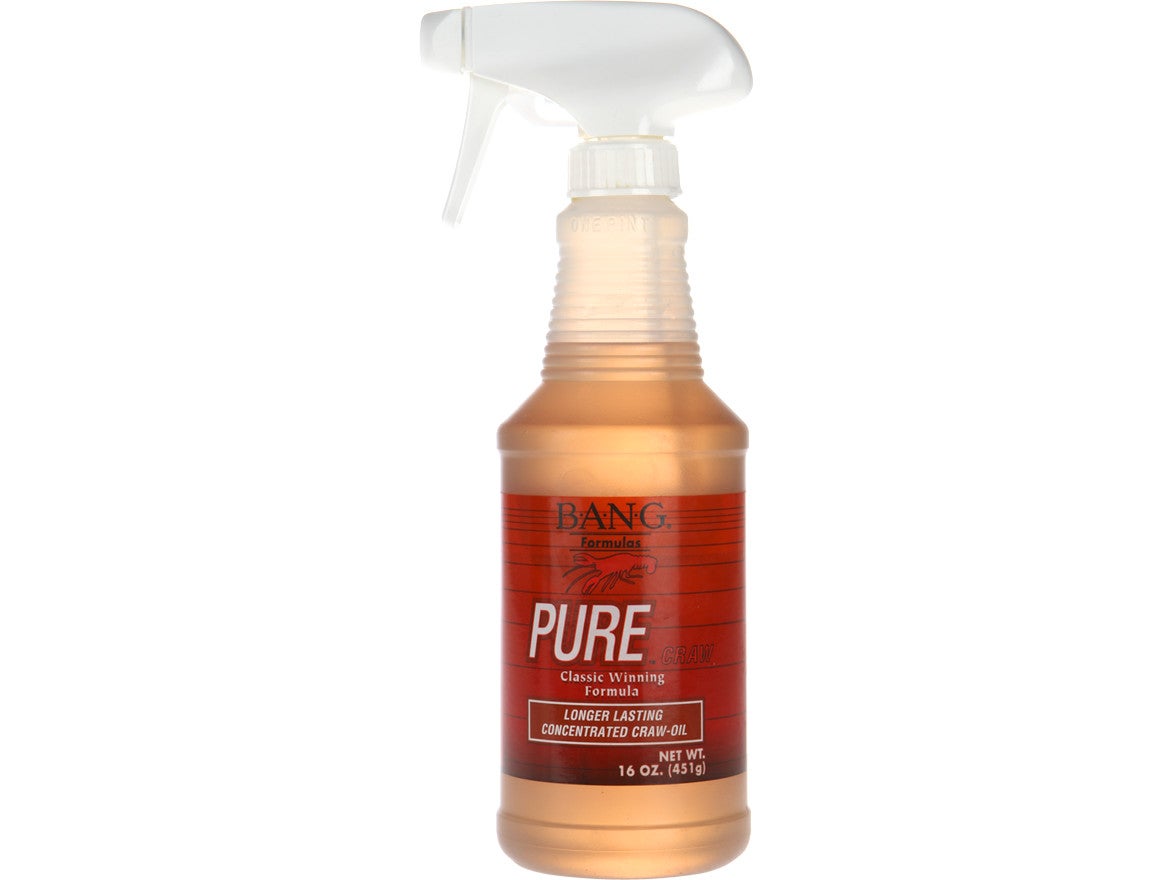 The proven effectiveness of BANG Fish Attractant is now available in a 16oz Trigger Spray Bottle for cleaner and easier application. No need to deal with sticky jellies or messy pastes. The new Trigger Spray bottle also won't rust in your boat lockers, so there won't be any surprises next time you are looking around for tackle. The new bottle design also dispenses a consistently even layer of attractant to your favorite baits.
Manufactured with a unique rendering process, BANG Fish Attractant is available in several delectable flavors to best match your local forage species. Made with only the freshest ingredients, the BANG Fish Attractant uses slow dispersing, highly concentrated oils for an extended attraction that keeps bass holding on. The best way to keep your hands stink-free, BANG Fish Attractant - now available in a 16oz Trigger Spray Bottle - is guaranteed to give your more BANG for your buck.
6 Colors
More From Bass Assassin Attractant
More From BANG Attractant
Customer Reviews
Comments: Sounds like bang has to get on the ball with the spray bottle ! I use the aerosol * no problems *
From: John: Pennslyvania 1/7/17
Comments: Garlic & Crawfish bang, the BEST you can get, period. Fish will not let go once they've bit. Spray this stuff in your soft plastic bags, let it set in over night.
From: David: Lakeland, FL 9/23/16
Comments: Been using some sort of Bang product for over twenty years. Love the product & it does work. As like most people that have used the non aerosol & the pump is junk. If it pumps, it leaks if allowed to lay on its side. Aerosol has a lack of control in application, so it a little bit of a mess. But hey we are fishing not trying to look pretty. This stuff gets the job done. Spend an extra dollar the next time you go to a discount store & buy a good spray bottle and the negative of this product will be eliminated.
From: John: USA 6/4/16

Comments: I couldn't agree more the pump sprayer is junk. So I picked up a 99 cent spray bottle at Home Depot that bottle has been through 16oz bottles. I love the Attractant it works!
From: Joe: Mead View, AZ 5/12/15

Comments: i have been a user of bang's aerosol sprays for a long time and love them. decided to try the trigger spray bottles and it's terrible. i haven't been been able to get more than about a dozen sprays from my bottle ever because the nozzle is constantly clogging; it is currently clogged repair. i've since poured some of the attractant into small jars to dip my baits into but it is a pain to do it that way so i just give up. the rest of the bottle is still almost full just sits in my fishing closet. if you like bang, get the aerosol instead.
From: Norm: Sacramento, CA 4/20/15

Comments: AWESOME SCENT but TERRIBLE SPRAY BOTTLE. Trigger breaks first trip every time!
From: Josh: Seattle, WA 4/9/15