BOSS Banded Replacement Skirts 5pk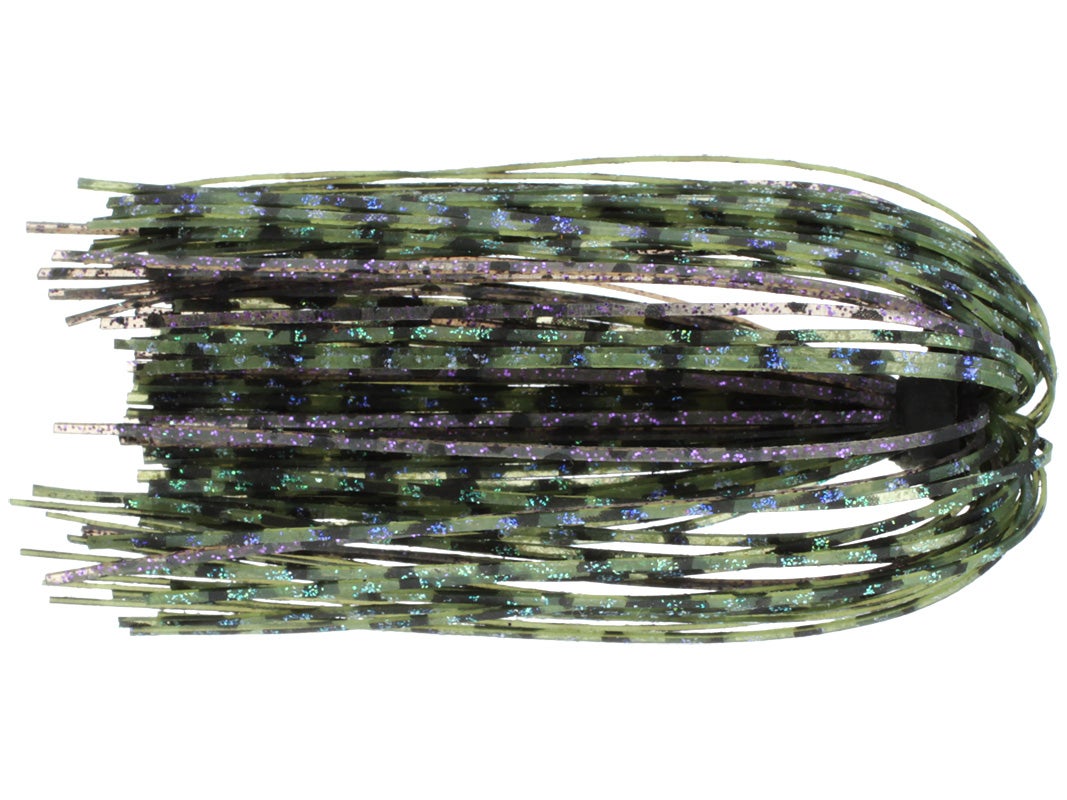 The Boss Replacement Skirts are composed of super pliable 100% Silicone for a tremendous action, and some of the most eye and fish catching colors ever seen. Endorsed by top bass fishing pro and two-time BASS Angler of the Year, Gary Klien, the Boss Replacement Skirts are what he uses to customize his tackle and stay one step ahead of the fish - and the competition.
Length: 5"
5 per pack
70 Colors
More From BOSS Skirts
Customer Reviews
Comments: Wow, these skirts are the BOMB! Choose a couple colors that you like and think will work, pick up a few of the boss jig heads & BAM! Go to work! If you pick up these skirts (did I mention they come in a 5 pack?!) & some of the BOSS Jigheads (4 pack), that is the cheapest & in my opinion the BEST jigs ever! If you love to fish jigs, this is definitely the way to go!
From: Ross: Brentwood, TN 1/9/16

Comments: Best color selection I've ever seen. especially in the light colors. I build my own buzz baits and there are a few of these BOSS banded skirt colors that consistently produce 2X - 3X more strikes than traditional black/white or chartreuse/white. I won't even try a different brand/style. One of my favorite features is the chameleon affect that some of the skirts possess. They will take on a slightly different hue in the water and in the UV light. This, I feel, is one of the big differences that makes this product such an amazing value for the money.
From: J Oly: USA 8/21/15

Comments: Awesome color selection, good quality skirts, good price, I highly recommend these.
From: Shane: Santee, SC 9/8/14

Comments: Great skirts no need to look anywhere else

From: Tyler: Plymouth, MA

Comments: Excellent skirts for replacements or assembling your own..Solwazi..yes the bands are as shown, they hold rattles very well.

From: Justin: Brownsburg, IN

Comments: do the skirts come with the bands as shown in the pic

From: Solwazi: Berkley CA

Comments: These skirts are first class, and come at a great price. The Kinsale Craw is a great bluegill imitator. Put it on a jig or chatterbait with a Zoom swimming fluke in the Houdini color when bass are eating bluegill in the spring or fall. I have caught TONS of fish on this combination.

From: Dave: Jaxonville, IL

Comments: great skirt and great price. Gives me the ability to match the hatch anywhere!! I have just about every great color!

From: Todd: Valley Forge, PA

Comments: Great skirts, great price. I use Boss jigs exclusively.

From: KH: NJ