Backstabber Square-Bill Crankbait - $8.99

Featuring a unique design with a hook extending from the back of the bait as opposed to the belly, the Backstabber Square-Bill Crankbait repels snags better than conventional lures. Specially tuned and weighted to accommodate the top hook and swim true, this hook configuration also hooks fish in the top lip - greatly increasing your odds of landing those larger fish. Available in several colors, both of the hooks on the Backstabber Square-Bill Crankbait also rotate 360-degrees so fish can't leverage against the bait and bust free.
| | | | |
| --- | --- | --- | --- |
| Backstabber | Length | Weight | Class |
| Square-Bill Crankbait | 2.5" | 1/2oz | 0-4ft |
View Large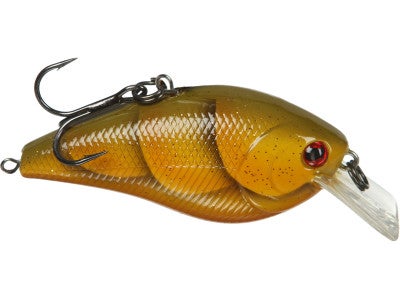 More Backstabber Lures Hardbaits
Comments: Silly design, save you money, crankbaits are made to deflect off cover like lay downs especially squarebills, with this bait all you will do is get hung on cover as you like the bait float up after knocking cover and with the hook on the top it takes away a ton of action. Lastly with both hooks in the back the weight is un even and that makes it not run true. Don't buy this.

From: Jack: South, USA 3/1/14
Comments: It's not that great. I used mine in a tournament and the square bill broke on something in the water. I ordered two like always and took a look at the new one. Feels cheap. Doesn't run true and for some reason the material feels cheap. I wouldn't recommend it at all.
From: Xiong: Charlotte, NC 2/24/14
Comments: I personally love this squarebill for river smallies in PA. Ive learned that if you take the back hook off you still catch just as many bass it runs true and hooks don't get tangled. If your going for smallies you gotta get the honey mustard craw its a great crawfish color plus there not use to seeing it in that shade.

From: Tyler: susquehanna river

Comments: good looking bait used mine for the 1rst time yesterday and it has good action but some times it doesn't stay true but i think its cause the hooks catch each other but will have to see if it catches bass once the water warms up

From: Mike: Akron, OH

***Note: If you have questions about this product or need assistance with an order please email your questions to info@tacklewarehouse.com