Bagley Balsa Kill'r B Crankbait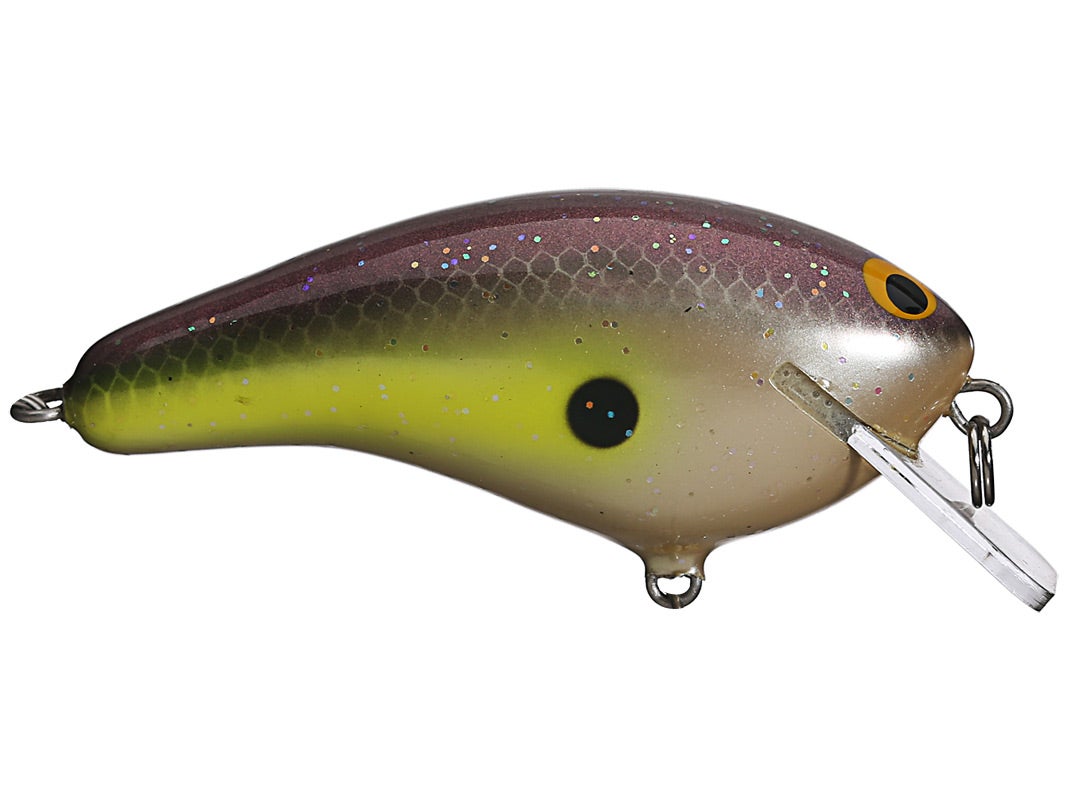 Balsa wood baits have long been known for their lively, natural action in the water and their extreme buoyancy. Other woods and plastic materials have since come on the scene, but many pro's still turn to them and keep old proven ones around for year because of their innate fish catching ability. Bagley has been making some of the best balsa wood baits for over 50 years, and Bagley baits have probably more wins in big tournaments that almost any other crankbait made - including four Bassmaster Classics.
The Bagley Kill'r B Crankbaits feature a tapered body for a more rapid, vibrating action, and are available in both a square bill and diving model. The square bill model Kill'r B is perfect of fishing aggressively in shallow, heavy cover and timber, while the Diving Kill'r B features a rounded, weighted deep-diving bill that makes it perfect for targeting deeper water. Many top pro's still turn to balsa wood crankbaits because they produce a lively action that simply can't be duplicated with other woods or plastic materials, and the Bagley Kill'r B Crankbaits have all the attributes you need plus the versatility to target both shallow and deep water bass.
| | | | | |
| --- | --- | --- | --- | --- |
| Bagley | Length | Weight | Depth | Class |
| Kill'r B | 2-1/4" | 3/8oz | 0-5ft | Floating |
6 Colors
More From Bagley Crankbaits
Customer Reviews
Comments: I bought these when I was a kid 30 years ago. They killed then, and they still do now. Ditto, Roger - clever paint jobs are overrated. The action and lack of all that unnatural clattering are the things, to me, that distinguish this bait. Anyway, the sexy shad pulled down numbers tonight, with a couple 4#'s in there for fun. Great baits.

From: Eric: SC

Comments: great crankbait,color are nice,black spot on the side with red gill,can't go wrong with that. ;-)

From: Slim: QC

Comments: If your not catching fish, it's not due to the spot on the side of your lure. These crank baits are great and always have been. If you didn't notice. KVD won the classic in New Orleans on a crank bait that was chartreuse with a black back. You may be paying for fancy paint jobs when you don't need to.

From: Roger: Lafayette Louisiana