BassTEK Tungsten Flipping Jigs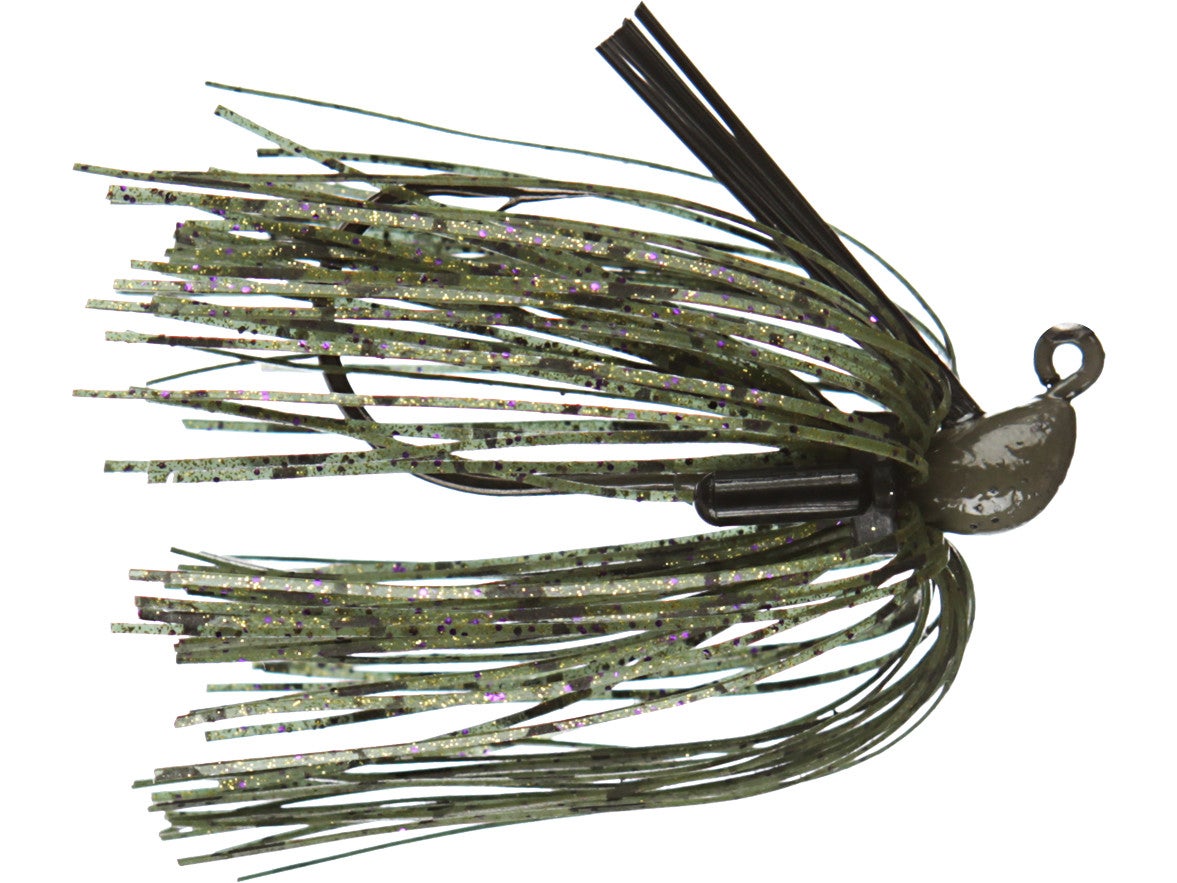 The BassTEK Tungsten Flipping Jigs feature a 95% tungsten composition for a much more compact profile than comparable lead jig heads. This combined with their streamline shape of their heads allows them to slide through grass and cover with less resistance and snagging. Since tungsten is also much harder than lead, they also better transmit differences in bottom composition and structure, so you can put your bait right where it needs to be. Also equipped with premium silicone skirts and durable coatings on the heads, each jig comes equipped with a super sharp Mustad 60-degree Black Nickel Hook (3/8oz - 4/0; 1/2oz, 3/4oz - 5/0) for rock solid hooksets. Available in a range of colors, the BassTek Tungsten Flipping Jigs were designed to be the best flipping jigs you've ever fished.
9 Colors
More From BassTEK Tungsten Jigs
Customer Reviews
Comments: I have fished BassTEK for about 3 years now and as I spend more time using a jig I am extremely happy with how versatile the BassTEK jigs have been. I skip 'em, drag 'em, flip 'em & the tungsten weights make them useful in those "tweener" situations. Can't beat the price for tungsten. There is a reason TW has trouble keeping them in stock.
4/26/16

Comments: I'm a fan of the smaller profile head that tungsten provides over lead. Mustad hook and ample skirt material. BassTek also gave me great customer service. I have been fishing them for about 2 years and only had an issue with 1 of the 20 jigs I've bought. So, I contacted BassTek and they replaced the jig for free.
From: Kevin: Minneapolis, MN 9/17/14

Comments: Hooks are flimsy and weak. This are really not even mediocre jigs. They are terrible. Straightened hooks on 2 jigs on Pool 4 of the Mississippi yesterday. Lost 2 big fish because of it
From: Rich: USA 4/27/14
Comments: I have been using BassTek Tungsten Flipping Jigs for about a year now. I have tested it in all types of cover and it always performs as described. Great durability and the quality is second to none. I highly recommend this product. Check out BassTek Tungsten Football Jigs also.
From: Aaron: Rockport, MA
Comments: I fish for Murray State's bass team and as the world of college fishing keeps getting more competitive, the only way one can stay on top is to use the absolute best equipment. I love jig fishing, and have tested and went through countless sub-par jigs throughout the years. However, the BassTEK tungsten jigs have far outdone the competition. They're not only extremely durable, but the compact design of the tungsten makes them get through cover easier and they're so much more sensitive it in turn allows you to catch more fish. These jigs are an absolute must and highly recommended after testing them.

From: Cody: Murray, Kentucky, U.S.