Bass Assassin Pure Craw 10pk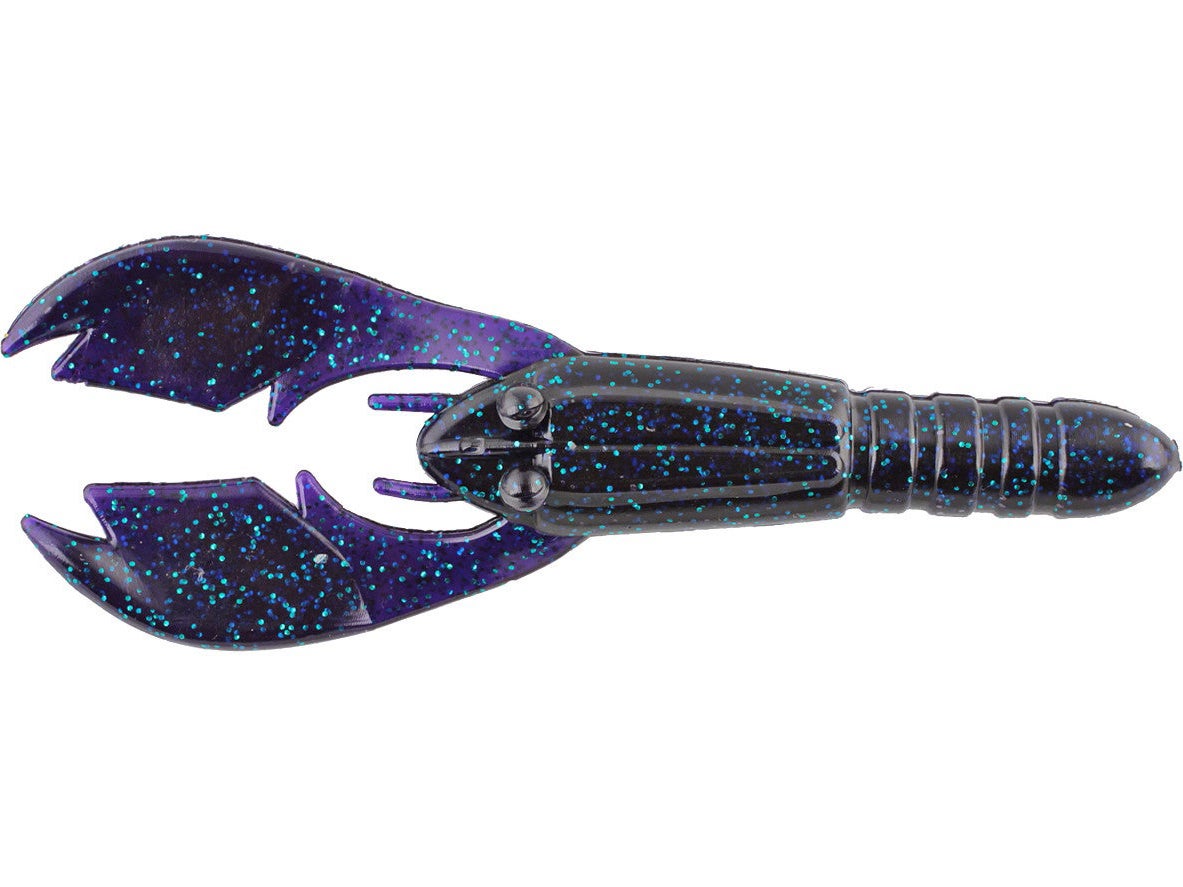 The Bass Assassin Pure Craw is designed to mimic a crawfish. The small appendages on both sides of the bait and the claws move through the water with a fluent lifelike action. The Bass Assassin Pure Craw is also enhanced with BANG Fish Attractant. Offering highly concentrated, natural oils rendered from live bait, BANG Fish Attractant draws fish in and causes them to hold on longer for more positive hooksets. The Pure Craw can be effectively fished on a Texas Rig, with up to a 4/0 hook for flippin', or used as a jig trailer to bulk up the bait.
17 Colors
More From Bass Assassin Creatures & Craws
Customer Reviews
Comments: This is a very nice craw for the price. I've caught many fish off this. It held up well, probably through 4-5 fish then a new one. Well recommended!!
From: Corey: OH 5/10/16

Comments: These things are awesome. $3 for a 10 pack is a fantastic price & they are worth so much more than that. I got these to use at cheap jig trailers & decided to try them on a texas rig flipping wood. I absolutely killed it two days in a row on these & I even caught a catfish that held onto it for probably ten seconds before I set the hook, which speaks to the attractant in these. They are incredibly durable, even on a trokar flipping hook which is so sharp it normally tears plastics to shreds. I was catching 4-5 fish per craw, & once one side was torn up I just flipped it over and used the other side. Once they're totally ruined, I bite off the top 1/3" & use them as a jig trailer. You REALLY get your money's worth out of these things - I will be buying many, many more packs of these. I was using black neon by the way.
From: Sam: USA 5/1/16

Comments: Now, I'm not exactly a connoisseur of craws, but I'll just throw my two cents in here anyway. Buy them. They work. Sure, they smell kinda like dog food, but what the hey, the fish like 'em. They're real soft, though, but I suppose they'd have to be to have wild flailing action like that. I've had bass pull the claws off all the time, but when they're 3 bucks a pack I'm all for. I personally like junebug on a black and blue finesse jig.

From: Nick: CA 5/25/14

Comments: Great Jig trailer...hold up very well compared to other top craws. Big wobbly claws..great presentation, bass just SMASH this trailer and 10 craws per pack is the kicker, other brands mostly put 8 or less per pack...i ordered 3 more bags last week..my new favorite jig trailer (over paca craws)

From: AD: Bristol, CT

Comments: good trailer right here i like cutting the tail off to make it for finesse when im jig fishing the paws smack the bottom and kick up dirt and what not ugh caught four nice bass on just one and i still have it tied on i like the black colors and brownish colors too im gonna c- rig these too i have never used a better trailer thanks

From: PA
Comments: This craw is my top trailer for jigs, Last summer i threw this thing in front of a 9lb bass while it was raining, I twitched it once and he inhaled it. The only problem with these are that my club members are always stealing them from my tackle boxes. Summer craw and the chobee are my favorites.

From: Terran: TX

Comments: AMAZING!!!!

From: FL

Comments: Awsome craw!!! hold up well, look great, smalies love em as well as LMB. I texas rig em as well as use them for trailers. these craws get a A+

From: Kyle: WI