Bass Patrol Round Rubber Football Jigs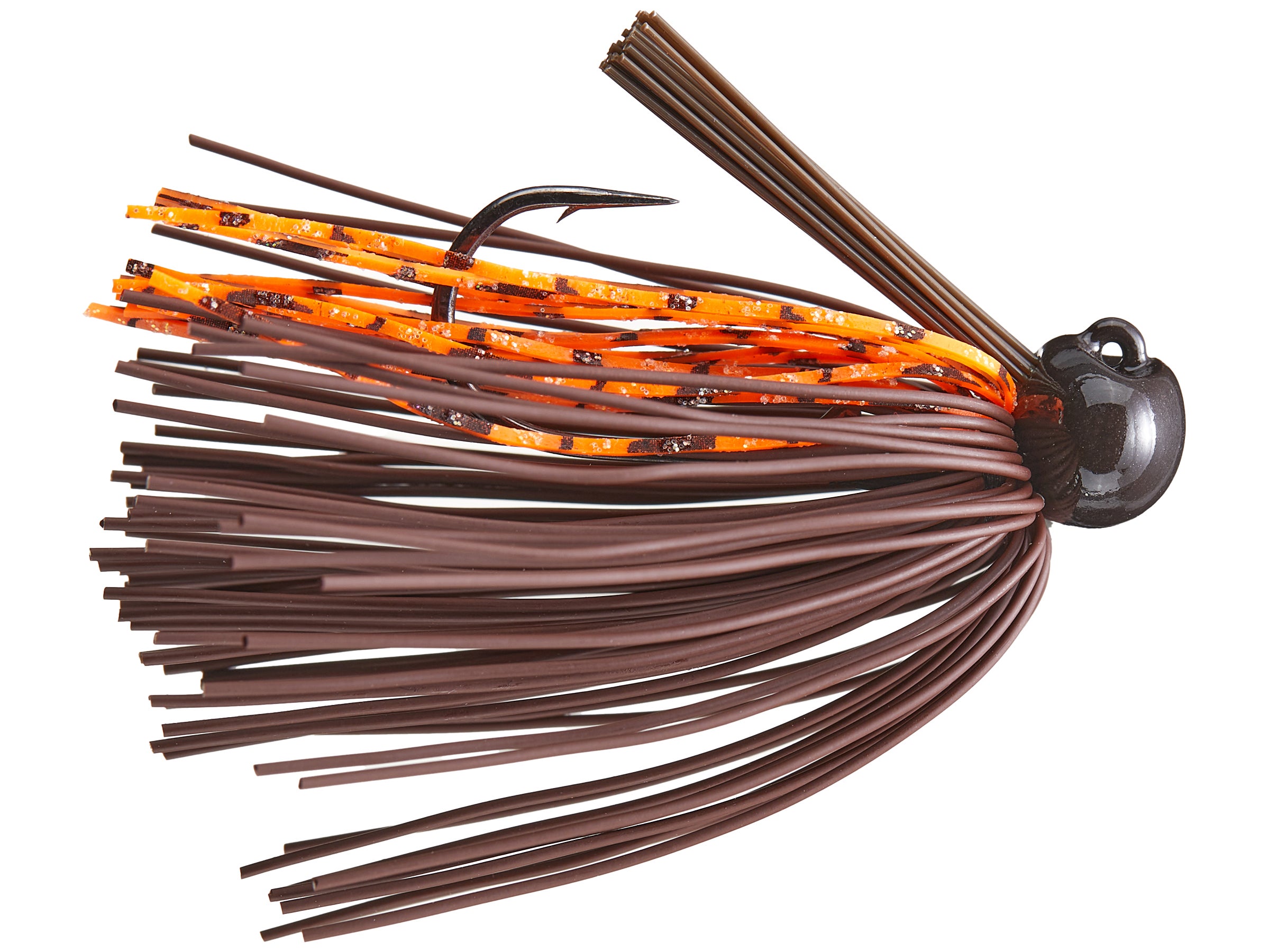 Bass Patrol Football Jigs are an exceptional jig with extreme value. All Bass Patrol Football jigs are hand tied with fine round rubber, resulting in a compact jig with maximum flare. Bass Patrol's recessed line tie helps protect your knot from jagged rocks and all other abrasive cover. All Bass Patrol jigs feature a black nickel round bend chemically sharpened hook that will penetrate with ease.
6 Colors
More From Bass Patrol Jigs
Customer Reviews
Comments: Love these jigs, great hand tied jig. Caught some nice fish on these over 3 pounds. Not a big jig fisherman but when I do use them, these Bass Patrol jigs are my choice. I love that they are tied, then you dont have to worry about the band breaking!
From: Branden: California 12/23/16
Comments: great jigs and there cheap. Caught plenty of bass With these jigs.

From: Sai
Comments: My team partner and I won Angler of the year in the mother load division Best Bass Tournament . Would be proud to have Bass patrol Jigs as a sponsor. Best jig on the market!!

From: Keith: Chowchilla California

Comments: Love these jigs, no better bargain for a rubber skirted jig. One thing to remember ther is a big size difference between 3/8 and 1/2 oz.

From: Dave: Columbia Md

Comments: bottomline? this football jig catches fish. If you can't catch them with this jig, it's not the jig.

From: rojo44: elko, nv

Comments: I really like these jigs. I've caught a ton of bass on them and even a carp lol! I don't mind when I lose one because of the price. Also, you should all know, they have indeed started making these rubber skirted jigs with Mustad 2X Strong Ultra Point Hooks. I'm sure there are better jigs out there, but for the price, these simply can't be beat.

From: Steve: Sylmar, CA

Comments: bass love this ting there is no shortage little spotted bass that will gladly take it.

Comments: Good jig!Killer in the winter when the water temp is in the 40's. 2 bass thumbs up!

From: Danny: Milan, TN

Comments: Good jigs, if you want value in a rubber hand tied jig you have to tie your own to get a better deal. Only real issue is the weak a&% hook on these. Why build the silicone jigs with 2x Ultrapoints, and keep these with a hook known to have strength issues. Given that the two models cost the same, there seems to be little reason to keep building the rubber version with its flawed hook.

Comments: sorry but after two years of trying these jigs, still aint caught anything. Seriously. I can fish a jig, that aint it. Maybe my batch of jigs was soaked in crap or something. I'm still gonna try em, but sorry, nothing for me. Not saying they suck, but it is what it is.

From: Meatwad: not on bass patrol

Comments: Best football jigs ever. Had so many LMB's .

From: Steve: Studio City, CA

Comments: i have been using these jigs for a long time. probably ever since theyve came out, and have been stickin pigs on these ever since. thats all i gots to say bout these.

Comments: heavy jig very nice.

From: Miguel: Riverview, FL

Comments: best bang for the bucks.
From: T.: Fresno, CA
Comments: Awesome jig if u need to get to the bottom quick with a finesse jig spotted bass love em.