Basstrix Glass Minnow 10pk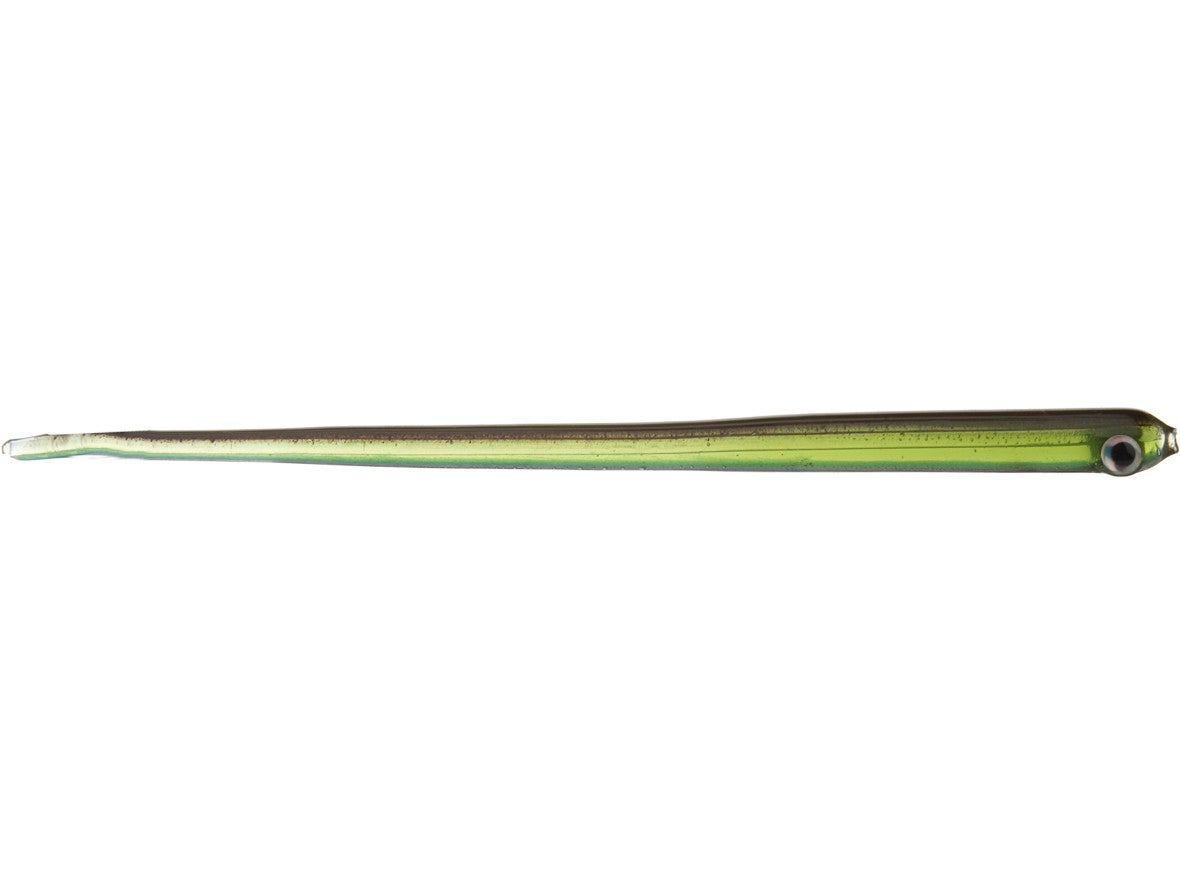 Please Note: Colors may vary slightly than those images on the website.
The Basstrix Glass Minnow takes one of the best straight tail worm designs in the industry and makes it better. Now featuring 3D eyes for an even more realistic presentation, the Glass Minnow still has the famous Basstrix narrow, elongated hollow body. This design provides added buoyancy while also facilitating the Glass Minnow's natural movement and action in the water. Perfect on a drop shot or shaky head, the Basstrix Glass Minnow is available in several proven colors and sizes to target a variety of fishing conditions.
| | |
| --- | --- |
| Length | Quantity |
| 4" | 10 |
| 5" | 10 |
| 6" | 10 |
10 Colors
More From Basstrix Worms
Customer Reviews
Comments: WOW! This worm rite now is must during this early fall transition. if your lake has smelt or small shad, you are def gonna match the forage with this worm. using the 4inch smelt and ten.shad color paired with a keitech Mono Guard Jig Head 1/16 1/0. on 4-5lbs suffix fluoro.
From: Biggie: CA 10/29/14

Comments: I use these as a dropshot bait and they are very effective and it's a great design. I was skeptical about their durability due to the 3d eyes and scale patterns but there is a thin layer of clear plastic over the entire bait. They also have a thin, hollow chamber running the length of the bait so they will float to the surface if you lose one catching a fish. My only complaint is that they are hard to get.

From: Chris: Sharpsburg, GA

Comments: This is a fantastic bait. I purchased the Perch color, 5' long and i was amazed at the detail in this lure. The colors are spot on for a bluegill pattern, going as far as the large 3D eyes that are very sturdy and will not come loose, and the stripes and actual scales inside the bait. the colors will not fade or chip, because it is INSIDE the bait, there is a layer of clear plastic on top of it all. They are durable, yet soft, and I would highly recommend them for Drop shotting, shaky head, etc. Expect something thicker "meaty", and more durable and detailed than the website picture.

From: Lucas: Sacramento, CA

Comments: The picture does not do this bait justice

From: Jeffery: Mobile, AL
Comments: These bait are so realistic!

From: Jeffrey: Mobile, AL