Basstrix Spintrix Trailers 3pk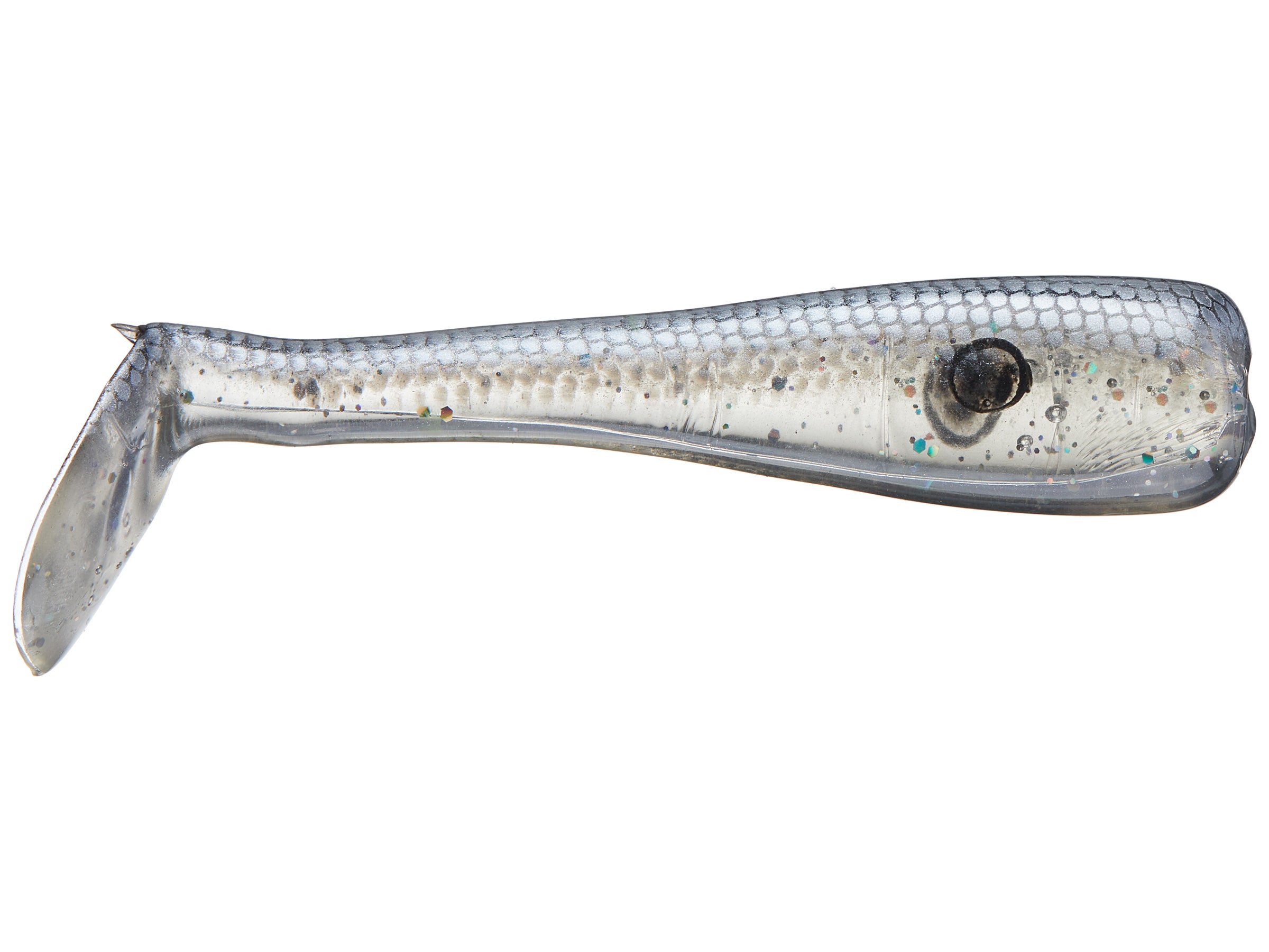 The Basstrix Spintrix Trailer's realistic finish and natural swimming undulation is the reason why these baits are in high demand. A joint effort by Blade-Runner Tackle and Basstrix Lures has produced the ultimate underspin bait. Spintrix Trailers and Blade Runner Spintrix Underspin Heads are a perfect marriage to produce more flash and vibration than any other underspin combination. The Basstrix Spintrix Trailers have the same corresponding lengths as the the Basstrix Paddle Tails.Blade-Runner Spintrix Underspin Heads
| | | | | |
| --- | --- | --- | --- | --- |
| Length | 4" | 5" | 6" | 7" |
| Actual Length | 3.5" | 3.75" | 4.75" | 5.75" |
| Quantity | 3 | 3 | 3 | 3 |
18 Colors
More From Basstrix Swimbaits
Customer Reviews
Comments: Bait works everywhere theirs any type of bait fish. you just have to figure out what dept there in. I have caught them from 1 foot to 50 feet. burning it or slow rolling.
From: Todd: San Dimas, CA 6/19/16

Comments: They match up well with the Revenge Swimbait Hedz. One thing I noticed is the 5" are quit small & seem to be more like 4". I realize they are missing the head section but still seam quite smaller in body size overall than most 5" paddle tale swimbaits. Great product though and would definitely recommend.
From: Adam: WA 5/18/16

Comments: Just received a pack of 5" in perch color. Very disappointed with the quality of patterning. Color fades a lot on the stripes. Nothing like the picture. Stay away from this color.
From: Mark: IN 5/7/16

Comments: The 5 inch matched with a 3/8 ounce spintrix head. Perfection! Remember to be great u have to think outside the box.
From: J1: USA 3/29/14