Berkley Gulp Minnow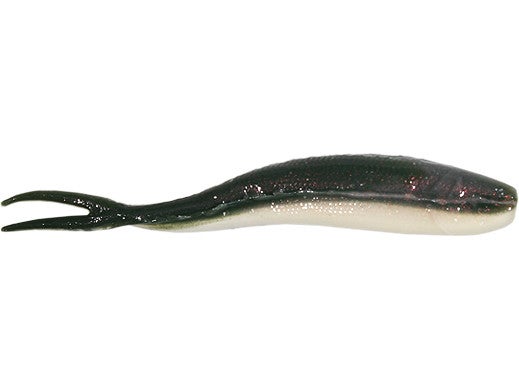 The Berkley Gulp 3" Minnow is an ideal bait for drop shotting any time, any where. The lifelike action of the Gulp Minnow mimics injured bait fish as it darts and quivers in the water. The scent dispersion of the Berkley Gulp 3" Minnow is highly effective on sluggish bass because it triggers a feeding response. To get an added edge on the water try nose hooking the Gulp 3" Minnow on a drop shot rig, you won't be disappointed.
| | |
| --- | --- |
| Length | Quantity |
| 3" | 12 |
| 4" | 8 |
6 Colors
More From Berkley Worms
Customer Reviews
Comments: These things catch just about everthing u can imagine,i use these dropshotting in saltwater & they catch fish.thier perfect size to mimmick bait fish.

From: Zine: LA, CA

Comments: absolutely terrible. catches nothing.

From: William: Melbourne, Australia

Comments: Took the smelt and emerald shiner to canada and the emerald shiner absolutely killed the smallies up there. Smelt was catchin largemouth and rock bass not smallies though. Gonna really stock up on the emerald shiner before our next trip to slay some smallies!!!

From: Kevin: OH, USA

Comments: These things are killer up here at cottonwod cove, nevada. I put them on a drop shop rig and the smallies and largemouth crush them.. 3in. smelt color is the way to go.. try them out and see what happens.

From: Jay: USA

Comments: My go-to bait when im fishing for food. Catches the heck out of bass, crappie, and walleye!

From: Bob: AR

Comments: i got the 3'' smelt color and i put them on a little jig head and i catch the crap out of crappie

From: Nick: TX

Comments: WOrks really well for smallies, when the big baits arent working, get that small lure with a simple jig head and you will catch some, caught many species with them like walleye or crappies etc. berkley makes good products

From: Victor: Canada

Comments: Absolutely deadly on a drop shot. I have the black shad color and I love it.

From: Kyle: Texas, USA