Berkley Havoc Bobby Lane's Hawk Hawg 5" 8pk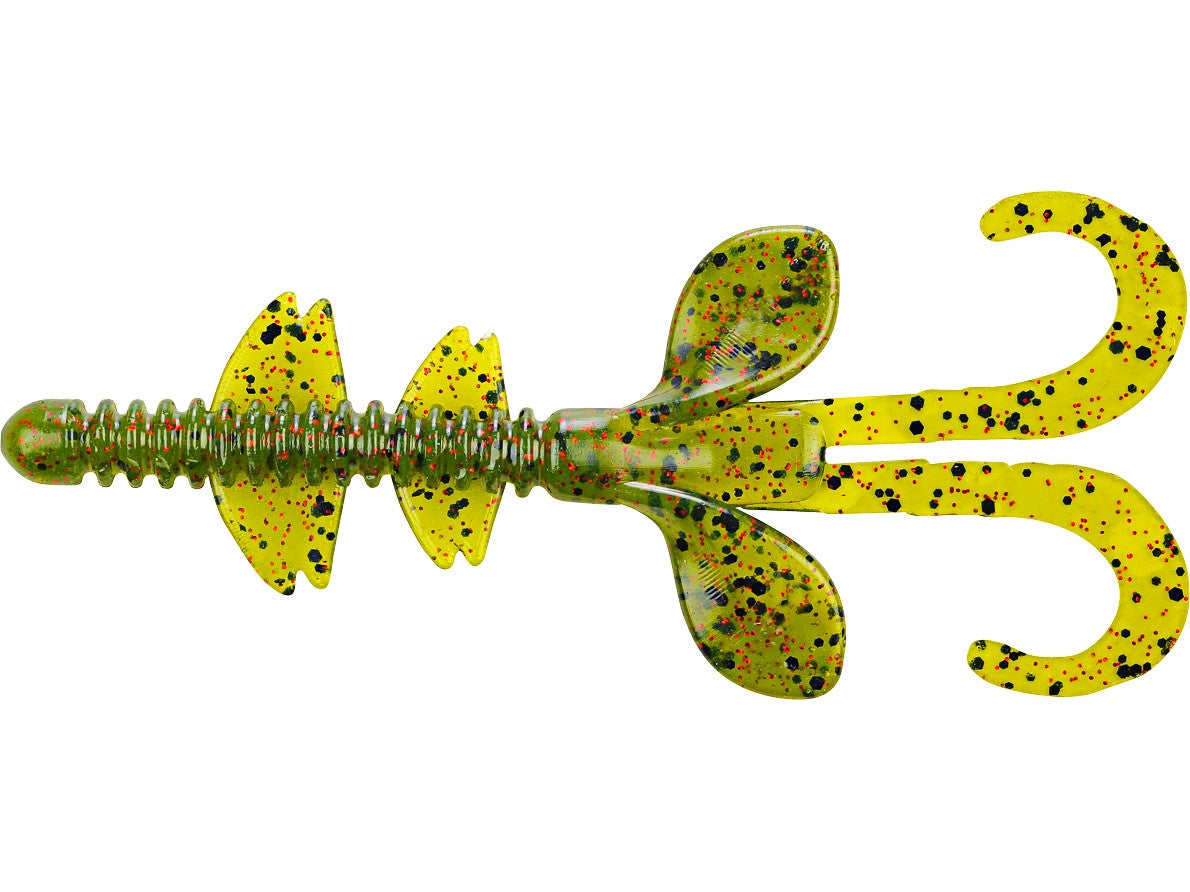 Designed by Bassmaster Elite Series standout, Bobby Lane, the Berkley Havoc Hawk Hawg is made for all seasons. This creature bait covers the gamut of high-action appendages. Thorax wings give the bait a gliding motion on the fall for a swimming appearance, while oversized side appendages on the tail move more water to attract bass. A pair of long curl tails also create addition action with the slightest movement, catching the eye of any nearby bass. An easy choice, the Berkley Havoc Hawk Hawg hogs 'em up.
Havoc baits are designed by the pros with the best shapes, actions and colors bass love. Make Havoc your go-to bait when bragging rights are on the line ... Havoc Baits. Unleash the Action!
"Use the Hawk Hawg on Texas or Carolina-rigs at any depth or speed. Whether you need action or subtle winter-time movements, the Hawk Hawg does it all. This is the creature bait you have been waiting for ... " - Bobby Lane, Bassmaster Elite Series pro.
14 Colors
More From Berkley Creature Baits
Customer Reviews
Comments: pretty good flipping bait and regular t-rig loved the zoom wolly hog but couldn't find those any more so I went to these and they worked well!
From: Luke: Napa, CA 11/6/14

Comments: I think this incredible bait is under-rated. It is durable, it glides through the water and the tails move very easily but most importantly, this bait is extremely buoyant. On a light-wire hook, this bait barely sinks: it almost suspends perfectly. In my mind, this bait utilizes the weightless looking presentation of a carolina rig perfectly.
From: Micah: NY 8/30/14

Comments: this is a great bait have caught many bass in tournaments with these including big bass off 5 pounds

From: David: MI

Comments: this is diffenitly my go to bait my first day with it i caught alo of fish all good sized and one dogfish about 10 lbs

From: Jacob: WI

Comments: Sorry but I aint caught jack diddly squat on this. Back to the brush hawgs. LAME.

From: Meatwad: shootin ya straight

Comments: Caught a 4lb 7oz. bass on the first cast of a Berkley Havoc Hawg in Green Pumpkin, Texas rigged with a 4/0 Hook. Crawling it on the bottom. So, I put one on for my mom, who caught a 4lb 1oz. bass after a few more casts! 7 acre private lake in Central IL, March 10th - 60 degrees and windy!

From: Andy: Dunlap, IL