Berkley Havoc Ike's 4" Subwoofer 8pk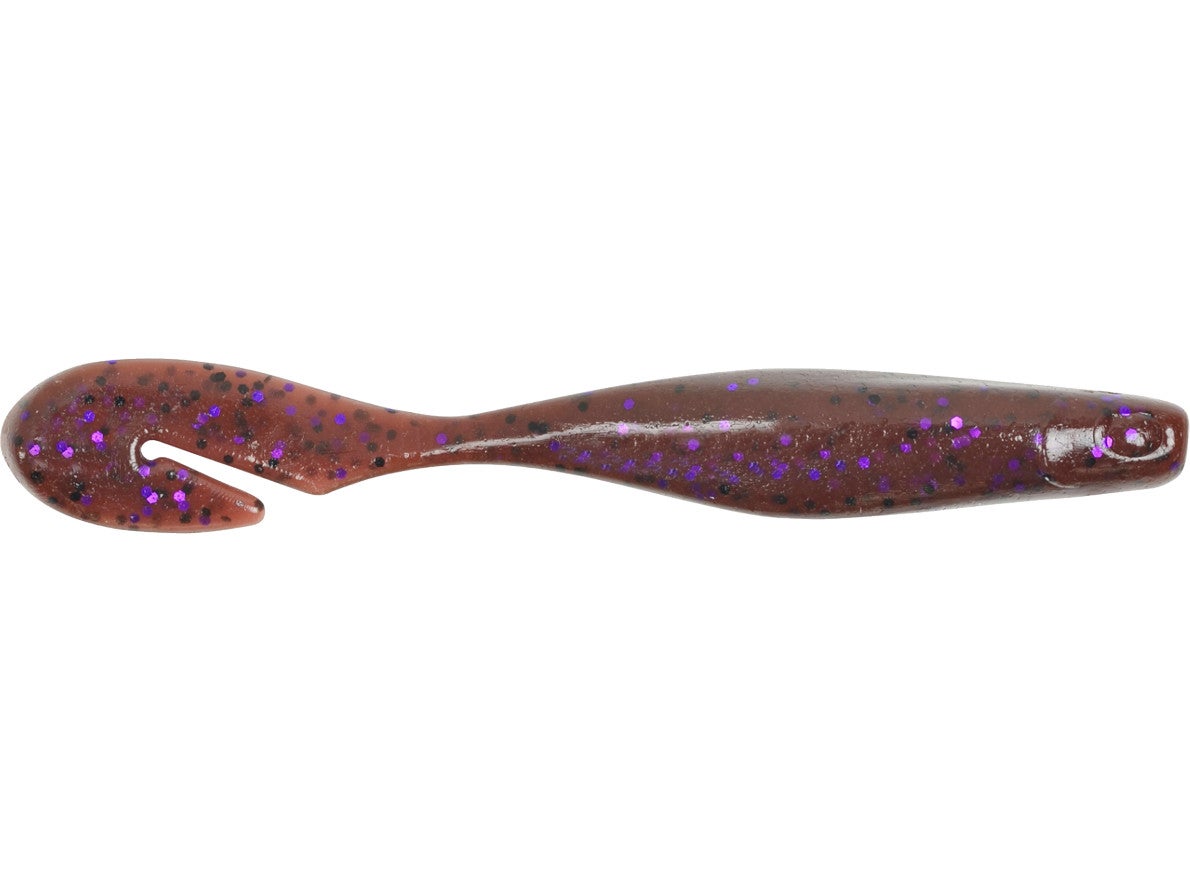 Brand new from Berkley, the Berkley Havoc 4" Subwoofer was designed by Berkley's top professional bass anglers. Built for speed, the Havoc Subwoofer's classic cut tail design kicks out a ton of vibration at virtually any retrieve speed. Designed to elicit strikes when other baits just can't cut it, it also features a hybrid shad shape profile. Very versatile, you can buzz it just below the surface or swim it through the water column - your imagination is the only limitation with the Berkley Havoc 4" Subwoofer.
Havoc baits are designed by the pros with the best shapes, actions and colors bass love. Make Havoc your go-to bait when bragging rights are on the line ... Havoc Baits. Unleash the Action!
7 Colors
More From Berkley Soft Stickbaits
Customer Reviews
Comments: subwoofer this a great bait y'all! When everything else fails, I tie on a woofer, I catch more bass with this one bait then anything else I've ever fish with ! It will be a sad day in fishing history, if berkley ever quits making this bait!
From: Michael: IL 7/29/15

Comments: Not a fan...so many better products out there. The smaller zoom swimming flukes are way better. This thing is pretty much a grub with less action.

From: MikeD HBCA
Comments: These are my favorite swim jig trailers. I have 3 favorite swim jigs from North Star custom baits. They match perfectly. The tail has a raised portion that makes the action on these killer. I know they can be used several ways, but the back of a swim jig is by far the best. Great Price as well. They are always on sale.

From: Richard: Edmond OK

Comments: Good job Ike you deserve a Benjamin or two for this. I thought flukes were good I rig this pegged with a 1/4 or 3/8 ounce weight on a 4/0 hook and BOOM got a great swimbait

Comments: Nice improvement of the Gambler Flapp'n Shad. Great bait! Very durable, with great action. My Favorite colors are Black Grape, Cobalt, and Watermelon Silver.

From: Mike: Okeechobee, FL

Comments: Just got 4 packs of these.... looking to fish them for smallmouth as swimbaits on the river back home. I wish the pearl white was more solid white instead of silver, but i cant complain for the price

From: Kyle: IL
Comments: Ike, ya did it on this one buddy! The best skipping bait I have ever thrown. Love the bait. Ey' buddy... ya wanna jibba jab about the quality. Its 2 freek'n .99. I cant imagine what you say about a Senko thats 8 bucks!

From: Ryan: Gay Mills, WI

Comments: If you want to throw something with a subtle buzzbait like action and have to go through the thick stuff, this is whats up. Haven't played around with it much as a swimbait, but I'm sure its great for that too.
Comments: I got a pack and can't wait to use them. I own a lot of plastic baits and the havoc line are the best ones I own.

From: Grant: Auburn, AL

Comments: It catches fish. PERIOD. I don't care what anyone says for $3 you can't go wrong, and the bait has great action. Just lacks in durability.

From: Chris: CT

Comments: Martin.. what do you expect? They're $2.99 a pack. You get what you pay for in the fishing industry, and that includes soft baits. If you want a quality soft bait that "meets your expectations", spend more money. The Hacov line are awesome baits at a low price. If it catches fish, it's worth going through a pack to get your limit, right?

From: Alan: TN

Comments: FAIL. Cut the tail on a Gambler Flappn Shad!!!!!

From: Jay: FL

Comments: these baits are terrible. every category gets an F- especially durability and slipping down on the hook.

From: Martin: GA

Comments: I took these out on the lake yesterday to test them out. One word ... amazing. I fished them several ways ... buzzbait with a 1/16oz bullet, weight less, jigging like a worm, and lastly like a swimbait. I'm sold the tail action is the key to this bait. I used 3 colors (Alabama Craw, Smoke Black Flake and White with Silver Fleck). I got the most hits on the white but I landed with all 3. Great lure by Mr. Ike.

From: Felix: Albany, NY

Comments: I swim this like a buzz bait on a weighted small swimbait hook. It produces a lot of smaller fish and holds up well. It's sturdy enough to work as a chatter or swim jig trailer. Haven't committed enough time to really try it out, but initial impressions are positive. Also, a larger size with a belly slit would be great.

From: Carter: TX