Berkley Havoc Klein's 6" Boss Dog 10pk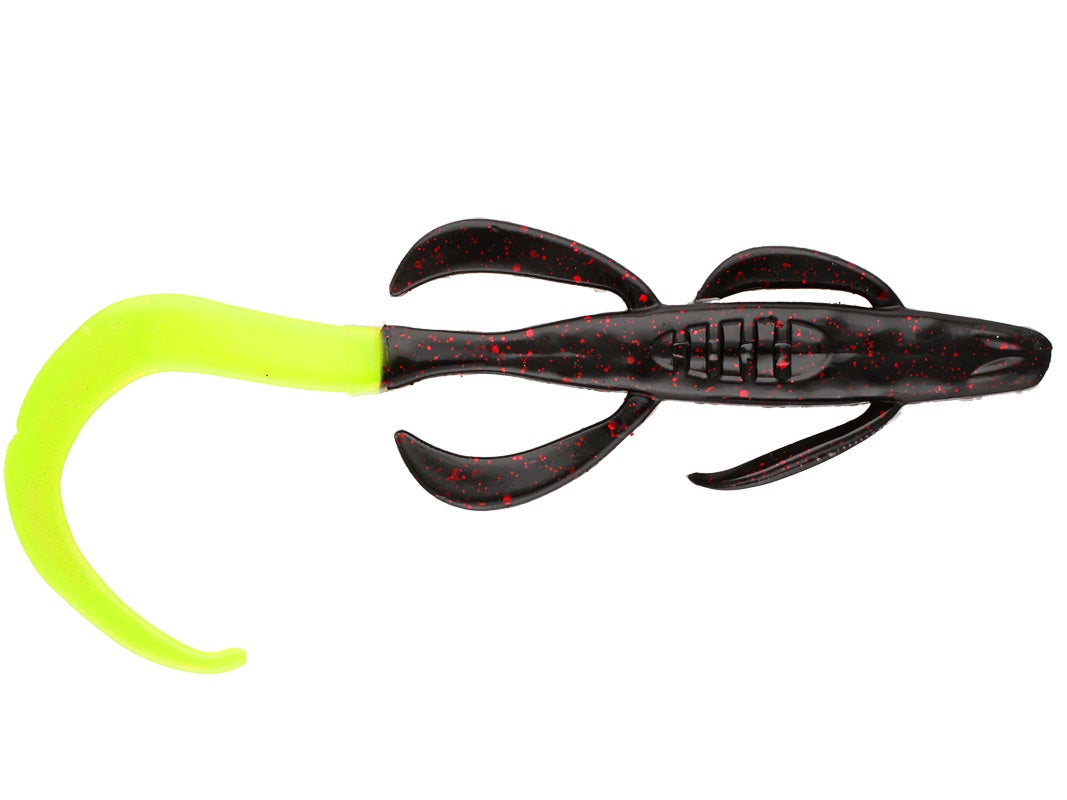 Designed with the input of Bassmasters Elite Series professional Gary Klein, the Berkley Havoc Klein's Boss Dog delivers a highly individualized look and action that bass will fall hook-line-and-sinker for. Complete with fluttering appendages and a lively J-shaped tail, the Berkley Havoc Klein's Boss Dog makes a devastating addition to both Carolina-rigs and Texas-rigs. Offered in a number of proven colors, the Berkley Havoc Klein's Boss Dog is made to be your go-to bait when bragging right are on the line.

"The Boss Dog was designed to have a unique presence in the water. Features quivering legs and a slithering tail. The body is designed to handle larger hooks" - Gary Klein, Bassmasters Elite Series Pro
11 Colors
More From Berkley Creature Baits
Customer Reviews
Comments: Texas rig, Carolina rig, shaky head, swinging football jig, split shot, & weightless. There is no way to fish the Berkley Havoc Klein's six inch lizard wrong. Great fish producer with a different action compared to standard lizards.
From: Brain: Fort Gibson, Oklahoma 2/20/17
Comments: These things a pretty good, one of the better lizard style baits out there. The tail has a ton of action and the small arms on the side give a nice shimmy. It comes through cover pretty well too. The most surprising thing about this bait is that northern pike love them even more than the bass do. I've had numerous pike slam these, even going so far as to bite through 65 pound braid when I was fishing for bass, so that's something to keep in mind if you're an angler up north where the toothy critters swim.
From: Alex: NY 4/27/15

Comments: just got my order with five packs of these baits. They are smaller then I was thinking they would be but that is o k with me. I can't wait to C rig one and put them too use
From: Grant: Auburn, AL 4/20/14
Comments: I received a pack of these in my Berkley Media Kit and I was impressed. When they first came out I wasn't too sure judging by the pics. But the pics do this bait no justice. I have not had these out on the water yet (still ice everywhere here in the north) but I will definitely be ordering several packs of these shortly. The bait just looks great and I am sure more than a Bass or two will fall victim to this bait this year.
From: Gary: PA 3/10/14