Berkley Havoc Larry Nixon Bottom Hopper Jr. 4.75" 15pk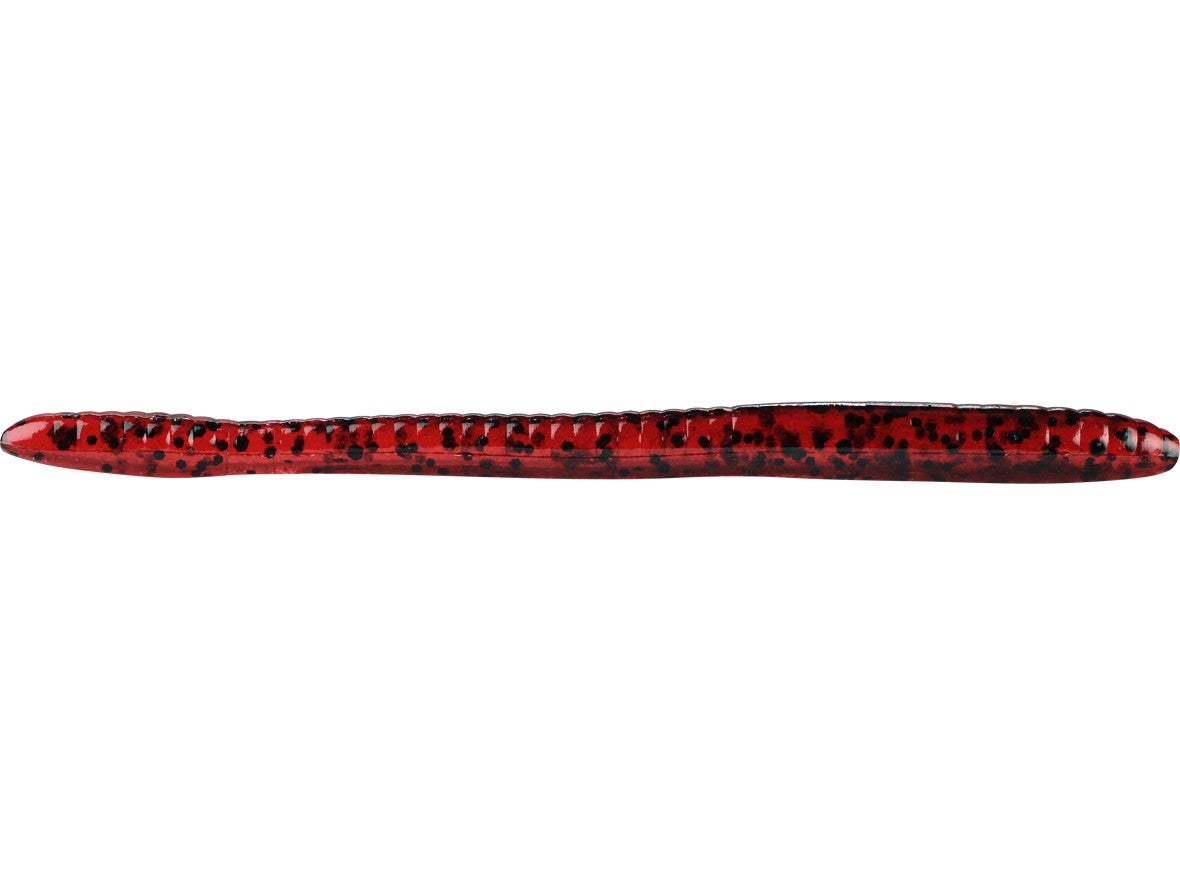 Pro designed to help you catch more fish, the Berkley HAVOC Bottom Hopper Jr. was designed by veteran professional bass angler, Larry Nixon. Arguably the finest worm fisherman the sport has ever known, he has over 34 years of experience in the pro ranks, as well as a Bassmaster Classic title and two BASS Angler of the Year titles to his name. Nixon used the old straight tail Creme Scoundrel (originally introduced by Nick Creme in 1949) as his inspiration for the Havoc Bottom Hopper, and channeled his vast experience and knowledge base to make a few key adjustments.
First off, Nixon made the nose more rounded, so it was a little more user-friendly for either a Texas-rig or shakey head, and he also thinned out the tail a little bit to give it some extra action and vibration. In order to ensure maximum hooking potential, he took out some additional plastic where you insert the point of the hook. Nixon got his hands on the finished product just in time to fish it at the 2011 Hartwell FLW Tour Major. The Bottom Hopper produced every fish he caught, and helped him lock in a 6th place finish. A deadly new bait based on a classic, the Berkley Havoc Bottom Hopper Jr. is available in a range of colors.
"Probably the biggest reason I go with the bigger over the smaller or vice versa, is based on the quality and type of fish a place has to offer. If I'm fishing for spots or smallmouth, or a mixed bag, then I'll use the smaller worm. But if it's basically a largemouth lake with a lot of quality fish, then I'll use the bigger one." - Larry Nixon, FLW Tour pro.
| | |
| --- | --- |
| Length | Quantity |
| 4.75" | 15 |
10 Colors
More From Berkley Worms
Customer Reviews
Comments: Wow, no reviews on these yet. Well OK then. They are great. Just like the rest of the Havoc line. Price? Actually the Netbait finesse worms are cheaper, but they are stiff and not as soft. The bottom hopper is about the same price per worm as the Zoom finesse worms, but they are softer, have less salt, so they stand out on a drop shot hook better, and off the bottom on a shaky head better too. I just hope they keep them in the line up now the Larry Nixon is with GYCB.

From: Basswipe: Meatwads's pond