Berkley Havoc Palaniuk's Money Maker 4.5"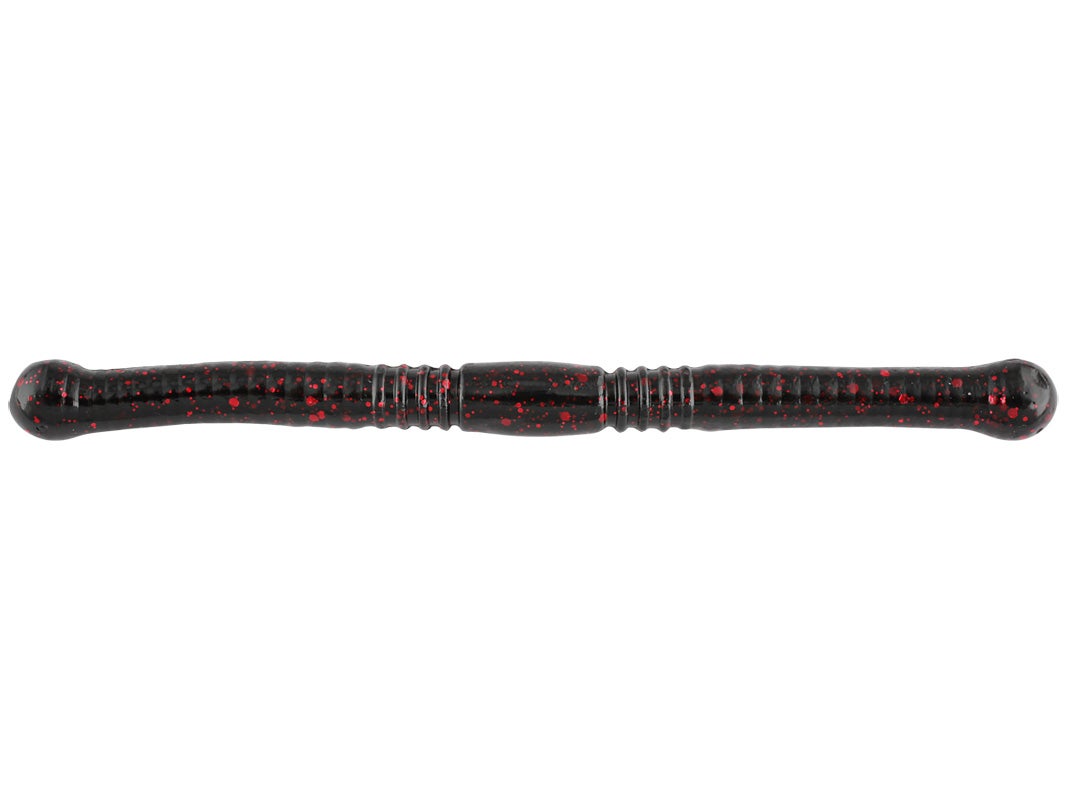 Designed by Bassmaster Elite Series pro angler, Brandon Palaniuk, the Berkley Havoc Palaniuk's Money Maker is designed for one thing and one thing only - cashing checks. Molded with two bulbous ends, the Berkley Havoc Palaniuk's Money Maker comes to life when wacky-rigged on a dropshot, flexing and wiggling with the slightest twitch of the rod tip.

Made to produce bites even on those extra-tough days, the Berkley Havoc Palaniuk's Money Maker provides a constant action from the moment it hits the water, so anglers can stay in the strike zone and tempt fish with minimal movement. Offered in a number of handpicked colors, the Berkley Havoc Palaniuk's Money Maker combines professional bass angler experience with Berkley's legendary innovation to give anglers the ultimate dropshot bait.
| | |
| --- | --- |
| Length | Quantity |
| 4.5" | 15 |
11 Colors
More From Berkley Worms
Customer Reviews
Comments: Great worm! wasn't sure how to use it at first, tried it on drop shot rig, then weightless, the i rigged it wacky with a crappie jig. wacky with the crappie jig worked the best out of the ways i tried, i caught over 20 fish with it all ranging from 5lbs to the smallest being 1lbs. great worm id suggest it to any one who is having a hard time catching fish around docks and shore lines.
From: Trevor: Oakley, CA 5/10/15

Comments: Put this bait on a dropshot rig and killed em. When I switched to this bait it took about 5 seconds on the first cast to get bit. I caught a 3.5 not long after the first fish. They're pretty durable and have a nice suttle action to them too. Its another great Havoc bait to get.
From: Cooper: OK 10/26/14

Comments: Really great action on a wacky jig. In some ways it reminds me of a slimmed down PTL Sick Stick. 15 for $3 is a steal and they're pretty durable.
From: Adam: Long Island, NY 9/30/14

Comments: Love these baits. I was skeptical at first but ordered a few anyway. Went out with them for the first time rigged with an Eco-Pro Tungsten 1/16 oz wacky weight and a Gammy octopus hook size 1/0 and absolutely tore up on the bass that day. As a matter of fact it was the only bait the bass would touch that day. So in one day of fishing I became a believer. I fish these on a 6'3" M action spinning combo with 8 lb mono line. A new addition that is well worthy of the Havoc name. These baits are very durable on the rig I used. I was able to land 5 bass on just one worm. the only reason I had to put a new one on was because I got snagged and lost it.
From: Gary: PA 8/20/14

Comments: These money maker are awesome they work great as wacky rigging. my set up is a spinning reel and rod(med)(6'6ft), 10lb spiderwire stealth braid line and Gamakatsu octopus size 2. I bought these baits about a month ago from Berkley, field testing them for about an loved them. I have the green pumpkin and cinnamon purple red flake. These are my go to lures right now, the quality of 15 a pack is amazing. Buy a few and you will love them .
From: Erik: Shorewood, IL 7/8/14