Berkley Powerbait 4.5" Rib Shad 5pk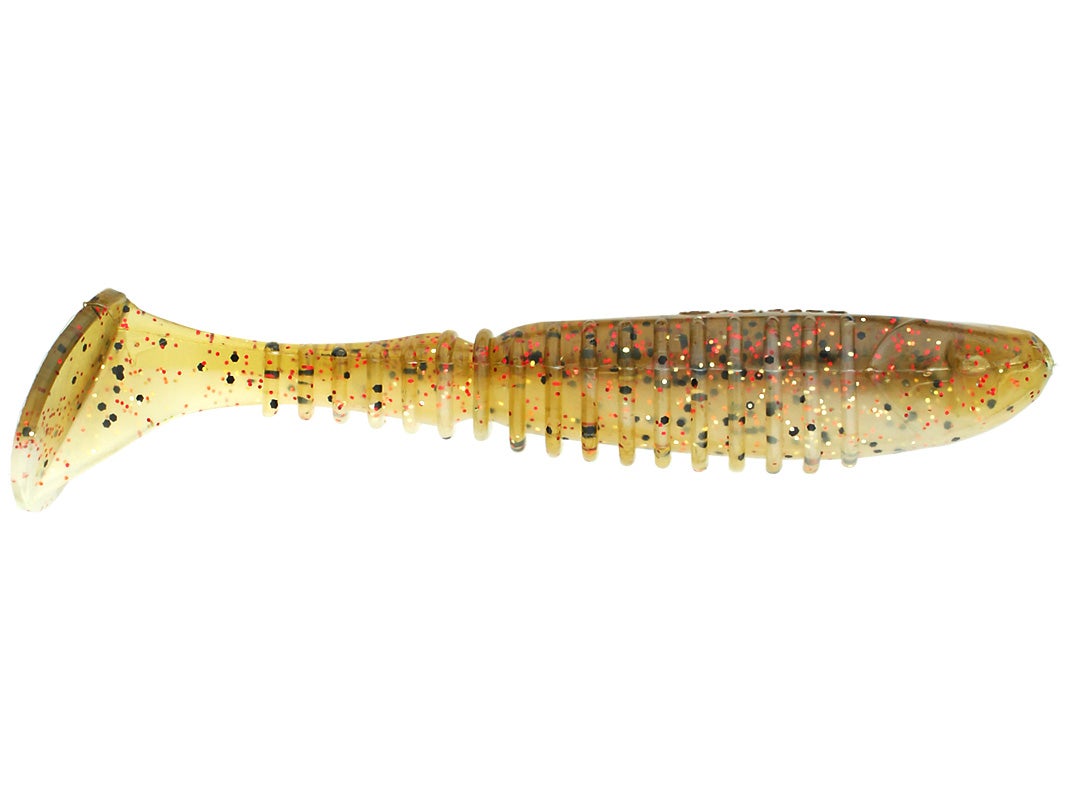 Built upon the "big fish eat little fish" principle, the Berkley Powerbait Rib Shad presents bass with an easy and appetizing meal that's too good to pass up. Designed with ribbing all along the body, the Berkley Powerbait Rib Shad features a segmented backside and a lively paddle tail that gives the whole body an attractive motion. A true workhorse, the Berkley Powerbait Rib Shad delivers a hard-thumping wiggle on weighted swimbait hooks, A-rigs, and jigheads.

Impregnated with Powerbait's legendary Scent and Flavor formula, the Berkley Powerbait Rib Shad gets fish to hold on longer, giving you the time and confidence to feel more bites, set more hooks, and catch more fish. Offered in a range of proven colors, the Berkley Powerbait Rib Shad triggers the predatory instinct engrained in all bass that tells them to target smaller fish.
| | |
| --- | --- |
| Length | Quantity |
| 4.5" | 5 |
11 Colors
More From Berkley Swimbaits
Customer Reviews
Comments: I like these for muskies, like the price, my only complaint is that they need to come in a clam pack. All the tail get bent side ways and the heads even start to deform which makes them not run true, which is super critical swim bait fishing
From: Rob: IA 10/22/15
Comments: Way to bulky for its length. I'd rather go for the Original Keitech version for its better sleeker design. Bottom line. Way too fat .
From: MF: CT 3/10/14
Comments: Bass Haus: this is nothing new, while I agree that the shape is not an original Berkley development, this is the same lure as the Berkley Flex Ribshad which is available in EU for the second year. They just added the powerbait scent and created different colors. Also this shape seems to be in every major companies offer, I'm sure noone remembers by now who was the first to bring it out.
From: Unknown: Hungary
Comments: This is hilarious. I was at a dealer show and saw one of the pure fishing guys eyeing up the gambler EZ swimmer and evolve darkstar swimmer and jackall ammonite shad and even asked 2 local pros "You guys using these alot"... a few months later... and pure fishing has a terrible looking version. HA. I like some of berkley/pure fishing's stuff but man...
From: Bass Haus: NY
Comments:
From: