Berkley Powerbait 7" Power Worms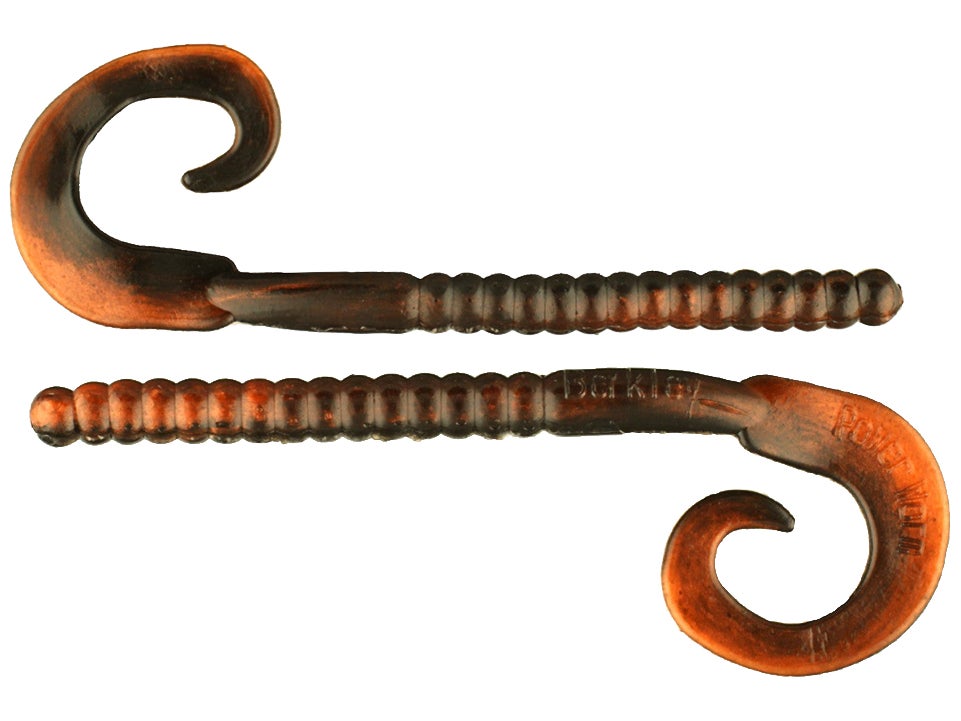 The Berkley 7" Power Worms are proven performers that can be fished throughout the year in a variety of presentations. The Berkley Power Worm's classic ribbontail design has a natural swimming action when twitched or on the fall. The soft texture, enhanced by the Berkley scent and flavor formula, is irresistible to fish. The Berkley Power Worm is great for flipping and pitching or around deep cover when fish are interested in a larger bait.
| | |
| --- | --- |
| Length | Quantity |
| 7" | 13 |
| 7" | 100 |
29 Colors
More From Berkley Worms
Customer Reviews
Comments: my favorite worm in blue fleck and pumpkin chartreuse caught my biggest bass on them
From: Matthew: USA 7/21/15

Comments: my go too worm. I always have Tequila Sunrise in my tackle bag. I love too fish them weightless or Texas rig but fish them however you want. I use them so much I got a 100 pack.
From: Grant: Auburn, AL
Comments: I will always have these in my tackle bag. In June 2012 I caught a 7lb. and then a 9lb. Largemouth Bass within 5 minutes of each other from the same spot in a river. I have caught more fish on these than any other single lure I have. I rig them weedless on wide gap hooks with no weight, texas rigged (with weight), carolina rigged and even on a snelled hook with a snap swivel. You really cant go wrong. I find it they last for about 2-3 fish before they get shredded to bits. I may need to pull the trigger on a 100 pack one of these days. Lately Ive been experimenting with colors and anything with purple in it seems to get them going in my area.

From: Eddie: Boston, MA