Berkley Powerbait Chigger Quad 8pk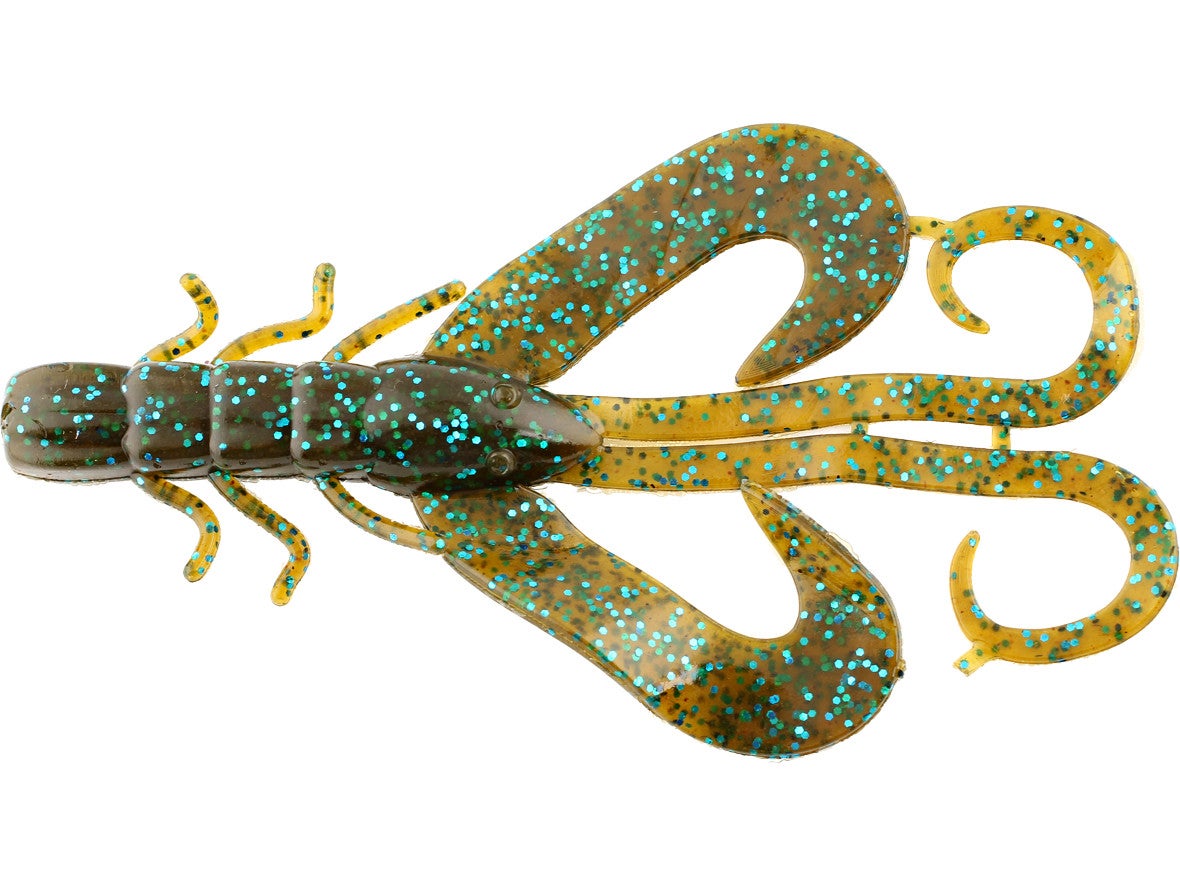 A new twist on a tournament-winning favorite, the Berkley Powerbait Chigger Quad still delivers the claw flapping, never-stop, crazy, chigger legs action bass can't resist - now with the addition of new, big, double-tail antennae. The double tails deliver incredible action on the fall and come to life with even the slightest movement to tempt wary or curious bass. Still a great choice for Texas-rigging, the Chigger Quad really comes into its own as a trailer on a football and flipping jig. Loaded with Berkley's Powerbait scent and flavor formula, Powerbait calls fish in and makes them hold on longer for more positive hooksets. Available in a range of colors, the Berkley Powerbait Chigger Quad is another sure-fire bass catching favorite from Berkley.
8 Colors
More From Berkley Trailers
Customer Reviews
Comments: Best jig trailer! Nice beefy profile and if you want something a little more subtle and love double tail grubs like myself, you can always rip off the middle stuff and have yourself a regular DT Grub!
From: Dave: CA 2/16/15

Comments: These are awesome! A slight twitch of the rod and the antennas and claws come to life. I would highly recommend these to anyone thinking about giving these baits a try.
From: Edward: College Station, TX
Comments: I am a fan of Berkley softbaits, especially its Powerbait lineup, but this craw has very little action for me in spite of its many appendages. It can work as a jig trailer, mostly because of the Powerbait scent, but not for the action. But, on a t-rig, I have looked elsewhere. Try GrandeBass Mega Claws which has a similar shape, but better action.

From: Ed: Champaign, IL.

Comments: These are excellent football jig trailers. They are very durable and have great action in the water. I've been using green pumpkin on the back of black/blue and have been smoking them. I think the little contrast between jig and trailer is key to getting more bites. Nothing in nature is the same.

From: Mike: IA

Comments: Daniel, the reason why havoc has so many more colors than powerbait is because the powerbaot formula does not allow for as many colors. Where as havoc has no scent or oil so they can create many more colors

From: Sam: Ottawa, canada

Comments: Got a sneak peek at these from a buddy of mine at Cabelas and instantly put in a bulk order to TW. I am a huge fan of the Crazy legs Chigger and have caught numerous fish flipping it but I could not pass up stocking on these too. Going to be a sick jig trailer and flipping bait. I would also throw this on a swim jig or on its own and buzz it across the surface. These baits are going to "kick"; Pun intended....... My ONLY complaint with Berkley is the lack of color choices and stress to them once again to add some more. Even if its some of the Havoc colors in the Power line up. C'mon guys!!!

From: Daniel: Wallingford, CT