Berkley Powerbait Rib Snake - $4.49
The Berkley Powerbait Rib Snake may look like a standard, straight tail "do-nothing" worm, but that's where the similarities end. On a Texas-rig, it's unique design allows it to "fold up" and deliver more action and movement than standard worms. You can also fish it on a weightless hook and fish it like a jerk shad, and when rigged on a weighted wide gap hook, it swims like a baitfish all the way to the bottom. Its ribbed body creates a bigger profile and added surface area. This greatly increases the amount of PowerBait scent and flavor that gets into the water. One of the most versatile baits Powerbait has ever created, your imagination is the only limitation with the Berkley Powerbait Rib Snake.
Comments: I've used this bait all spring and summer with great results. I caught 10 LMB last Saturday on this bait , after I had caught 3 bass the friend that was with me changed over to the RIB Snake and ended the day catching 9 LMB . This is one of my favorite baits.

From: Jeff: USA Cincinnati Ohio

Comments: This bait is the deal, especially Texas-rigged with a 1/8 or 3/16 bullet weight on a 3/0 EWG hook. Pretty durable as well.

From: Todd: Buffalo, NY

Comments: Fish could not leave this thing alone on a shakyhead. Has a ton of movement for a straight worm and was pretty durable, averaged 5 fish per bait. I'm sure it will be a good finesse flipping bait when the water warms up. The head was just the right size to put on the screw lock on my shakyheads too.

From: Clayton: Gardner, KS

***Note: If you have questions about this product or need assistance with an order please email your questions to info@tacklewarehouse.com
View Large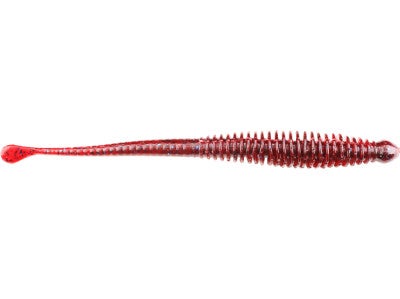 9 Available Colors