Berkley Powerbait Swim Shad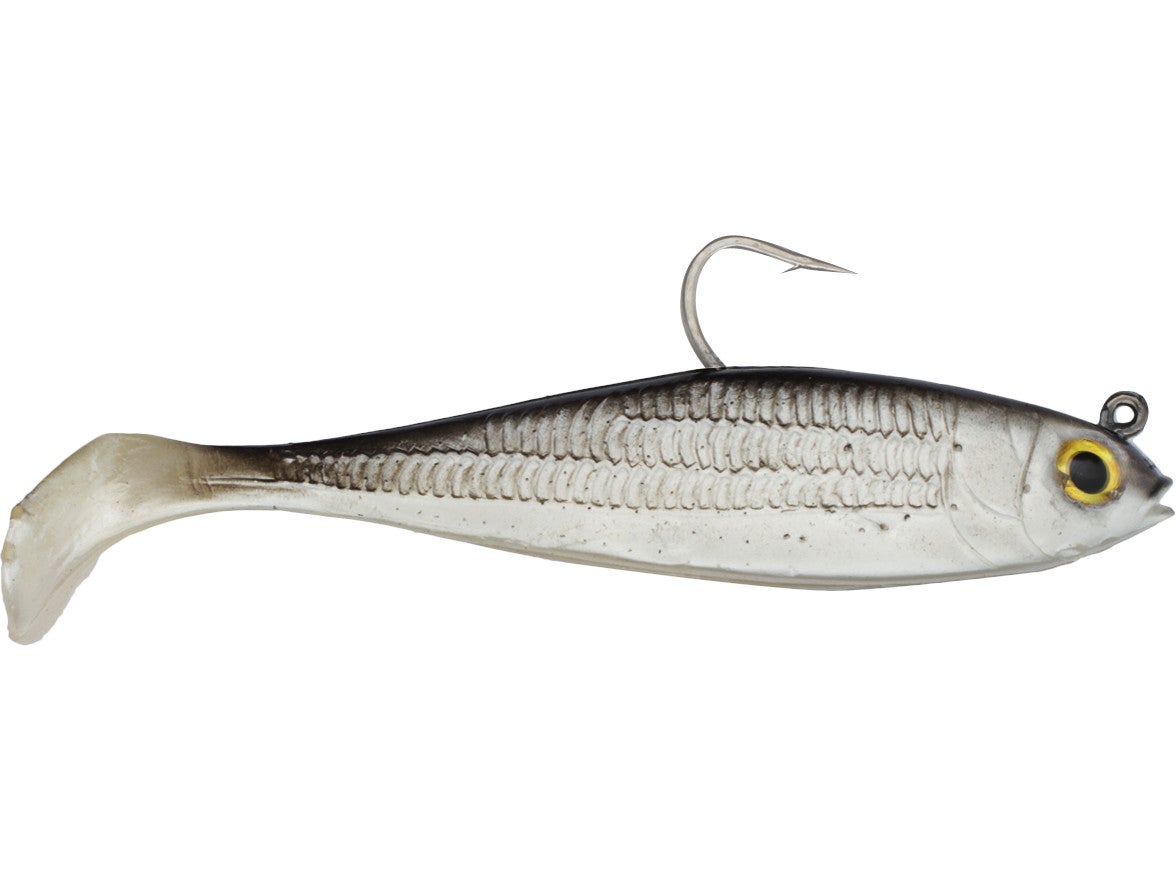 The Berkley Powerbait Swim Shad combines an ultra-lifelike baitfish presentation with the proven effectiveness of Powerbait's scent & flavor formula to create a versatile and highly effective bait. Perfect for salt and freshwater, the Berkley Powerbait Swim Shad is built with an internal holographic foiling that gives it a realistic, bright presence in the water. Finished with 3D eyes, the Berkley Powerbait Swim Shad will take the slack out of your line whether you're hunting down big bass, panfish, or pike.
| | | |
| --- | --- | --- |
| Length | Weight | Quantity |
| 2" | 1/8oz | 5 |
| 3" | 1/4oz | 5 |
| 4" | 7/16oz | 3 |
| 5" | 5/8oz | 3 |
| 6" | 7/8oz | 3 |
10 Colors
More From Berkley Swimbaits
Customer Reviews
Comments: Best small soft swimbait out there. Love the shad color. Went up to maine for a week and used these. At first I was using stick baits but kept catching dinks. Switched to these swimbaits and wow I caught so many bass from 1.5-4lbs that I lost count. Definetly try these out. They are fantastic
From: Danny: New Hartford, CT 11/28/15

Comments: In my opinion, best looking 2 inch shad imitating swimbaits out there. (Shad color) The only problem with the small ones is that after 2-3 fish the jighead gets ripped out from the soft plastic body. Cheap in price and durability. I throw these out for crappie and perch. Occasionally some bass'll hit this. Slowly with minor twitches should do the job. Overall 5/10.
From: Matt: NC 7/9/15

Comments: This are decent swimbaits. They catch fish, not the best out there but they get the job done. My only issue and recommendation is do not take them out of the package they come in. When u put them in a box and let them sit, the tails curl and they are ruined.
From: Jake: DE 12/31/14

Comments: Slow day fishing, nothing seems to be hitting. My friend offers me one of his Berkley Powerbait Swim Shad, white with red eyes. Things went crazy with numerous hits from all size of bass, ranging from 3-5 lbs. Moves very well in the water with very sharp hooks. I've hooked myself on a couple of occasions since fishing with them. If I were king for the day, I'd try to make a weedless model. Because of their sharp hooks, they will get snagged on limbs and branches if you're not careful, but otherwise an excellent swim bait to toss in any water.
From: Bobby: Huntsville, AL 8/11/14

Comments: My son and I use the 4,5,and 6 inch baits in the Shad and the Silver Mullet colors and we catch snook and tarpon and the occasional Goliath Grouper on them they work well and with a bit of super glue every now and then we are able to catch multiple fish on each bait
From: Anthony: Charlotte, FL
Comments: To be honest I really don't advise these, mine didnt swim well and had to be dragged very quickly to get even minimal movement. Also hooks were not sharp and rusted after a few months.
From: John: Buffalo, NY