Berkley Trilene Professional Grade Tracer Braid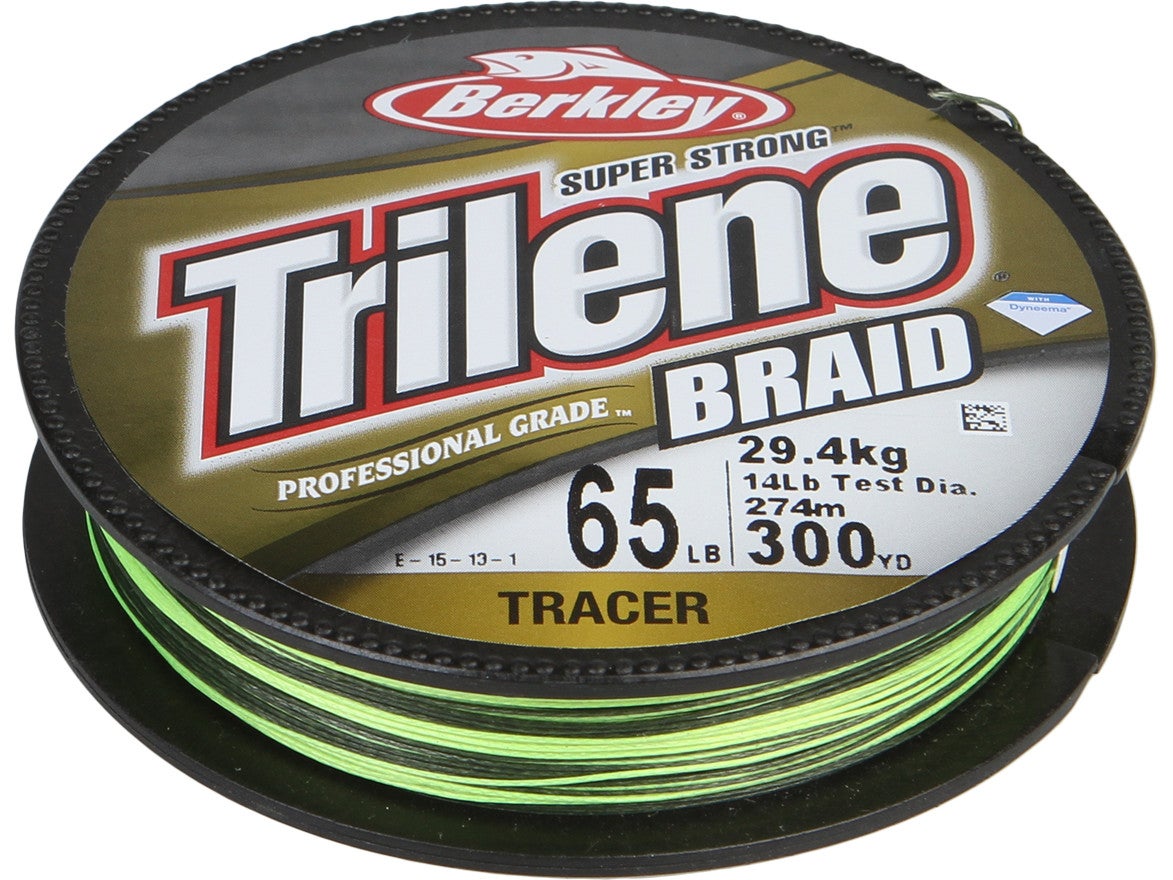 Featuring alternating hi-vis and lo-vis coloring that provides a point of reference to easily detect line movement, Berkley Trilene Professional Grade Tracer Braid is tournament-level braid worthy of the Trilene name. The strongest braid Berkley has ever created, it features an advanced 8-carrier, Dyneema fiber, radial braid construction. This optimal blend of pick count and 8-carriers creates a weave that is ultra round, smooth and quiet. Offering longer casting, its slides through guides with no "buzz" and features a special coating that holds color longer and greatly contributes to its quieter, smoother surface. The 2.5-ft hi-vis and 2.5-ft low-vis coloring also allows you to measure your amount of line - every hi-vis pass is approximately 5-ft. Designed for Berkley's top pro's on tour, Berkley Trilene Professional Grade Tracer Braid is perfect for the many bass fishing applications where watching your line is necessary for detecting bites.
-Unique tracer coloration
-Special coating technology holds color longer
-8-Carrier Radial Braid Construction
-Highest grade Dyneema fibers
-Ultra round
-Strongest Berkley Braid Ever
-Smoother, quieter surface
-Casts further
"The strength and handling of this line is unmatched... The construction of the line creates a braid that is the strongest I've ever fished." - Brandon Palaniuk, Elite Series pro
"... this brand is the best I've used. Handles and casts great!" - Davy Hite, Elite Series pro
Place Your Order
More From Berkley Fishing Line
Customer Reviews
No customer reviews have been added yet! Be the first to write something about this product.