Big Bite Baits Buzzing Warmouth 4pk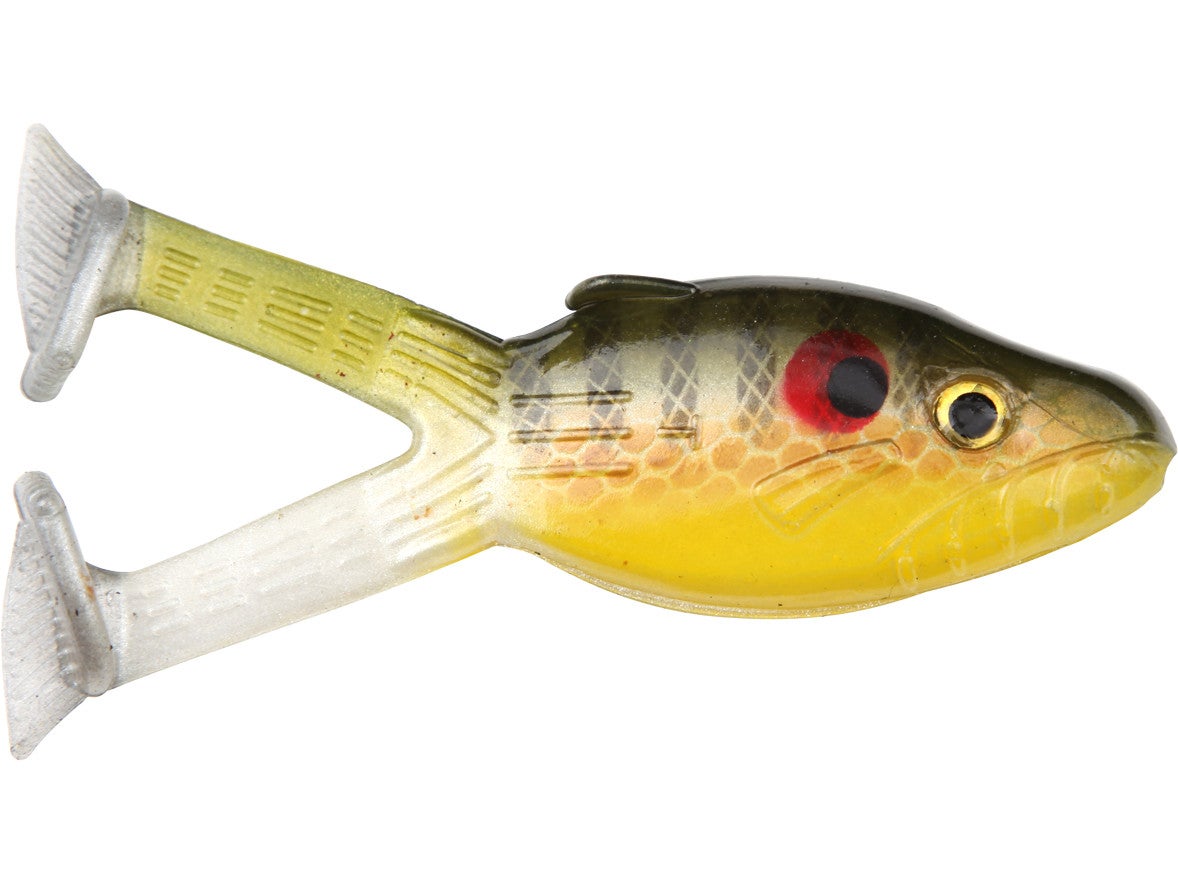 Building off of the success of Big Bite Baits' Warmouth, the new Buzzing Warmouth is 25% heavier and features new buzzing legs. The kicking leg creates a unique action and more noise, making it a true fish magnet. Now with a larger head and redesigned eye cavity, the Big Bite Bait Buzzing Warmouth easily handles screw-in style hooks as well. Rig it on the flat side and buzz the Big Bite Bait Buzzing Warmouth across the surface for explosive blow ups.
7 Colors
Customer Reviews
Comments: I am not a fan of big bite baits. For you guys who fish their lures here is the review. Rig on a 5/0 gamagatzu ewg hook. Rig on the SIDES. Put on a screwlock sinker and your Florida rig rig is complete. Use a Dean Rojas frogging rod and 80lbs braid
From: Ethan: Ontario, Canada
Comments: Stanley double take hook fits perfectly in this bait.

From: Cory: N.Y.

Comments: Can't wait to try these. Rig it sideways fishing on top of the beds. Re: Cullen, yes it has a hook slot in the belly

From: Keng: WI

Comments: can anyone tell me if these have a hook slot in the belly like the normal warmouths? I want to rig them vertical with a weighted hook. Thanks.

From: Cullen: Ashburn, VA

Comments: 3/0 EWG is perfect

Comments: Wouldn't you want a weighted hook like a frog hook?

From: Nick: GA

Comments: since it is only 4 inches I would throw it on like a 3/0 regarding hook mabey a 4/0 hook good luck fishing these baits are great.

From: Ian: Prescott, Ontario, Canada

Comments: 3-4/0 EWG

From: Dudley
Comments: 5/0 gamakatsu

Comments: Can some one recommend the right hook for these?

From: Nick: GA