Big Bite Baits Big Craw 5pk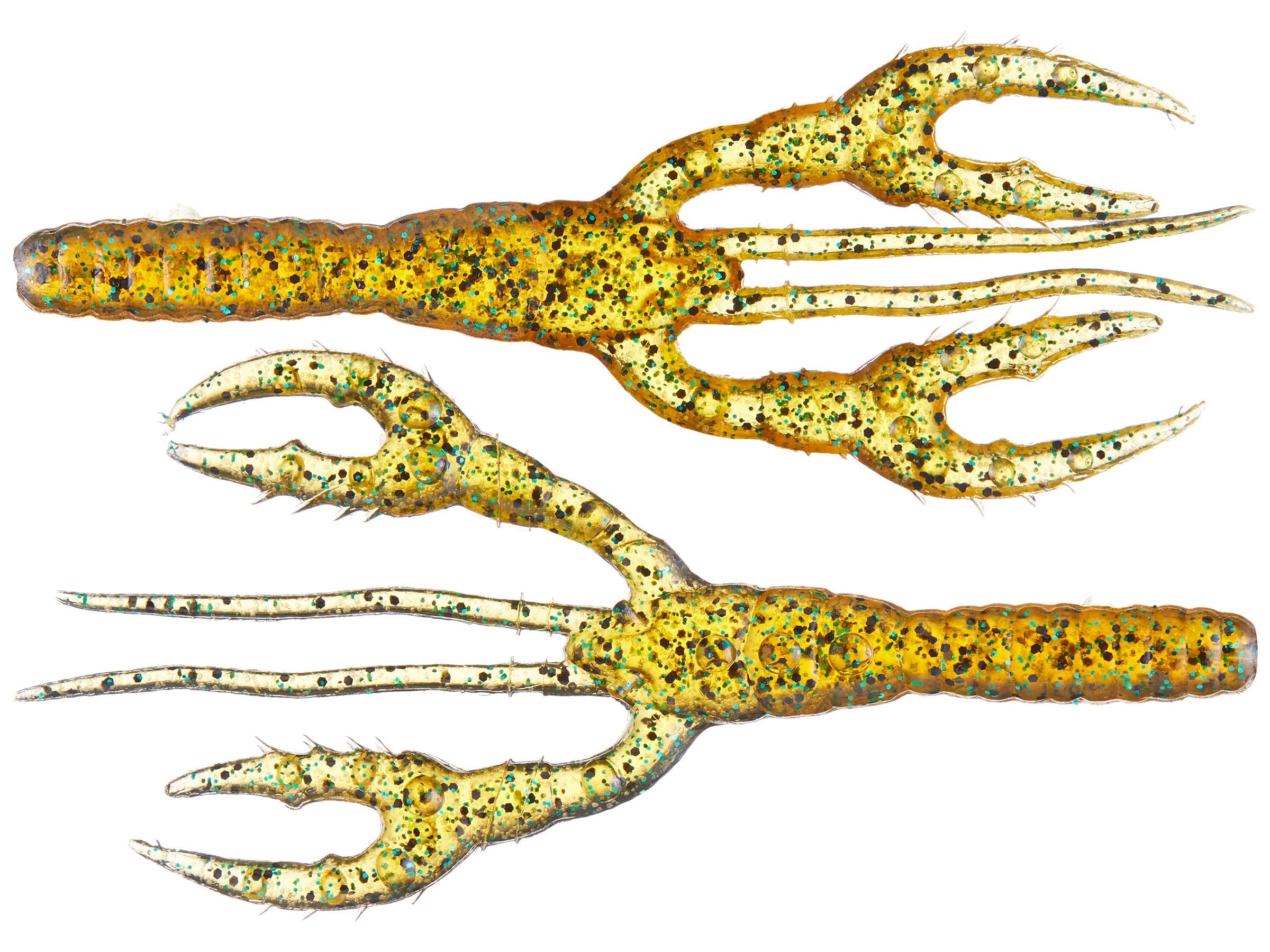 Built with large, flailing claws, the Big Bite Baits Big Craw offers anglers a highly effective alternative to standard swimming craws. Infused with Big Bite Baits' tasty Bite Juice, the Big Bite Baits Big Craw delivers a lifelike crawfish imitation that is slightly larger than most craw-style baits. A top-notch choice for Texas-rigging, the Big Bite Baits Big Craw has a subtle action that works even when fishing conditions are tough. Offered in a number of proven-colors, the Big Bite Baits Big Craw is a threat to bass any time it's in the water.
4 Colors
More From Big Bite Baits Craws
Customer Reviews
Comments: Caught a few 3 pounders today on the junebug color with a 3/0 work hook. I caught 3 before I needed a new one however the last one I actually flipped it over and rehooked it. I got one of each color, because they were on sale for 99 cents a pack, and don't see how you can go wrong for that price. I will say, I was a little sceptical because the back of the bait has no texture and has sharp edges. However I think this is a great bait if you can get them that cheap.
From: Jake: Florida 1/7/17
Comments: i think it is a awesome bait for the price. you can catch about 3-6 fish on each one. i used them as trailers or just use a hook with them. if i have to rank these i would give them 7 out of 10.
From: Nolan: IA 10/1/14