Big Bite Baits Craw Worm 10pk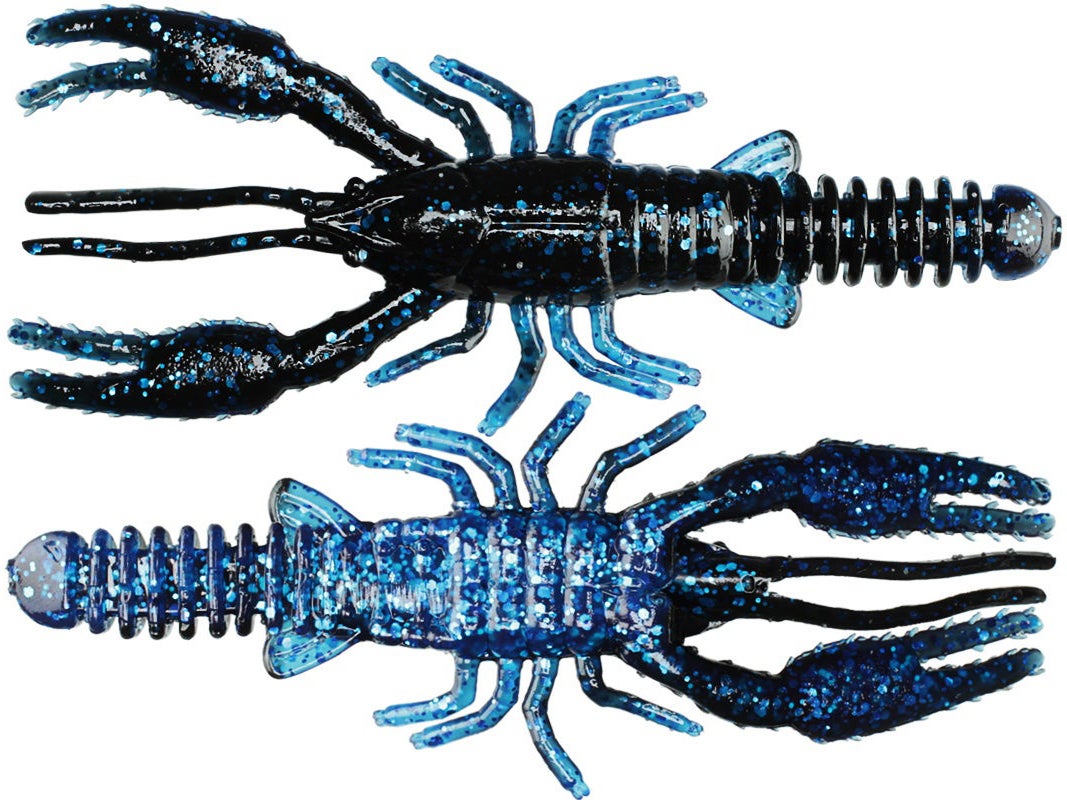 Delivering a lively crustacean imitation that bass just can't resist, the Big Bite Baits Craw Worm features lifelike appendages and claws that come to life as soon as they hit the water. Designed with an elongated, slender profile, the Big Bite Baits Craw Worm is perfect for Texas-rigs, Carolina-rigs, jig trailers, and even has enough body for lighter flipping applications.
Fortified with Big Bite Baits always-effective Bug Juice as well, the Big Bite Baits Craw Worm incorporates ribbing along the tail section, which works to move water and helps it slow down its fall. Offered in a number of bass catchin' colors, the Big Bite Baits Craw Worm offers a lively action with the versatility to make it one of your go-to baits.
| | |
| --- | --- |
| Length | Quantity |
| 3" | 10 |
| 4" | 10 |
8 Colors
More From Big Bite Soft Baits
Customer Reviews
Comments: These are awesome. I used a 1/0 worm hook & 1/4 tungsten sinker & rigged it weedless & caught more fish then my buddy using a netbait craw which mine set up was a smaller profile but they catch fish!
4/16/16

Comments: Excellent early season soft plastic before the bass want to chase fast moving baits. I rig it with 1/8oz weighted offset hook with 1/2 oz tungsten bullet weight. It stays glued to the bottom & has a hollow body so it feels right. Bass eat em up!
From: Kyle: Mt. Airy, MD 1/26/16

Comments: I finally got around to using these today. After being skunked for mor than 4 hours using hard baits & other plastics I turned to the craw worm. It didn't disappoint. I caught 4 quality bass in 30 mins in ONE craw. Great durability, great action & the color selection is amazing. Has a hollow body for rattles & maybe a cotton ball soaked with spike it or JJs. All I did was Texas rig it on a 3/0 Trokar hook & it was money! Good job Big Bite Baits!
From: Justin: Newark, NY 11/9/15
Comments: I used to order this exact same lure when it was a Lake Fork Tackle design then it was discontinued. What a heartbreaker. Sure was tickled to see BigBiteBaits once again producing them. IMO one of the most realistic craw imitations on the market. The bass love'em.
From: CoBo: ND 7/19/15

Comments: Outstanding early season bait when water is cold and clear. Found best results on a drop shot with a short tag fished on hard bottom areas. Put 30+ bass in my boat while other boats struggled to limit. Having a 3in option is a huge advantage. The 4in make solid shaky head baits too.
From: Trill: WI 5/5/15

Comments: Found these on sale locally and figured why not. First trip out I T rigged one up and proceeded to catch a mess of fish on them. I use the 4" and pinch them off right behind the tail very natural looking bait for clear water and picky bass.
From: Jerry: TX 9/7/14

Comments: 3" is a killer drop shot or shaky head bait for those tough bite days. 4" looks good, but I have not used it much yet.
From: Brad: NY 7/12/14