Big Bite Baits Dean Rojas - Cane Thumper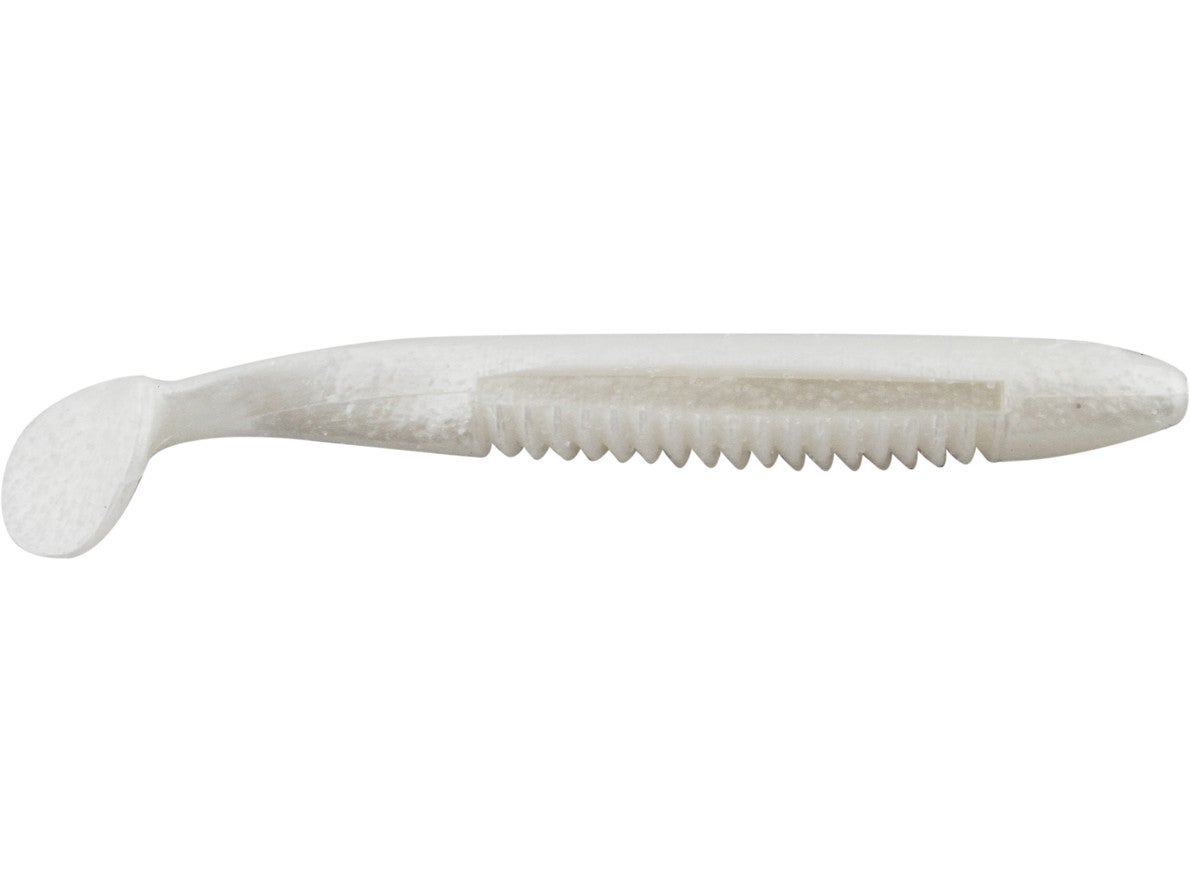 Featuring the same great profile and body shape of the other Rojas signature shapes, the Big Bite Cane Thumper features a detailed head with large ribs on the bottom, as well as, hook pockets on the top, bottom and sides. Bassmaster Elite Series pro, Dean Rojas spent the better part of a year working with Big Bite Baits to get the Cane Thumper just right. Its paddle tail and soft plastic formulation allow you to work it slow or fast depending on what the conditions dictate, and its hook pockets mean the hook has very little plastic to penetrate on hook sets. Available in a variety of colors, the Big Bite Bait Cane Thumper is a great choice on a weighted or non-weighted swimbait hook, Texas-rigged, or as a swim jig trailer.
| | |
| --- | --- |
| Length | Quantity |
| 5" | 7 |
| 4.25" | 7 |
| 3.5" | 8 |
20 Colors
More From Big Bite Baits Swimbaits
Customer Reviews
Comments: Use this almost every where I go, it just catches fish. I've fished it in clear water on the main lake and stained creek water, weed less over lily pads or through thick grass. 10/10 for big bait bites
From: Colby: Houston, TX 5/31/16

Comments: Also noted a lack of durability but found that if I hook it through the sides I can add like to the bait. great for skipping under docks as well as over grass.
From: Wayne: TX 5/23/16

Comments: For starters this baits get a lot of bites. I've got them rigged on the back of a Z Man Custom Chatterbait and the fish can't resist em. The durability is surely lacking though. Lucky to get three bites out of them. All and all I can't argue with the amount of fish they catch so I can live with it.
From: Kevin: NC 6/15/15

Comments: I use this bait in 5" version on a heavy 5/0 hook (super line EWG), and buzzing it on top of heavy vegetation... BOOOOMMM!! BIG ONE! When I go fishing in heavy covered waters early and late summer, these baits are in first place in my bag, just near the GAMBLER cane toads !!!
From: Fab: France 10/10/14

Comments: I actually bought the baits and some of them had bent up tails so I boiled the baits and softened them up. Took them out the next morning on the a-rig and caught several nice spotted bass in 49 degree water. Not sure whether the boiling of the baits helped the action, but it obviously didn't hurt haha maybe give boiling the baits a try. Great bait!

From: Philip: Birmingham, AL

Comments: Incredible bait! My go-to bait when nothing else seems to bite, which is especially important here on the Mississippi when the flood waters have a negative effect on the fishing. And when the fish ARE biting, I get a bite (if not a fish) every other cast!

From: Chris: WI

Comments: I killed spotted bass up in alabama on these and i kill largemouth on em they cant stand em so they gotta eat them!!!!

From: Robbie: FL

Comments: This bait has caught me 11 bass over 7lbs great job big bite baits!

From: Cody: Florida, USA

Comments: Its a little smaller than the havoc- grss pig. its got better action in my opinion. id choose this over the grass pig everytime.

Comments: Good bait. Lousy durability. 1 hookset and it's done. Not a big fan of the large slot on top either. Makes it hard to Texpose.

From: Ken: IL, USA

Comments: Rigged with a scrounger head it can't be beat. GREAT swimming action that big fish can't resist!!! I have several bags on the front deck of my boat at all times.

From: Jeff: Harrisonburg, VA

Comments: Great bait. Have had tons of success in ponds.

From: Reed: Texas, USA

Comments: This bait will keep your rod bent! It has been a hot pre-spawn bait.

From: Eddy: Texas, USA