Big Bite Baits Double Tail Skirted Grub 10pk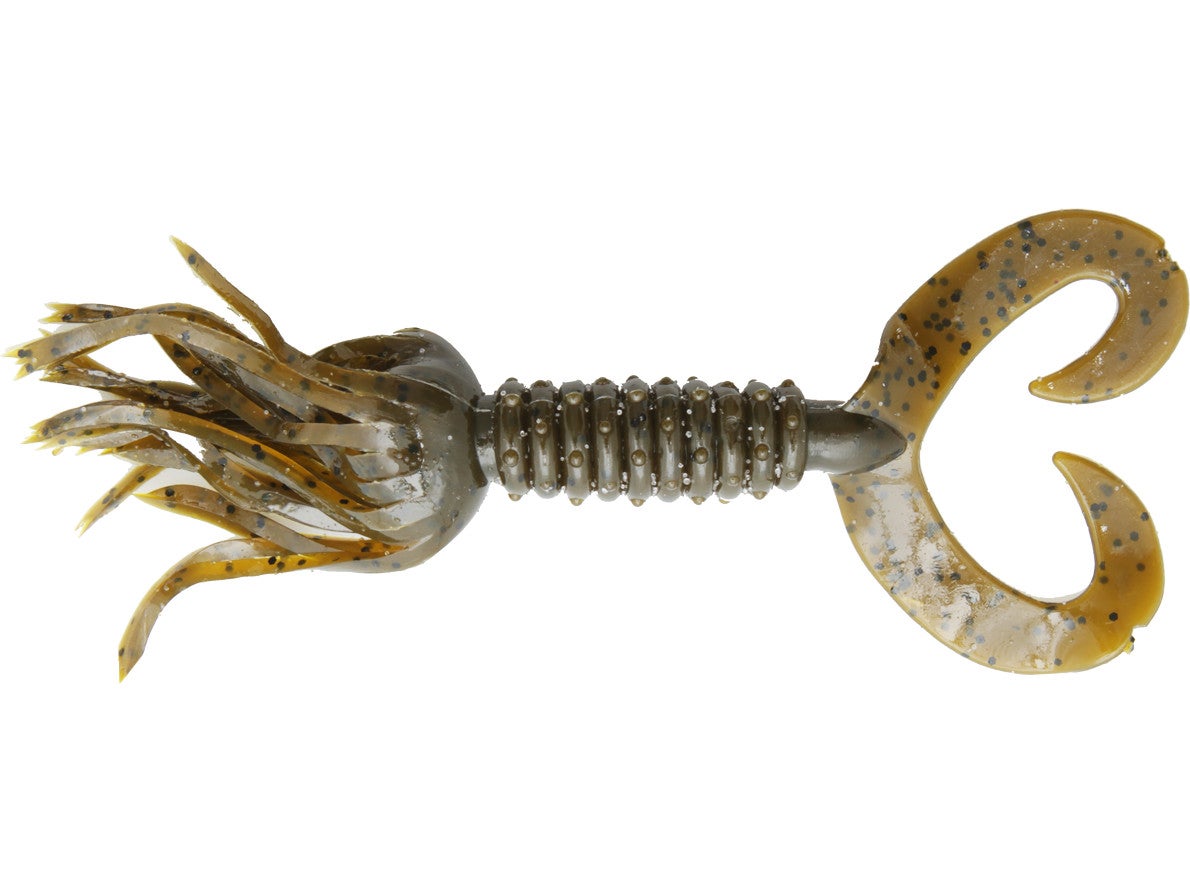 The double tail grub is an effective bait year around pretty much anywhere in the country, combine it with a soft plastic skirt at the head, and you have a killer combination that bass have trouble resisting. The Big Bite Bait Double Tail Skirted Grub combines the best of both worlds, offering a bigger profile and additional action over your standard double tail grubs. Rig it on a weedless jighead or Texas-rig, and drag it or pitch it to shallow cover, it is also a great choice on a heavy football jig and fished deep. Available in several killer colors, the Big Bite Bait Double Tail Skirted Grub is extremely versatile.
8 Colors
More From Big Bite Baits Grubs
Customer Reviews
Comments: Skirted grubs are the only soft bait I use. If I want to catch bass at anytime of the day. Morning, noon or evening fishing, anytime I put a skirted double tail or single tail grub on I'm pulling in 1lb bass to 5lb bass. They snatch it up like its candy to them.
From: Rob: Liberty, ME 2/27/16

Comments: These baits work! These are my second to go bait. I just have a big problem with the hook up ratio, but I always gets hits off of them.

From: Anthony: CA

Comments: Great Bait with out spending the $6-$7 for Garys or Chompers. Its Exactly the same thing with a slightly bigger body. GREAT BAIT!

From: USA
Comments: took these out fishing today and these are AWSOME got four 3-4 ponders

From: Tyler: Ft. Worth, TX