Big Bite Baits Jeff Kriet - Shaking Squirrel Worm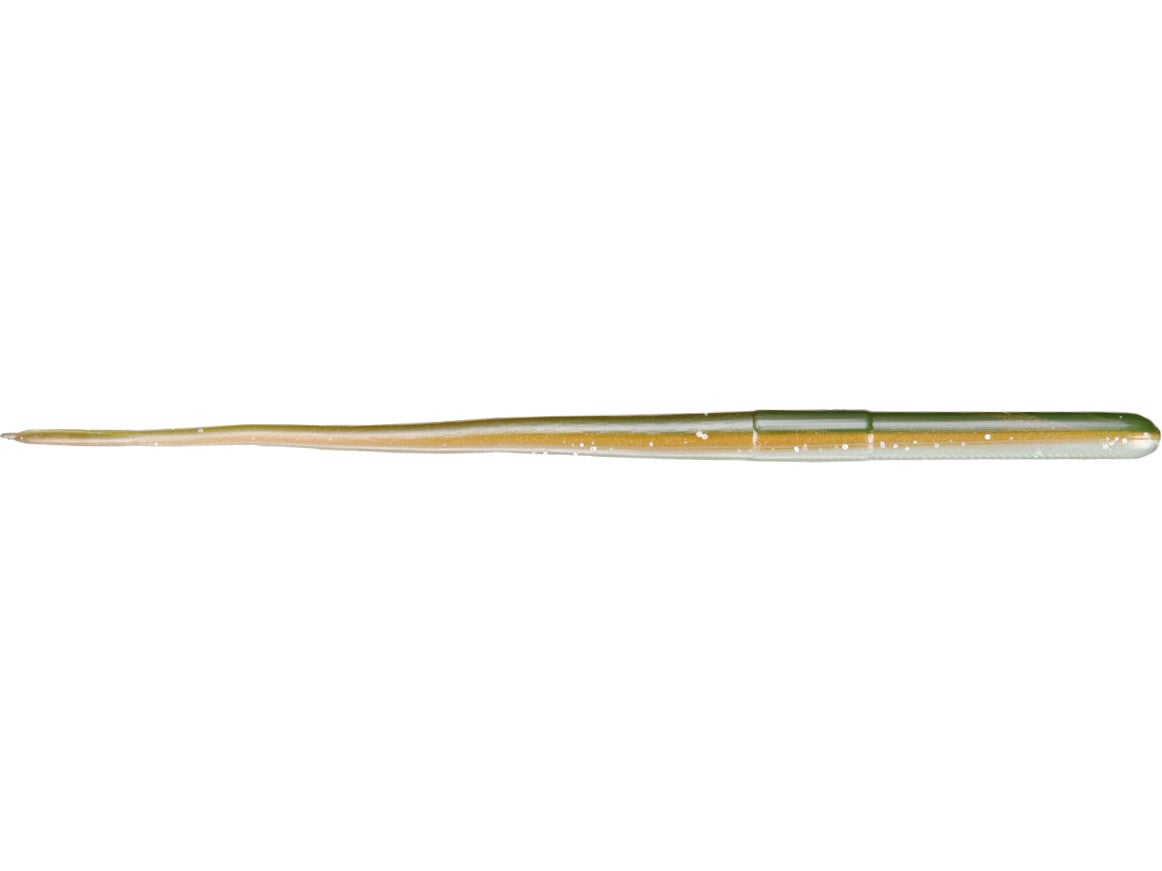 Designed with the help of Bassmaster Elite Series veteran pro, Jeff Kreit, the Big Bite Baits Jeff Kriet Shaking Squirrel is part of Kreit's signature series of baits. Manufactured out of a softer plastic formula than the other Squirrel Tail baits, it's special soft plastic formulation along with its slender shape provide it with maximum movement and action in the water. Originally designed as a drop shot bait, Kriet has found it also works extremely well for a host of other finesse presentations. Available in two sizes, the Big Bite Baits Jeff Kriet Shaking Squirrel comes in a variety of Big Bite's top fish catching colors.
| | |
| --- | --- |
| Length | Quantity |
| 4.5" | 12 |
| 6" | 10 |
11 Colors
More From Big Bite Baits Worms
Customer Reviews
Comments: I read an article somewhere about trying these on shakey head. Yes, they are thin, but they WORK! Fishing the Bold gill color around docks has been ticket for me. I use robo's on DS, but these on shakey. God bless and tight lines !
From: Mike: Cumming, GA 9/6/16

Comments: These worms certainly are something special. If I am not throwing a Roboworm of some kind on a drop shot, these are what I throw. Sure, they have greater durability than the straight tail Robos, the fat Roboworms have an equivolent durability. The colors on the shakig squirrel line are not as pronounced as any Roboworm, but they can still be very effective. I personally like the Sunrise and bold gill chartreuse the best, and neither of those colors are offered by Roboworm. If they were, honestly, I would probably not throw these at all and stick with my Robos.
From: Matty: KY 7/20/14

Comments: I bought a pack of these to see how they stacked up against Robo. The color I bought was Bold Gil, since bold bluegil Roboworms have always produced for me. The quality of design is very nice, but the color is extremely inconsistant. Some of them have bright green on the bottom(very nice) and others seem to have been contaminated and are almost black. That being said, I will probably make use of the ones that have green like in the picture here at TW.com, and toss the rest.
From: Mike: Huntington Beach, CA 4/16/14
Comments: These are a bit thin for a Shakey head but you can't beat them on a drop shot
From: Tom: TX
Comments: These are great worms! The main reason I prefer these over Roboworms is the durability. Great action in the water also.

From: David: Bowling Green, KY

Comments: Like a cross between a RI Flirt and Robo
From: JCrane: AL

Comments: WOW. Bold gill chart.

From: Connor: AR
Comments: this is a good worm, but i still dont believe that anything is better than a roboworm for a finesse worm.

From: Bryce: Orange County, CA

Comments: This worm is the perfect shaky head worm. love it on the gamakatsu alien head stand up jig head. good colors( i keep colors simple, grn pump. mostly) great action, good durability. caught a possible state record smallmouth on it. (not official)

From: Scott: Maine

Comments: I agree with John of Bossier City that it's pretty much a Roboworm. BUT, First, I am a HUGE fan of roboworm, i fish almost everything in their line-up. So, second, it'd take a lot for me to like a roboworm "copy" but it isn't...U have to give Jeff Kriet credit because it's not real easy to put much variation or "innnovation" on a true straight shakin' worm, but he has on TWO worms. His squirrel tail worm w/ the floating tail is phenomonal. And this is virtually identical to the roboworm except for 3 subtle (yet key IMO) things- 1. Different color options from roboworm; 2. the bottom side has a subtle "ribbed" or texturned bottom for a little more water movement, and 3. The best different...the tail tapers down to a very FLAT point so it's almost as thin as tape @ the end...i believe this helps it shake really well and like it a lot. I won't say this makes is better than roboworms but they are a bit cheaper...extremely similiar tho. I do suggest trying a bag or three though.

Comments: i think jeff did a real good job designing this worm. It works really good on a shakey head, the biggest fish ive caught off it was a 4 pounder, it is a darn good bait, stands up real nice and has great action, fish cant resist, and i also have noticed bluegill like these baits alot haha.

From: Jared: KY

Comments: Great Bait, the 4.5 size is great when bass wont a smaller bait, the green pump. chart. tail is my go to when it gets tough

From: Sam: Crestview, FL

Comments: Really like this worm but it's basically a Roboworm... I like the Roboworm better.

From: John: Bossier, LA