Big Bite Baits Russ Lane - YoDaddy 8pk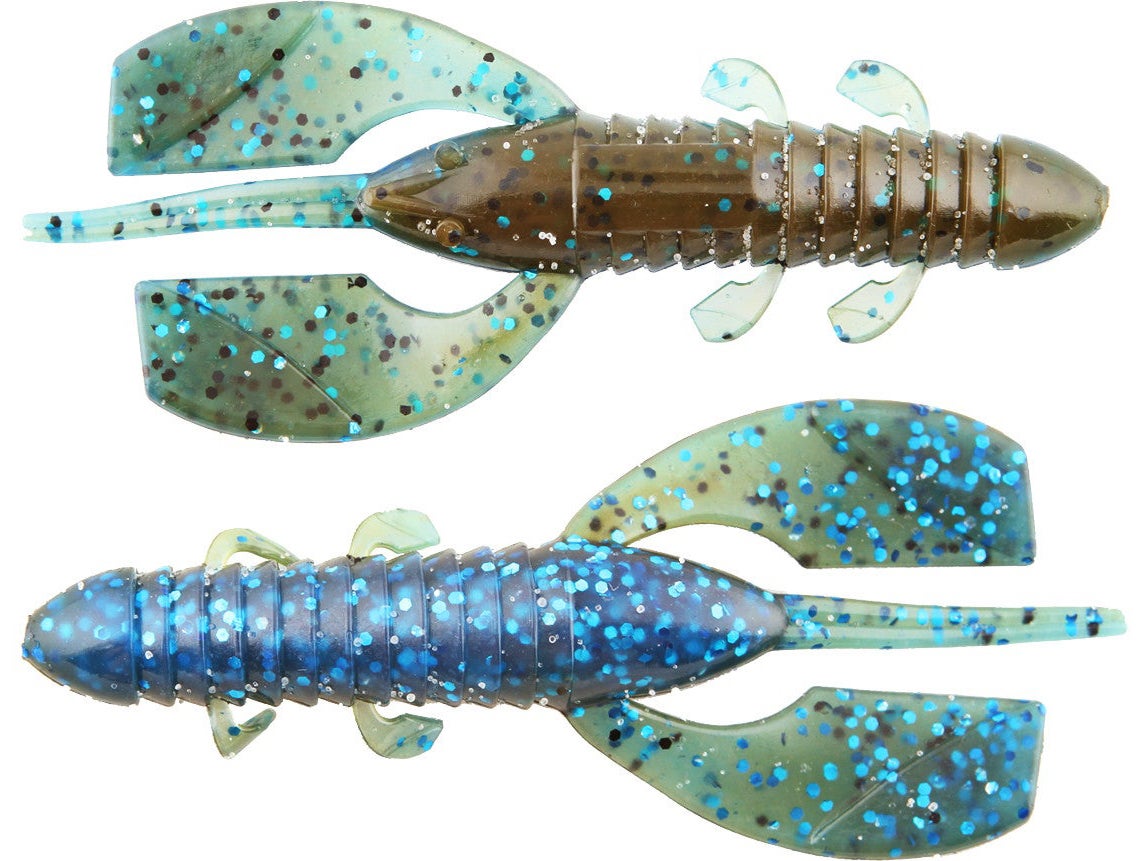 Designed by Bassmaster Elite Series veteran pro, Russ Lane, the Big Bite Baits YoDaddy is part of his new signatures series of baits. There were a couple of key features he wanted to incorporate into the bait. For one, he wanted a bait that could be flipped and fished in heavy cover, but would give anglers a higher hooking percentage.
Built around a 5/0 straight shank Gamakatsu heavy flipping hook, Lane took into consideration how the YoDaddy would sit on the hook and how the hook point would come out of the bait to maximize hook penetration and raise your odds of getting bass out of heavy cover. He also wanted a bait that produced a lot of action with minimal movement.
Big Bite and Russ ended up squaring off the ends of the claws to make it easier to get them flapping and the legs move with the slightest rod movement. Available in several proven color combinations, the Big Bite Baits YoDaddy is a multi-purpose bait that also works great as a trailer on a swim jig or football jig.
| | |
| --- | --- |
| Length | Quantity |
| 3-1/4" | 8 |
11 Colors
More From Big Bite Baits Craws
Customer Reviews
Comments: Great bait, BUT, if used as a jig trailer, and your skirt is long enough to touch the legs, it will kill all the leg action on the fall. But that is where the drawbacks stop. Despite the absence of any air pockets in the flaps, it will stand a 3/8oz. FB jig straight up, and the slightest of rod movement sends the flaps to flappin'. I use as part of my finesse jig set up. I trim my skirts shorter, and cut about 1" to 1-1/4" off the body of the YoDaddy. Have not tried this bait T-rigged, but love this bait as a finesse trailer.
From: Mike: Las Vegas, NV 1/12/14

Comments: Go to football jig trailer for me. Great Flippin bait, 5/0 flippin hook and 1/4oz tungsten weight great for flipping Pencil Reeds on Lake Mille Lacs and pulling hawg smallies and cashing checks in tournaments.
Bait won me 15,000 this season.

From: Richard: Saint Francis, MN

Comments: One of my favorite baits to flip with it has good action, very durable, Catches lots of fish, and wins me money. Great bait

From: Michael: Gunterville,Al

Comments: This is one of my favorite baits for punching vegetation. Very durable, and stays on the hook extremely well.

From: Brent: LA

Comments: This bait will give you a lot of hits love this bait good action

From: Erick: TX

Comments: These baits are great. They really hold up well when flipping. Good job big bite baits

From: Michael: Albany, GA