Big Bite Baits Swimming Craw 6pk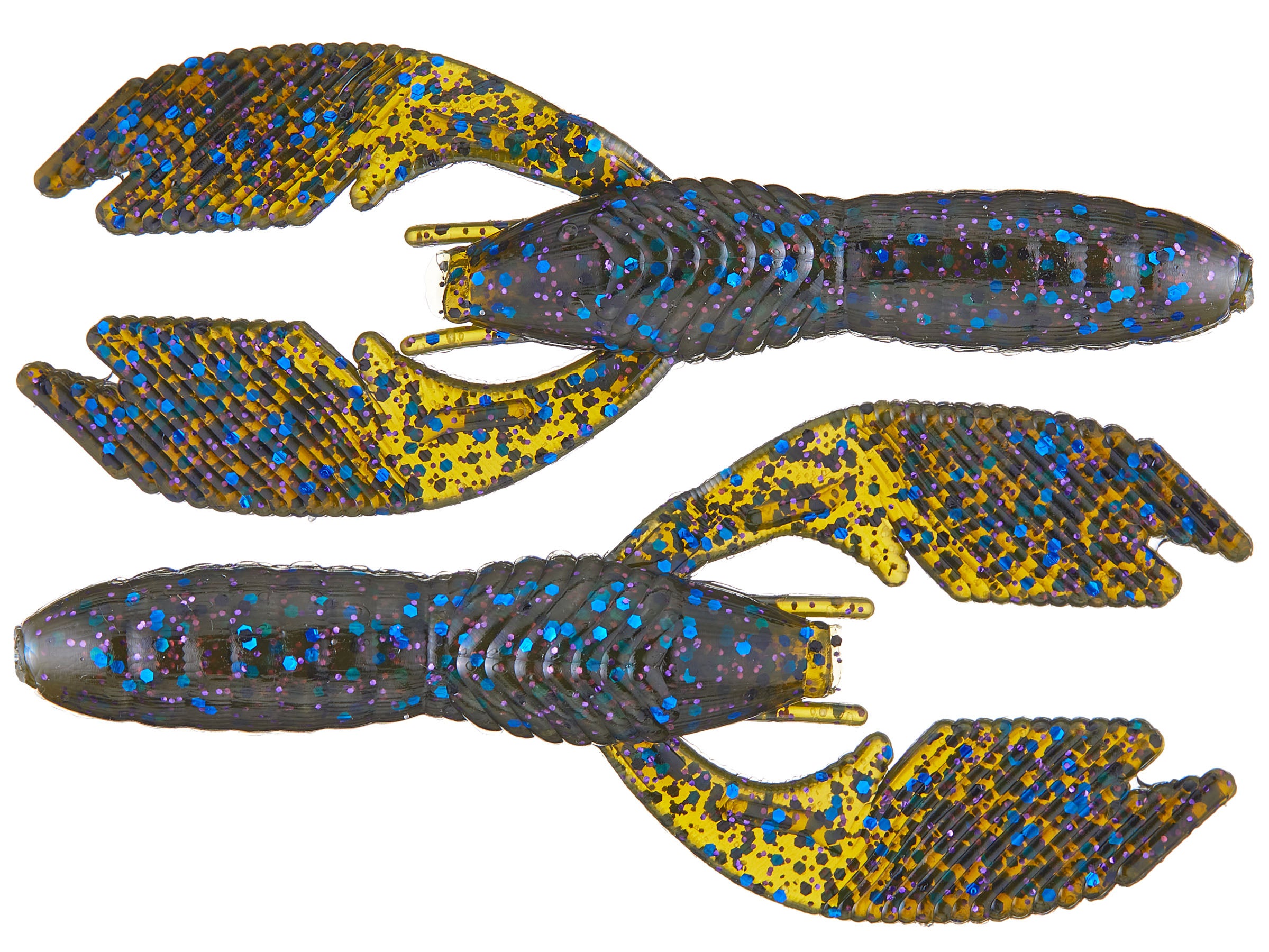 Incredibly lifelike and versatile, the Big Bite Baits Swimming Craw will get the job done. When flipped or pitched, the claws of the Swimming Craw undulate and flutter on the fall, adding attraction and slowing its descent. The Swimming Craw also features a uniquely designed solid, tail end, which offers a little more "meat" for rigging your favorite hook or jig. Also equipped with a hollow head, the Swimming Craw's head cavity can accommodate a large rattle or can be used as a reservoir for scent. Available in several colors, the Big Bite Baits Swimming Craw's flailing claws produce plenty of water displacement and will certainly gain any bass' attention.
16 Colors
More From Big Bite Baits Craws
Customer Reviews
Comments: These things are not high quality but you definitely get your moneys worth. They are great for flippin and pitchin
From: Hunter: Broken Arrow ,OK 12/11/16
Comments: Good craw, but the arms are consistent in thickness which results in lack of big motions & rather small vibrations. The arms do get ripped off quite easily as well which can be problematic due to the small count of craws at 6.
From: Ben: McKinney, TX 5/13/16

Comments: The swimming craw really excels as a jig trailer. Excellent action on the fall & when swimming through cover. Almost identical in design to the Netbait Paca Craw, the Swimming Craw differs in that the tail section is a complete solid plastic pour, with only the head being hollow; whereas the Paca Craw is completely hollow. The added plastic is a benefit for rigging in that it helps retain the plastic on the hook, thus increasing it's longevity. In my experience, the Paca Craws, because of their completely hollow bodies, have a tendency to slide down hook/jig shanks. Smaller size, as compared to the Paca Craw, also means you don't get the bait helicoptering like the Paca Craw does. These really are my go to trailers for almost any situation.
From: Phil: St. Cloud, MN 10/15/15

Comments: these baits are awesome. I use prime rib and black and blue for jig trailers or texas rig. Caught several nice ones on these.
From: Logan: TX 8/24/15

Comments: These baits are designed to act just like the Netbait Paca Craws. The action, however is not nearly as good. The claws shake rapidly, almost like they are vibrating. They don't flap madly like Netbait Craws. My advice is to scrap these and get Netbait. They are the same price the Netbait has better action.
From: Micah: NY 8/30/14

Comments: Best trailer I have ever put on a flipping jig or football, the hole in the mouth and hollow top allows for bubbles to form and adds to its life like appearance, and it's cheap, I don't have to to around buying expensive trailer when this is the best
From: Chase: Spring, TX

Comments: Looks like they just ripped off the Netbait Paca Craw's design.

From: J: NV