Big Bite Baits Top Toad 4pk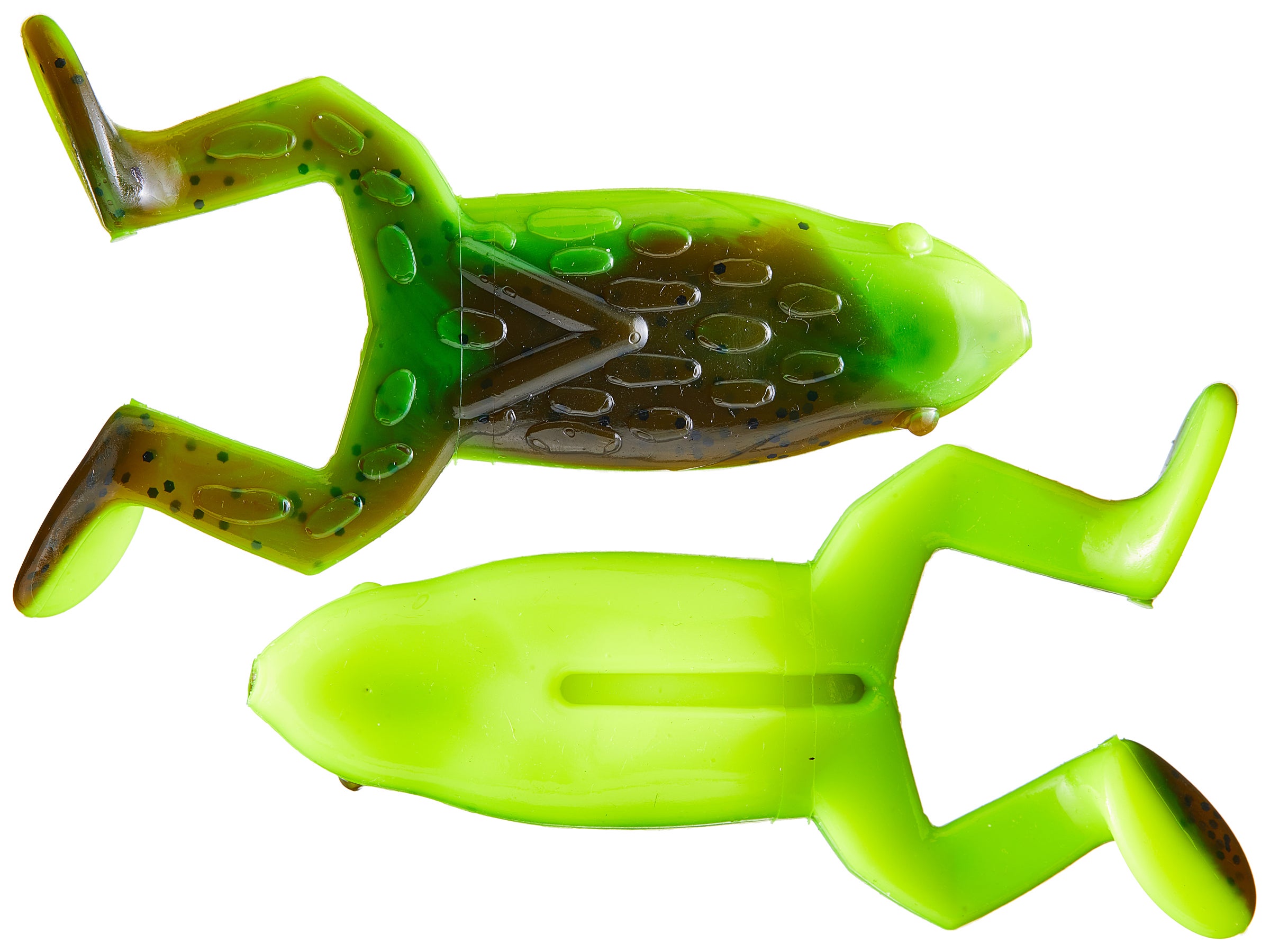 The Big Bite Baits Top Toad features a soft yet durable construction proven to stand up to the repeated abuse of hungry bass. Its anatomically accurate toad profile and specially designed legs that generate a killer buzzing action combine to call bass up from beneath thick vegetation. Available in a variety of colors, the Big Bite Baits Top Toad is also made in the USA.
8 Colors
More From Big Bite Baits Miscellaneous Soft Baits
Customer Reviews
Comments: @ sam, boil the back half of the bait for 30 seconds to soften the plastic a little.

From: Ezekiel: Pacific Beach, CA

Comments: TOAD KILLER BAIT! fished from East coast to the West coast! Hook up ratio is sweet! pair it with a 5/0 wide gap and your ready to put the hurt on them! flat out perfect profile, great price!

From: Rick: SoCal, CA

Comments: These baits get lots of strikes and cast like a bullet, and is very durable but the material is just too hard, cant get a good hook set. Hook up ratio is half that of a horny toad. I will stay with my horny toads till i find a hook setup that works better!!! One thing i do like about these baits is you can find floating versions of them, so you can pause a lot longer in those lilly pad pockets.

From: Sam: Crestview, FL