Big Hammer Buzz Hammer Head 1/2oz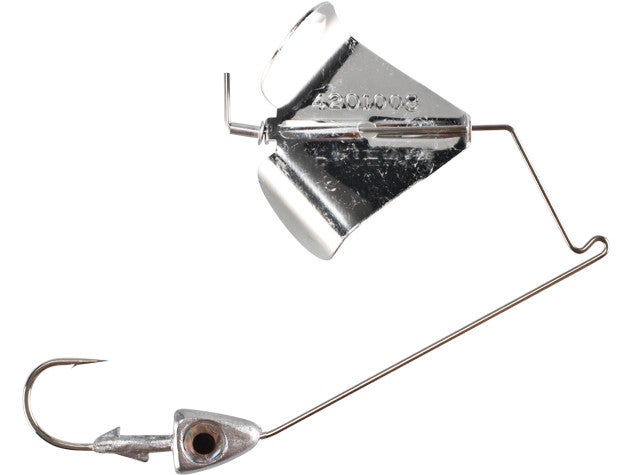 One of the most productive buzzbait heads available, the
Big Hammer Buzz Hammer 1/2 oz. Jig Head
is designed to provide a more realistic presentation than standard skirted buzzbaits. Made with premium components, including a durable single-prop and a 2/0 nickel-plated Mustad Ultra Point Hook, it was designed to fit the
3-inch Big Hammer Swimbait
, but also works with the
4-inch size
. Fishing the Buzz Hammer is the same as fishing a standard buzzbait for the most part, and it has been proven time-and-again to generate big bites. Available in a variety of colors, the Big Hammer Buzz Hammer is also easy to tune by simply bending the wire arm directly in front of the jig head.
4 Colors
More From Big Hammer Buzzbaits
Customer Reviews
Comments: Big J's update: crushed an 18 lb pike and several other big pike with this guy two days ago on Lake Vermilion in minnesota. Still want it with a longer hook though.
From: Big J: Houston, TX 9/11/14

Comments: I LOVE fishing buzzbaits however I hated this thing !! No matter what I did, I could not get this thing to run straight and true. I re-rigged the swimbait, and adjusted the blade. Ran it fast and slow rolled it...NOTHING worked. I hated it - sorry big hammer !

From: Pete: Cleveland, OH

Comments: These thing are awesome. However, the hook is way too short. Big Hammer pay attention! put a big hook on here! I want to run big swimbaits under this bad boy. Give me a 5/0 hook version and I will show you something special!

From: Big J: Houston, TX
Comments: Just received a few different colors of these and several different color swim bait bodies for them and all I have to say is AWESOME! Was out with my dad and he was throwing a standard skirted buzz bait and I was throwing the buzz hammer with a 3" bait fish body and I caught 2 for every one he caught.

From: Ed: Akron, OH