Bill Norman DD 22 HD Crankbaits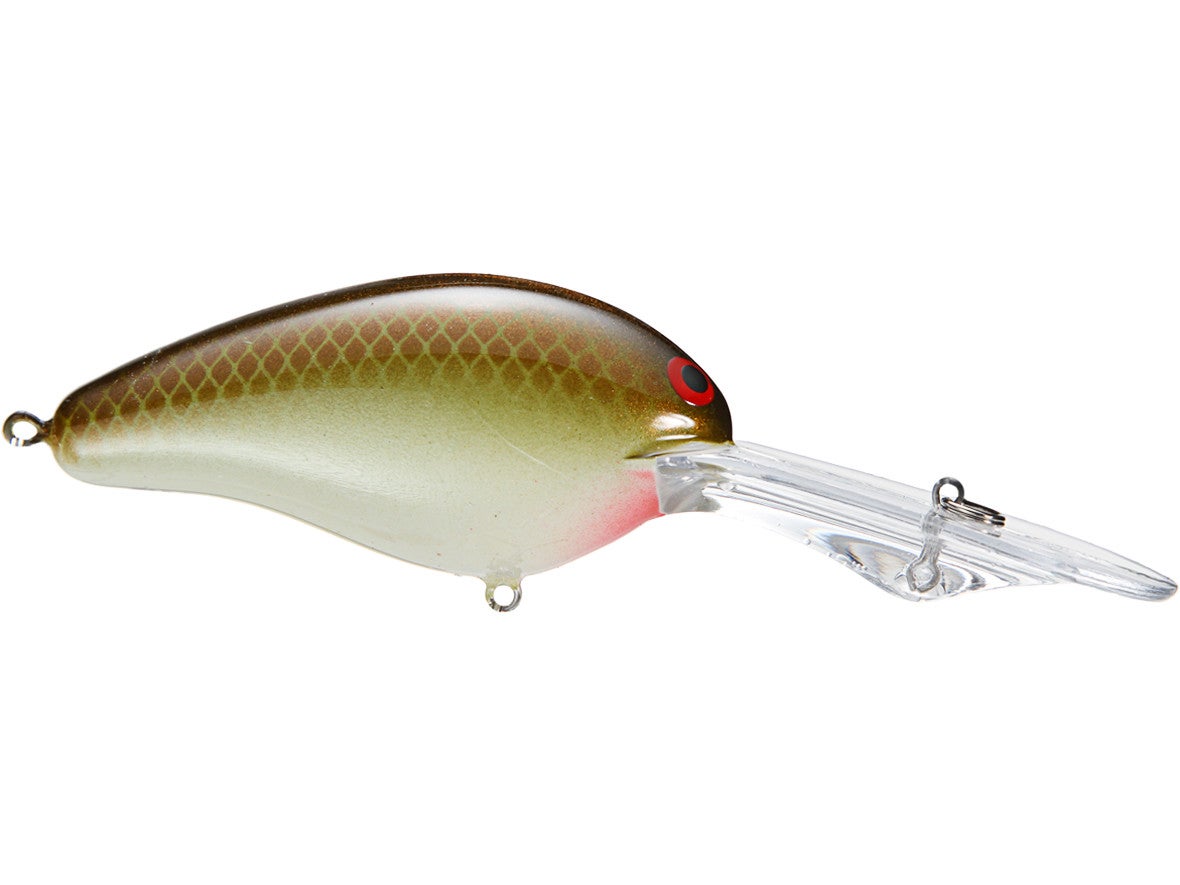 Building on the success of the original Bill Norman DD22, the Bill Norman DD22 HD (Heavy Diver) Crankbait replicates the same bass-catching action with a new, custom weighted design. The added weight produces jaw-dropping casting distances, while also reducing the "tumbling" or "helicopter effect" that sometimes occurs. Another benefit of the custom weighting is the ability to more quickly get down to an effective range, lengthening the time that your bait is in the strike zone and increasing its chances of getting bit. Once at the desired depth, the Bill Norman DD22 HD Crankbait presents bass with an enticing medium-wide wobble and a distinct pitch produced by two rattle chambers. Complete with incredible paint jobs and stunning finishes, the Bill Norman DD22 HD Crankbait gets down to untouched waters and attacks bass where they once thought it was safe.
| | | | | |
| --- | --- | --- | --- | --- |
| Bill Norman | Length | Weight | Depth | Hook |
| DD22 HD | 3" | 1oz | 11-17ft. | #2 |
16 Colors
More From Norman Deep Diving Crankbaits
Customer Reviews
Comments: As a long time lover of the DD22, I like this model a lot. I usually fish it on the Dobyns 805 as well, w/ 8-10 lb. fluoro except in the dirty stuff (wood) I'll go up to 17. No way it hits 22', no DD22 ever has, but it does 15'+ just fine. For me, it casts a bit better than the standard one, but I still love those as well. Hope they bust out a couple more colors soon!
From: Lead Farmer: OC, CA 9/1/14

Comments: In June 2013 I caught an 8.5 pound LM bass on Jordan Lake, NC with a custom painted DD 22 suspend 4. Starting to replace them with DD 22 HD's. I use 12 lb green flourocarbon on a 7 foot fiberglass rod.

From: Dan: Cary, NC USA

Comments: These 1oz DD 22s definitely hit 20 ft and beyond using a Dobyns 805 with 10lb Sufix castable flouro on a Lews BB1. With this combo I can cast the DD 22 HD a good 150 feet, sometimes even better with the wind at my back.

From: Dale: TX

Comments: whoever said that they run 22ft is a liar. still a good crank though

From: Pat: amarillo,tx

Comments: Started replacing my normal DD 22's with the HDs, They pull a little harder than the original and they do get down deeper faster, but I didn't notice too much difference as far as the "helicopter" casting. If you're pitching into the wind they still do it a little, but the added weight helps.

From: Kris: Fort Worth Tx, USA

Comments: Norman has done it again. Not really sure these baits run any deeper but they most definately cast further. First outing I boated a 7 and a 5. I wish they offered some of the new HD colors in standard DD22 baits.

From: RDB: ATX

Comments: I used 10lb flouro and these 1oz HDs(Falcon Flash)hit bottom at 22 ft, they are a great value at $5.49.

From: Steve: NJ