Black Angel Lures Flipping Combat Jigs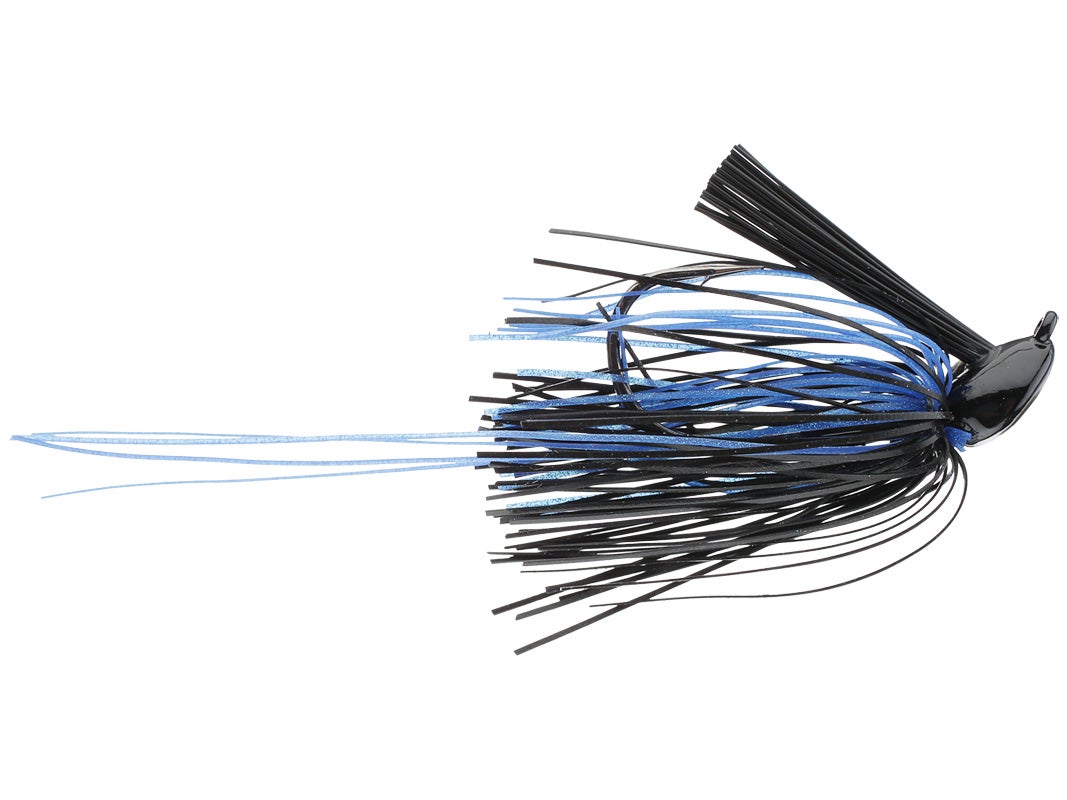 Take one look at the Black Angel Lures Flipping Jig and you will notice a uniquely different design. Black Angel Lure's Flipping Jig is designed to come through and over the thickest cover imaginable. The advantage of the hook design is when pulled, the jig will ride on the bottom of the head, eliminating roll overs that eventually led to hang ups.
Each Black Angel Lures Flipping Jig is hand tied using the best silicone skirting material available. Black Angel Lures Flipping Jigs come equipped with super sharp 6/0 Mustad Ultra Point hook, a stainless steel trailer keeper and a unique trailer enhancer that adds the appearance of antennae to any trailer.
5 Colors
More From Black Angel Jigs
Customer Reviews
Comments: I have been with this company from the beginning and their is no jigs better. The added skirt trailer, custom paints & heavy gaped are beyond compare. Love this company & Love this jigs.
From: Denver: Longview, TX 3/14/16

Comments: In a time wear so many products are mass produced & assembled in other countries it's hard to find a good product. These jigs are very well made with allot of care They hold up really good & all have a unique stile & looks that drive fish crazy Customer service is great too I use tack whrs when I can but Black Angles web sight has a few other products not carried here for now
From: Steve: OH 10/5/15

Comments: great product with unmatched customer service. The best products on the market. They are powder coated,clear coated and Hand Tied! They use high quality hooks and raven will make custom color skirts at no additional charge. I send them my spinner and buzz baits and they hand tie new skirts on them! Don't let you're skirt fall down.
From: Dave: Royston, GA 5/5/15

Comments: Great product and superior customer service after the sale. This is a Great jig. This product is made in the USA it is in house poured hand tied,powder coated and clear coated. They only use quality hooks and skirts. I like the fact I can call them with any color combination and they will build my jig custom for me. I also send them my old spinner baits and buzz baits and they put new skirting of my choice in color on them for a very nominal fee.
From: Dave: GA 5/4/15

Comments: Very poor quality. Weed guards coming out of the jig on almost all of them. Called & emailed them with no luck in anyone contacting me to take care of the issue. Lost $75, will never purchase a BA jig again.
From: Steve: Coalgate, OK 4/23/15

Comments: Very tough, sits upright & great color choices. love their swim jigs as well..
From: Jesse: Dogtown, AR 4/23/15

Comments: Starting to become my favorite jig. I destroy 2-4 pounders fishing off deep points with these things. Slide on a trailer like that paca chunk for best results. Definitely worth $4!
From: Ben: Newport News, VA 7/30/14

Comments: the peas and carrots is my favorite color for flipping boat docks. these are some of the best jigs out there I know they will hold up because I watch them make them. they are the best hand tied jigs i've ever used. so please give them a try they catch a lot of fish but not just little dinks they catch toads. I know from experience. I promise you they will catch you fish.
From: Delane: USA 6/29/14