Blade-Runner Spintrix Underspin Heads 1pk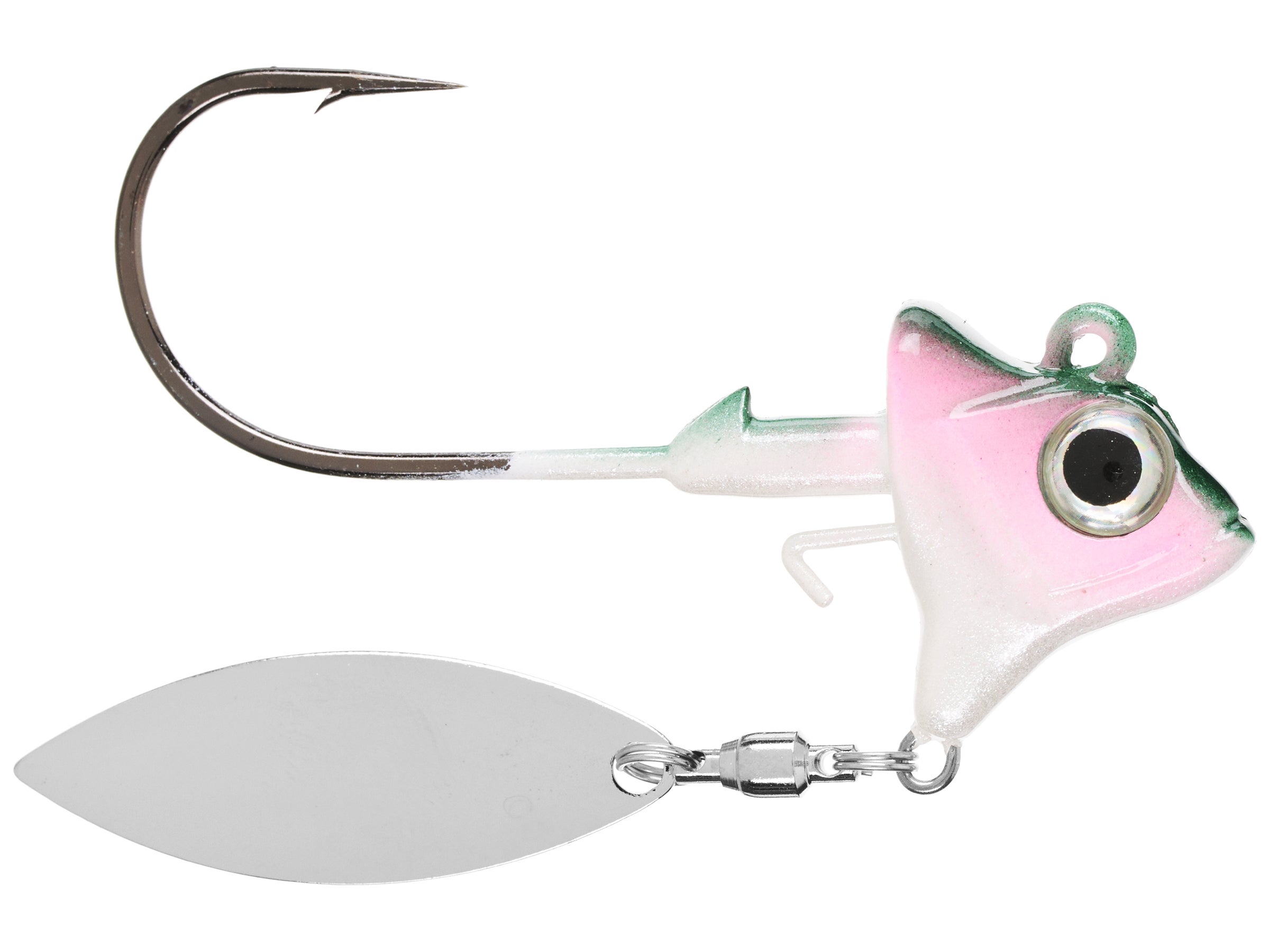 A joint effort by Blade Runner Tackle and Basstrix Lures has produced the ultimate underspin bait. The SpinTrix brings together the best of both lure styles. No more ill fitting trailers or fouled blades. These baits run perfectly because they are made to work together. This Basstrix-Spintrix combination has more flash, color and vibration than any other lure of its kind out there today. The Blade Runner Spintrix Heads will work with just about any trailer, but are designed to fit the Basstrix Paddle Tail Trailers.
Features:
-High Quality Ball Bearing Swivel
-Dual Lead and Hook Wire Bait Keepers
-Big Realistic Molded Eyes
-Ultra Realistic Fish Heads and Paint Schemes
-Mustad Ultra Point Hook
9 Colors
More From Blade Runner Jig Heads
Customer Reviews
Comments: Did well on muskies with this head and a hammer tail (9"). To get the spinner to work, I needed to to one of two things--either rig the tail so that most of the bait rides above the hook (trim the part that rides about the jig head) or trim a strip below the plastic and rig it so the hook is through the center-line of the plastic.
From: Dean: Apple Valley, MN 10/27/14

Comments: I was using the Sworming Hornet Fish Head Spin and had trouble with it spinning when using a 5" grub or a swim bait. Have tried several sizes of this baits and I have not had any trouble with bait spinning with either bait. I believe it is because of the fin below the head that the spinner attaches to. I really like this bait.
From: Tony: VA 8/12/14

Comments: I loved the looks of this head but when I paired it with a Big Hammer swimbait the blade wouldn't spin. It just laid flat against the bait. I will try a different swimbait and see if that helps.

From: Michael: Waverly, TN

Comments: The gold color head along with a paddle tail is a killer at the CA delta for big LMB and Stripers.

From: Mike: CA

Comments: Awesome hook! This is a beefier version than most of the other underspins.

From: Michael: Nashville, TN