Boing G2 Popper - $24.99

Among the many senses that bass use to locate prey, sound is one of the strongest. The Boing G2 Popper exploits this attraction to sound by simultaneously generating a high and low frequency pitch, which drives bass bonkers. Not only does the Boing G2 Popper tickle bass' eardrums, it also has a specially designed concave mouth that spits and gurgles when worked along the surface. Like its brother the Boing Topwater Lure, the Boing G2 Popper also delivers long, bullet-like casts. Hand-painted and offered in a number of spectacular finishes, the Boing G2 Popper is armed with two sticky-sharp Gamakatsu hooks, and a hand-tied feathered trailer. Take your topwater fishing to unseen heights with unique tonal agitation and gurgling action of the Boing G2 Lures.
| | |
| --- | --- |
| Length | Weight |
| 3-3/4" | .60oz |
View Large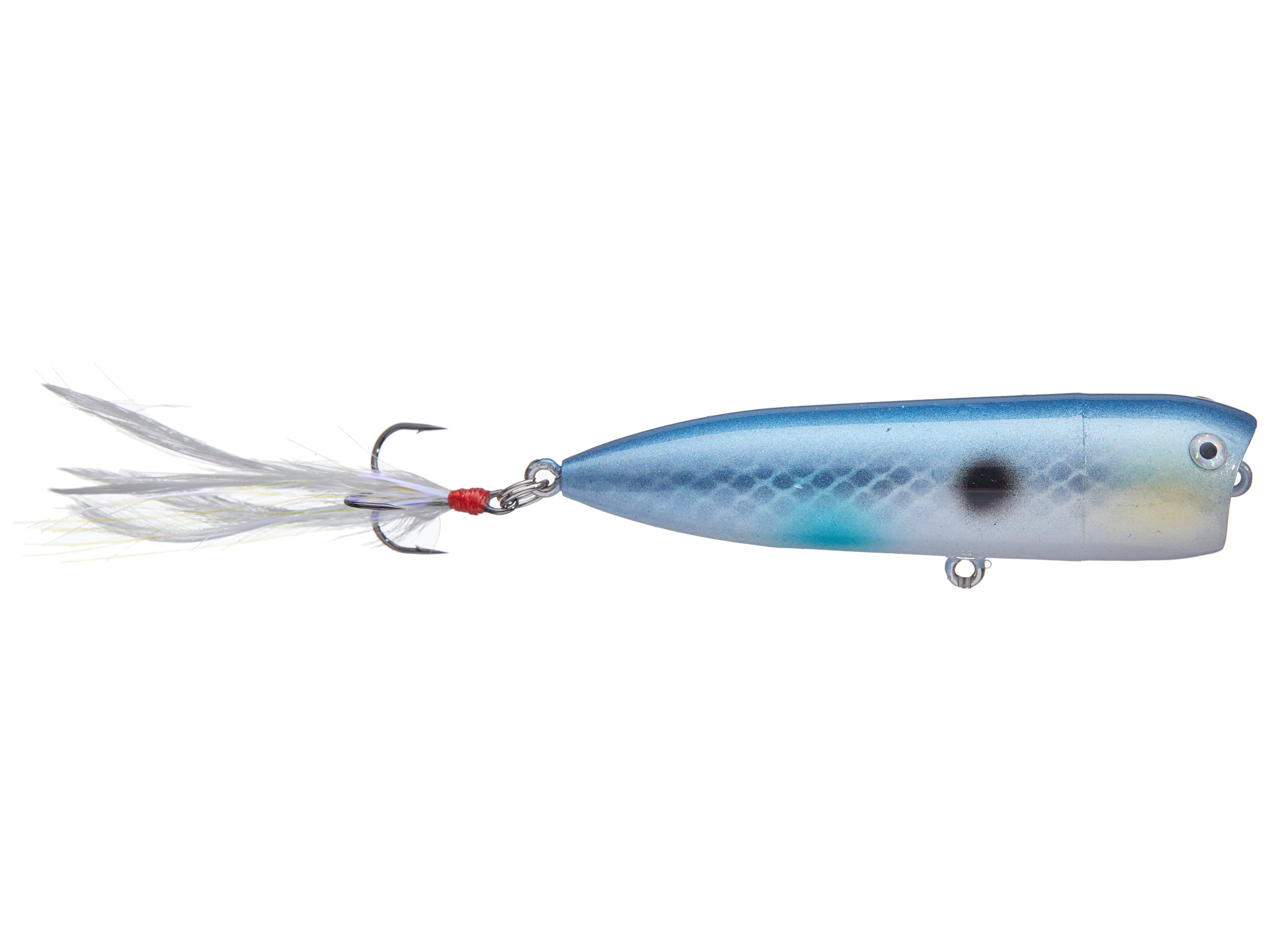 12 Available Colors
More Boing Topwater
Comments: Its crazy some baits get bad reviews from people that either A: dont know how to fish or B: test a new bait out one time on a bad day and give up. We bought a few of these baits at an expo here this past spring, the g2 popper and the walking lure, and yes the price is a little high but the quality is second to none. There is click the bait makes everytime its twitched and the darting action is much longer from side to side than other walking baits. Fish Boing next to other walking baits and see the difference. Boing has a short video clip we sent them to prove it. Overall I give it an A+, you get what you pay for when it comes to fishing tackle and this is one that is well worth the money.
From: Brandon: Va Beach, VA 5/15/14

Comments: A buddy recieved one of these in a monthly tackle bag subscription. Appearently the lure is supposed to make a "boing!" sound when popped. So we went out for a couple of mornings with a great topwater bite and he fished the hell out of it...nothing. I was sticking them all morning the a g-splash and spook. We traded lures and I could not make any thing hit it aside from accidentally hooking a floating dead carp! Don't waste your money or your time on the water.

From: Darth: Death Star, Outer Space

Comments: Best top water popper style lure on the market! The action and sound are unbeatable!

From: Nick: KS

***Note: If you have questions about this product or need assistance with an order please email your questions to info@tacklewarehouse.com