Boing Lures - $24.99
Boing Lures take topwater performance and fishing technology to a whole new level. The difference is in the "Boing" sound that a Boing Lure generates. It is designed to stimulate a fish's sound-receptor by creating both High and Low spectrum frequencies - unlike any lure on the market! This creates a burst of acoustic information and electrical signals that are conveyed directly to a fish's brain - and causes them to react violently. Easy to walk-the-dog with and cast a country mile, the topwater Boinger is constructed of extremely durable Lexan for added toughness, and the sound chamber contains material, which will never bend or break. The hook eyes are also constructed of stainless steel, and Boing Lures come equipped with sticky sharp premium Gamakatsu #4 black nickel trebles. Featuring an array of quality paint schemes by Dwain Batey at Baitworks, Boing Lures take the time on each bait to make sure you get the best possible lure for your money. Boing Lures also feature feathered trebles hand-tied in the US.
Boing Lures: Audio attraction that eclipses all others.
Made in the USA by fishermen for fishermen.
| | | | |
| --- | --- | --- | --- |
| Boing Lures | Length | Weight | Class |
| Boinger | 4" | 0.60oz | Topwater |
Comments: Clearly anyone saying these baits are horrible has never actually used it. Sure, a spook is cheaper, but nowhere near as nice and will get outfished by a Boing EASILY! I know this because I got outfished by my Coangler who was throwing this and I was switching between a Spook and Repo Man. I caught fish, but his were much bigger and the blow ups were more violent. He ended up winning the Coangler Division by over 5 pounds and this bait was ALL he threw. I could hear that sound clearly as he was bringing it in, it must just drive the Bass crazy. After that day on the water, I immediately went and ordered some and can't wait until the backorder is over and I get them!

From: JoeFISHUSA: Table Rock, MO
Comments: These baits are horrible. For the price they aren't worth it. Buy a spook, more than half the price and will catch just as many fish if not more!

From: Tyler: KY

Comments: I was skepticle when I first got this lure last year. But after fishing with it several times, I am hooked. I think they perform better than a Spook. I caught several nice fish on these last summer and fall. Great bait!!

From: Jason: Pennington Gap, VA

Comments: WOW!! This is the most creative lure I've seen in a long time!! Sweet paint job, great hardware componets, and the sound it makes, can't wait until spring to see how the bass react to it!!

From: mrbond007: East Lansing, MI

Comments: Had some of the most vicious hits ever on top water with these. Great baits and the paint jobs are crazy!!! Go Boing and go Baitwerks!

From: Leng: AR

Comments: ordered yesterday and received today, best customer service ever! The sound of this bait is ridiculous, never heard anything like it. Can't wait to see how the bass at DVL respond tomorrow morning to the "boing!"

From: LMCK
Comments: ordered 2 already looks incredible, by the looks of the videos i cannot wait to tie this on my line!

From: David: San Diego, USA

Comments: Guys the pictures don't do these baits justice. They are absolutely AMAZING

From: Tyler: Kentucky, USA

***Note: If you have questions about this product or need assistance with an order please email your questions to info@tacklewarehouse.com
View Large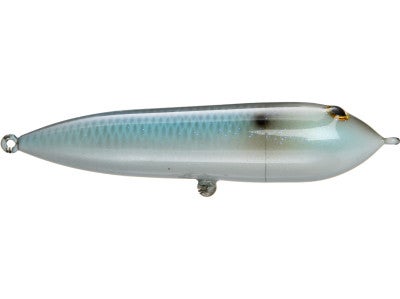 7 Available Colors
More Boing Topwater