Booyah Baby Boo Jig - $1.99
A scaled down version of its big brother, the Booyah Baby Boo Jig approaches bass with a stealthier, diminutive presentation that will have even the most skiddish fish begging for a taste. Unlike the original Booyah Boo Jig, the Booyah Baby Boo Jig does not have a rattle, which can make all the difference around heavily-pressured fish. Built using an ultra-fine, 60-strand silicone skirting, the Boooyah Baby Boo Jig moves through the water with a fluid, pulsing action. Complete with a razor-sharp 3/0 Mustad Ultra-Point light wire hook, the Booyah Baby Boo Jig is a great finesse jig for triggering finicky fish to bite.
Comments: If you've been catching them on moving baits and then a cold front rolls through, throw one of these up tight against cover and they'll just eat it up. I use a Zoom Speed Craw as a trailer and the bass just love it. Out-caught a boat 7 to 1 when I switched to a slower presentation. Nice and sturdy for a finesse jig, too!

From: TX
***Note: If you have questions about this product or need assistance with an order please email your questions to info@tacklewarehouse.com
View Large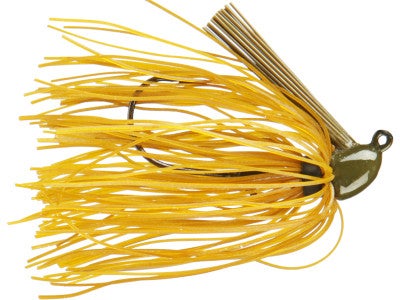 8 Available Colors
More Booyah Jigs