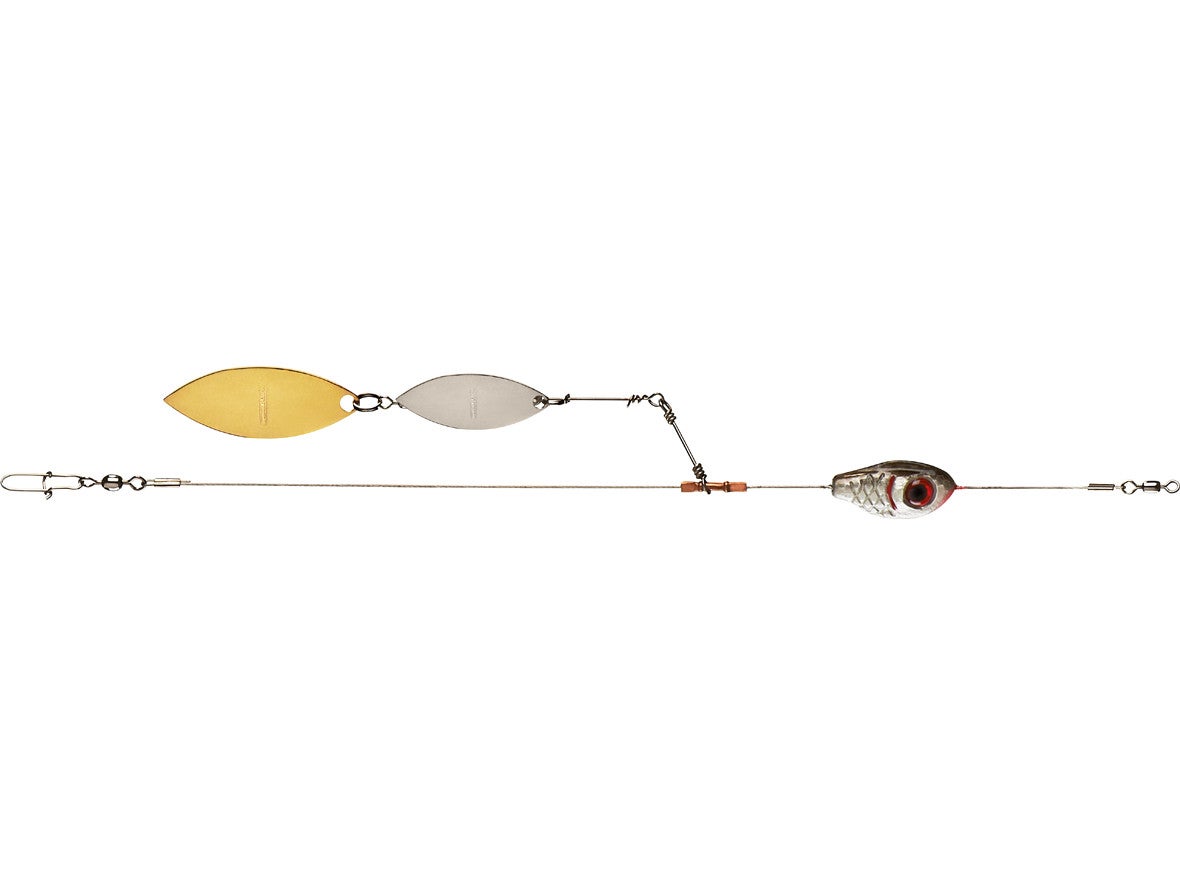 The incredibly weedless Booyah Boo Spin Rig provides just the right amount of flash to compliment your favorite squarebills, jerkbaits, Texas-rigged swimbaits, and even spinnerbaits. Equipped with either a Colorado/willow blade combo or a tandem willow blade, the Booyah Boo Spin Rig creates an incredibly effective "bait chase" presentation. Utilize the alluring shine of the Booyah Boo Spin Rig to beat up on fish in shallow waters, weeds, or deep ledges.
The Boo Rig series from Booyah provides lures with the added weight necessary to go beyond their targeted running depth, and keeps them in the strike zone as long as possible. What's more, the Boo Rig series uses a flexible nylon-encased wire that allows lures to swim like they're attached straight to mono. And not they're not meant just for fishing swimbaits either, all of the Booyah Boo Rigs can accommodate all manner of crankbaits, spoons, weightless swimbaits, and even jerkbaits.
| | |
| --- | --- |
| Booyah | Wire Length |
| Boo Spin Rig | 5.5" |
1 Colors
More From Booyah Wire Rigs
Customer Reviews
Comments: sinks any crank bait very quickly to the bottom. so you can drag square lipped crank baits along the bottom at 40 feet, changes everything. you can attach anything from jigs, crank baits, you name it this thing will sink it. the action of the attached wire leader and clasp is perfect in tune with the blades. kind of one of those things you have to see to believe.

From: Slade: Casitas, CA