Booyah Glow Blade Double Willow Spinnerbaits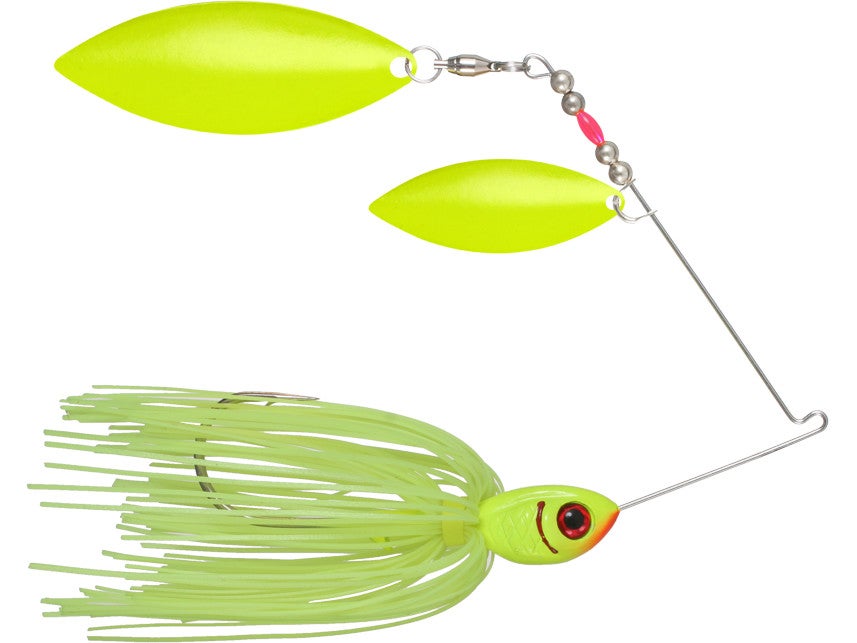 Whether it's clear water and a fast retrieve for smallies or varing cloud conditions and stained water for largemouths, an arsenal of Glow Blades by Booyah can keep you on a spinnerbait bite under all conditions. The Booyah Glow Blade Spinnerbait offers premium painted blades, heads and 50-strand Bio-Flex silicone skirts. No detail has been overlooked when designing the Booyah Glow Blade.
3 Colors
More From Booyah Spinnerbaits
Customer Reviews
Comments: Booyah baits catch fish, but get tweaked so quick. That being said, they catch more than most other $5 spinner baits. White with white blades is a great bait is stained water, white has far more flash when the visibility is crap

From: Chris
Comments: Great looking spinnerbait going through the water. I dont throw spinnerbaits that much but this is the main one i do throw. It seems to work best for me on cloudy rainy days or cool days. But have caught several good fish off of the chart and white bladed ones.

From: Will: AL

Comments: Love this bait! i really started using this bait as a wake bait at my favorite farm ponds at the end of the season and was pulling out constant 3 to 5 pound fish. id reccommend this to anybody whos looking for a great go to lure.

From: Mat: New Philadelphia, OH