Booyah Pro Boo Bug Jig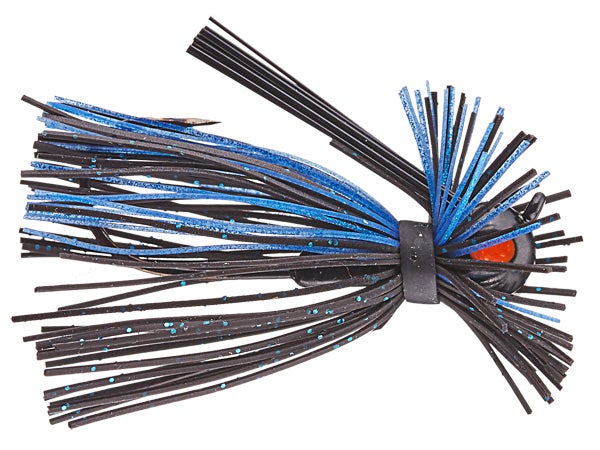 When a finesse presentation is required to get the extra bites, but the cover dictates power fishing, the Booyah Pro Boo Bug jig has the muscle to do both. Featuring a premium painted head, Booyah 60-strand ultra fine silicone skirt, weedguard and a Mustad Heavy Ultra Point black nickel hook.
3 Colors
More From Booyah Jigs
Customer Reviews
Comments: Love this jig. Used a twin tail grub as a trailer, fish it just like a normal sized jig. First time out with it caught every species in the lake I was fishing. Bluegill, red ear, crappie, large mouth & a yellow belly catfish. Great price. Pick 1 up!
From: Hunter: USA 8/27/16

Comments: Great jig to throw when bigger jigs are too intimidating for sluggish fish. use a yum chunk trailor or another small chunk traillor and bounce this jig around on bottom for an AWESOME crawfish impersination! the largies love it!

From: Mat: OH

Comments: awesome jig! i went to lake webster in IN, and bombed them!! definatly worth the price

From: Griffin: IN

Comments: Well i ordered these Sunday and right on time which i greatly appreciate. Well the lure i put on a zoom chunk. I went out for 15min at the max and i caught 8 on it in a little farm pond. I also got the hawg, smokin rooster,and baby craw.

From: Bailey: West Virginia

Comments: Awesome Jig. Ive caught multiple 4 pounders on this jig. It has the perfect size skirt and I can feel the bottom really well with ths jig. Weed guard isn't too stiff and allows for great hook ups.

From: Taylor: Indiana, USA