Booyah Swim'n Jig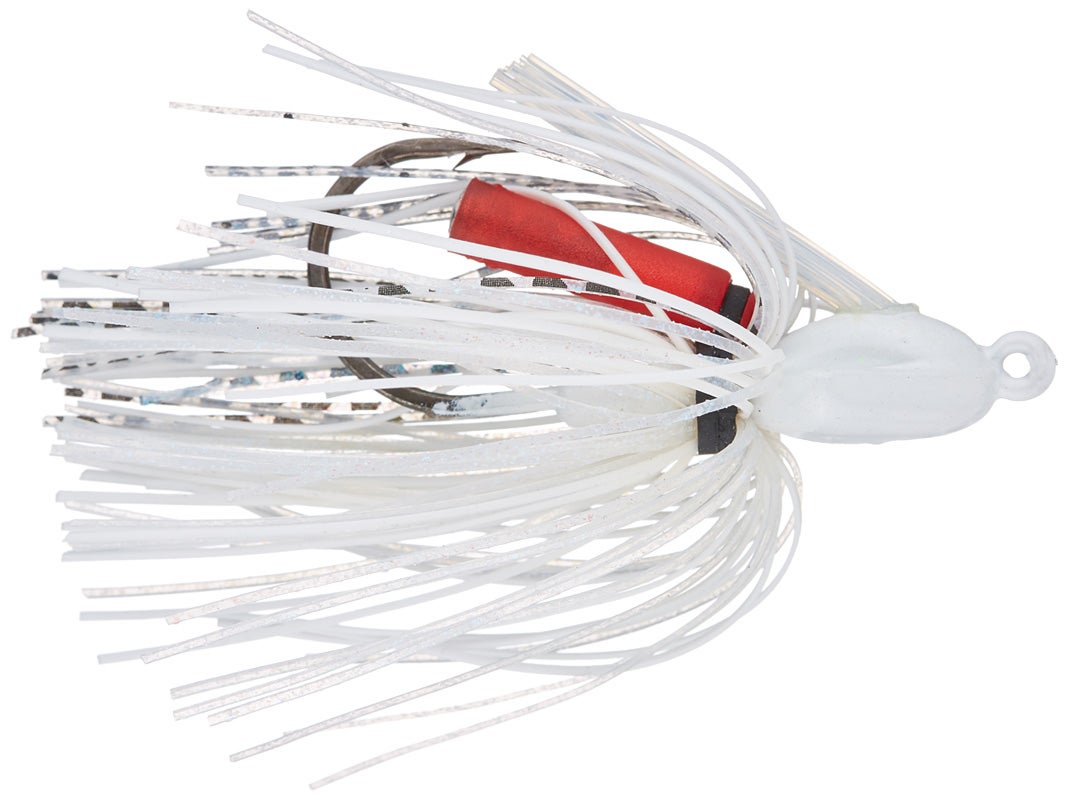 The Booyah Swim'n Jig fishing lure is made with an arrowhead designed jig head and flat planing bottom, along with a line tie that's in-line with the hook shank, which all add up to one thing - the most weedless jig available today. The Swim'n Jig is made with a strong weed guard, hard coat paint, a Booyah silicone skirt, two loud red rattles and an Excalibur Tx3 point triple cutting edge hook. Just throw it into the thickest shallow cover and burn it back for explosive strikes. Try shaking your rod tip during the retrieve for added big fish enticement.
4 Colors
More From Booyah Jigs
Customer Reviews
Comments: Just picked up one today after using a hack attack. As other reviewers have pointed out the rattle seems to be connected to the jig body somewhat flimsily. Will have to test it out in the hydrilla. more to come
From: Bob: TX 4/1/15

Comments: This jig was not made for a typical swim jig retrieve. It was invented by Mitch Looper (trophy northern strain bass hunter). It was made to burn very fast just under the surface so it wakes. Google "Mitch Looper" and "swimming jig" if you want to read about the technique.
From: Marco: Portugal 9/27/14

Comments: I agree with tanner, I was rough with this jig, rattle broke off, and then this spring I found it in my jig box with the skirt collar broke and silicon every where. im sticking to the hack attack jigs.

From: Mitch, WI

Comments: This jig is fanaminal this jig is not made to flip skip or any thing that gives it abuse! this jig is made for jig to shore line with little vegitation. you need to play nice with it. put a kalins on it

From: Tanner: Ripon, WI

Comments: Has a good action skips well but after a few skips the rattle fell off and after that the whole strap fell off i just think was made with cheap stuff

From: Louis: Baton Rouge

Comments: It could be great but after a week on the lake it lost it's rattle and it's weed guard. Thought Booyah made a better swim jig that this?

Comments: Good bait design however the jig i bought had problems with the weedguard. the fibers were not aligned properly and therefore mde it a very weak weed guard.

From: Jack: Toronto, Ontario, Canada

Comments: excellent swim jig came through cover great and had no issue very strong hook and if u like u can even trim it up some for a finesse profile

From: Jeremy: Glenpool, OK