Buckeye Lures Double Willow Spinnerbait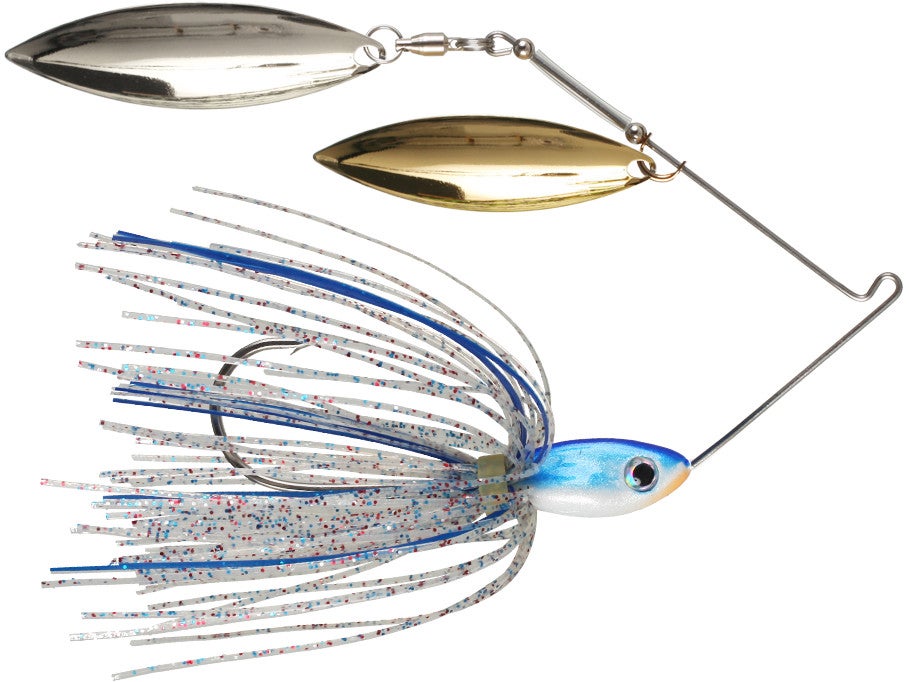 Handmade by anglers for anglers, the Buckeye Lures Double Willow Spinnerbait is constructed from nothing but the finest materials, including Sampo Swivels and premium Blades. Each bait is also trued and fine-tuned for maximum flash and vibration. Realistically painted fish heads, complete with molded eyes provide added authenticity, and premium custom colored skirts round out the presentation. Also equipped with super sharp Mustad Needlepoint Hooks, the Buckeye Lures Double Willow Spinnerbait is an excellent choice for clearer water conditions.
4 Colors
More From Buckeye Lures Spinnerbaits
Customer Reviews
Comments: If there is a better spinnerbait made I have not found it. From the clear waters of Lake Havasu Arizona,to the grass lines of Lake Minnetonka here in Minnesota, to slow rolling points on Lake Falcon Texas, these bait's flat out get it done. Burn em, slow roll them, drop them as flutter baits, and hang on. Top quality, super sharp hooks, and they consistently catchy fish. All spinnerbaits bend on big fish, bhut I have never seen one of these break.
From: Joe: Mound, MN 4/3/14
Comments: The spinnerbait wire is too thin or should I say it's not strong enought. It bent on every fish that I catch(2-5lb spotted bass). The eye came off on the second fish and the other eye fell off somewhere in between. Also the paint doesn't last. I like this lure but it just don't last. Mine is to the point where is it look like a straigthen out paper clip.

From: Pao: Fresno, CA

Comments:The best spinnerbait I have fished, it has a very light wire. Which is the best way to go, after a few BIG ones it'll wear out a bit due to the light wire. But thats normal.
From:Marquel: So Cal, USA